More Bad News Cools Facebook's Rampage
The Wall Street artistes who have helped propel Facebook shares steeply higher despite an onslaught of negative news were temporarily stymied Wednesday when a damaging story broke around noon. Just when investors were starting to forget why Facebook was in danger of becoming a pariah for abusing users' privacy, out pops this headline: Millions of Facebook Records Found on Amazon Cloud Servers. How bad is it? "In one instance," reported Bloomberg, "Mexico City-based digital platform Cultura Colectiva, openly stored 540 million records on Facebook users, including identification numbers, comments, reactions and account names. The records were accessible and downloadable for anyone who could find them online." A nearby headline framed the coming response from D.C. legislators: Facebook Crackdown Options Abound as Washington Weighs Next Move.
I'd warned here recently that Facebook's virtual empire could implode overnight if users tastes suddenly change and they abandon the social-media platform en masse. Even the rabid weasels who drive the company's shares wildly up and down for fun and profit must be sensing by now that Facebook is no longer cool (think AOL) and that the company has seriously depleted its store of good will. A sharp, downward adjustment in the stock seems likely, and they will do everything they can in the meantime to distribute their holdings to the rubes. However, there is a lot of ruin in an empire, as the saying goes, and so we shouldn't expect the stock to sink toward oblivion without a fight. Indeed, DaBoyz deftly put it in a holding pattern at 30,000 feet for two months while they waited for the most recent spate of bad news to blow over.
A WSJ Puff-Piece
FB appeared headed to the moon on Wednesday, but the news concerning this latest privacy breach quickly knocked it down by $5. Ironically, The Wall Street Journalwas out with a pro-Facebook story that amounted to shameless puffery. It reported dubious new "research" that would purport to elevate Facebook, a glorified ad agency, to the economic status of companies that actually make things. Using poll data, the researchers determined that the benefits consumers derive from the social-media platform would add up to "tens of billions of dollars" if included in GDP calculations. This PR twaddle is based on a finding that consumers would need to be paid $42.17 to give up Facebook for a month.
If you are keen to short the stock, as you should be, be prepared for planted stories like this one to knock you off your game. That's how DaBoyz work, deftly seeding and harvesting "news" so that they can synchronize their trades profitably with the stock's ups and downs, and use short-covering to promote powerful rallies in the absence of bullish buyers. We'll note with a dollop of cynicism that a 190.00 price target flagged here earlier is still in play. It lies 10% above current levels.
Rick's Picks trading 'touts' are for educational purposes only. Past performance is no guarantee of future performance. (See full disclaimer at https://www.rickackerman.com/)
---
Follow us on Telegram
Stay updated of all the news
Recommended Content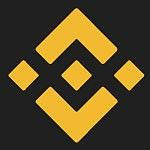 Binance phased out almost all zero-fee buying and selling Bitcoin (BTC) along with multiple trading pairs from its platform after nine months on Wednesday. An exemption was allowed for the TrueUSD/Bitcoin (TUSD/BTC) pair. This built atop a March 10 move to quietly wind down BUSD auto-conversion.
Read more

The Bank of England and Swiss National Bank both make monetary policy announcements tomorrow, March 23. Our base case is for the Bank of England to raise its policy rate 25 basis points to 4.25% this week, and then pause tightening. However, an unexpected quickening of inflation has added some uncertainty to that outlook.
Read more
---