Market comment | Risky assets get boost by easing trade tensions and Central banks actions
Market risk-on mood improved slightly during the week, led by easing trade tensions (see), the approval of a comprehensive easing package by the ECB and upward surprise in US core inflation figures.
The US Core CPI increased more than expected in August, suggesting inflation slowdown is transitory (2.4% YoY, consensus 2.3% YoY, previous 2.2% YoY), while energy prices continued to be a drag on headline CPI. Going forward, we expect these headwinds to abate, pushing prices closer to 2.0%. More importantly, at 2.4% YoY, core inflation is edging much closer to the Fed's target. Notwithstanding the structural challenge of persistent undershooting of the 2.0%, this report should give the Fed confidence that the inflation slowdown is transitory.
Safe-have bond yields in the US and Germany extended the rally that began last week after trade talks with China resumed, but interest rates are still below July's end levels. Both 10Y German and US Treasury yields swung sharply, declining after the ECB reinforced its forward guidance (ECB to sustain low interest rates and APP until inflation clearly trends toward 2%), but both (and the whole yield curves) recovered and ended higher in the week (10Y yields +23bps in US and +14bps in Germany), on the back of higher risk-on mood linked to easing trade tensions and some hopes that support from central banks would help to boost inflation (inflation expectations surged +7bps in the Eurozone and 5bps in the US).
The 2Y yields rose across the board (+19bps in US and +17bps in Germany), yield curve flattens. Part of this movement was led by the increase in the US core CPI, which moderated markets' expectation of a more than 25bps cut in Fed interest rates this year (market implied probability of 25bps rate cut in September is 100%, but the probability of an additional rate cut this year declined to 70%). Markets have also moderated expectations for a further ECB deposit rate cut this year (probability of an additional 10bp depo cut is around 30% vs 78% last week, while 12-month Euribor increased by 5bp to -0.32%). In addition, in Europe, the introduction of the new tiering deposit system will make some peripheral banks, which have some room to park cash at the ECB at 0%, less prone to buy at the short end of the yield curve. The restart of ECB QE favored some tightening of peripheral bonds spread, Spanish and Portuguese risk premia narrowed by 5 bps (to 76bps and 77bps respectively) while the Italian risk premium tightened by -10bps (to 142bps). Central banks' support also benefited corporate and EM sovereign risk premia (HY spread narrowed by -11bps, EMBIG by -10bps).
FX: the JPY and the USD depreciated on the back of lower risk aversion, while the EUR finally appreciated by +0.3% to 1.11 vs USD (after a short-lived depreciation following the ECB decision). The GBP remained broadly steady, but its volatility continued at high levels. Importantly, amid easing trade tensions, the RMB depreciated while EM slightly appreciated.
En ningún caso BBVA será responsable de las pérdidas, daños o perjuicios de cualquier tipo que surjan por acceder y usar el website, incluyéndose, pero no limitándose, a los producidos en los sistemas informáticos o los provocados por la introducción de virus y/o ataques informáticos. BBVA tampoco será responsable de los daños que pudieran sufrir los usuarios por un uso inadecuado de este website y, en modo alguno, de las caídas, interrupciones, ausencia o defecto en las telecomunicaciones.
Analysis feed
---
Latest Forex Analysis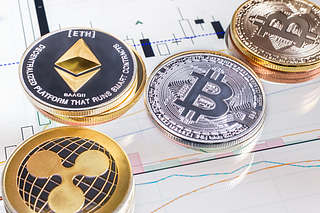 The overbought level in the crypto market, reflected in extreme bullish sentiment levels, called for a pause in the uptrend and has come in recent hours. Ethereum, the undisputed leader of the bullish movement.
Read more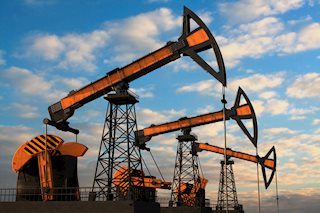 WTI could soon witness a big move in either direction. That's because, the spread between Bollinger bands – volatility indicators placed 2 standard deviations above and below the 20-day simple moving average of price - has narrowed ...
Oil News
---