Market Comment | Renewed trade standoff leads core bonds higher
Markets' risk-on mood faltered but recovered slightly at the end of the week, with development on U.S.-China trade talks being the key driver. US economic adviser, Kudlow, said negotiations over the first phase of a trade agreement with China were reaching the final stages, with the two sides in close contact. But he warned that, although close, a deal is 'not done yet'.
On top of that, the escalation of political unrest in Chile and Hong Kong and China's weaker activity indicators (retail sales and industrial production) further exacerbated investors' caution.
The U.S. economic calendar was light this week, focusing on the positive inflation data that supports the Fed's monetary pause. The U.S. CPI unexpectedly rose in Oct to 1.8% from 1.7% y/y in September. In Europe, there were positive surprises in Germany's economic data. German GDP grew at 0.1% QoQ in 3Q19 (cons: -0.1%; prior: -0.2%) supported by consumption and construction, while investment in machinery fell again and the increase in exports was offset by the dynamism of imports. This positive surprise could downplay hopes of any immediate fiscal stimulus. In addition, ZEW confidence rebounded sharply in November. From the political perspective, Spain's general elections brought a hung Parliament. Left-wing parties signed a coalition with 155 seats, although the support of smaller parties is still needed to achieve 176 seats to form a government.
Both the Fed and the ECB seem to be backing a monetary pause. Powell's testimony at the Joint Economic Committee of Congress stated that the current monetary stance is appropriate with the current outlook of sustained expansion, a strong labor market and inflation around the symmetric 2% target. However, he showed readiness to act in any event that poses a threat. In Europe, Villeroy de Galhau does not foresee a further rate cut, while the Dutch central bank chief, Knot, asked for caution using unconventional measures. Moreover, some ECB members are tilted to explore a lower inflation target.
Core bonds attracted fresh demand, but investors showed a lack of appetite for peripheral bonds, as both Fed and ECB officials signaled a monetary pause. The 10Y yield declined sharply, trimming last week's significant increase (US -11bps, Ger -8bps). On the other hand, peripheral bond yields rose with its risk premia widening significantly led by local factors (Italy +14bps to 160bps; Spain +15bps to 80bps; Portugal +15.4bps to 74 bps).
The USD lost strength against G-10 currencies, but most EM currencies depreciated as optimism over a trade deal faded. Importantly, spillover effects from Chile's political riots have also been creeping into Latam currencies in recent days (CLP -4%, COP -2.4%, BRL -0.5, MXN -0.6%, PEN -0.4%). Chile's Central bank opened a 4bn USD liquidity swap line at a cost of LIBOR +200bps above market cost ( LIBOR +190bps), but the measure may be not enough to dissipate CLP weakness. Today, the Chilean peso rallied (USDCLIP +2.8%) as the country will hold a referendum in April to decide which body will draw up the constitution.
Most DM equity markets were broadly steady, except the Spanish IBEX. EM market declined across the board, on the back of concerns about the trade deal and China's economic outlook, while jitters about spillover effects from political instability in Chile also dragged down Latam equity markets.
En ningún caso BBVA será responsable de las pérdidas, daños o perjuicios de cualquier tipo que surjan por acceder y usar el website, incluyéndose, pero no limitándose, a los producidos en los sistemas informáticos o los provocados por la introducción de virus y/o ataques informáticos. BBVA tampoco será responsable de los daños que pudieran sufrir los usuarios por un uso inadecuado de este website y, en modo alguno, de las caídas, interrupciones, ausencia o defecto en las telecomunicaciones.
Analysis feed
---
Latest Forex Analysis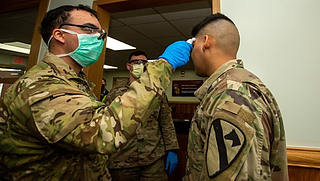 Broad US dollar strength extended into Asia, as risk-averse market conditions persisted amid intensifying coronavirus fears and US-China tensions. The Asian equities followed the late sell-off on Wall Street while the US stock futures struggled with its recovery.
Read more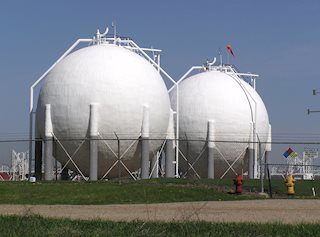 WTI's pullback from $39.30 fails to defy a two-day losing streak. China's sustained increase in oil imports confronts chatter of easing output cuts. US inflation data, API stockpiles and American earnings are in the spotlight.
Oil News
---