Market Comment | Reinforced interest rate cut expectations move markets
This week, financial markets continued to reassess Fed's interest rate cut expectations in the wake of recently released strong payrolls data, a resumption of US-China trade talks and yesterday's firmer CPI inflation figures. Powell's testimony on Wednesday reinforced markets expectations of a 25bps insurance-cut in July, but it has also contributed to significantly reduce markets expectations of a 50bps cut in July (currently at 18%).
Long-term bond yields extended last Friday's increase (10Y USTY +9 bps; Bund 11bps), as the strong US payroll figures were followed by a positive surprise in US Core CPI inflation and softer demand in the US and German bond auctions given low expectations for 50bps rate cut in July FOMC. Moreover central bank easing rhetoric helped support market-based inflation expectations (5Y5Y forward inflation swap +5bps in US and Eurozone). Recent improvement in peripheral risk premium faltered, although they remained close to recent low levels, except in Italy (-13bps in the week to 194 bps) underpinned by positive economic data and attractive yield.
During the week, limited depreciation of the US dollar (DXY -0.3%), on the back of strong CPI, and the determination shown by the ECB to boost inflation, mirroring Fed easing (Euro appreciated 0.2%). EM FX remained supported, as well as the EM sovereign and corporate debt. But some differentiation was seen among countries due to idiosyncratic factors. TRY(-2.1%) and MXN (-0.2%) depreciated and their sovereign debt spreads widened (+30bps, +7bps respectively). The former was driven by a change in the central bank governor, while the latter was led by resignation of Mexico's financial minster. The BRL appreciated (2%) and its sovereign debt spread narrowed (-18bps) after its Senate backed the Social Security reform.
Brent prices rebounded sharply (+4% to $67 per barrel) on supply concerns (Gulf of Mexico storms), U.S. inventories falling more than expected and geopolitical threats (Iran).
Equity markets were mixed for the week, although the S&P is hovering close to its new record high level of 3000 level, despite companies profit warnings and higher yields. Nonetheless, the US small company equity index, a bellwether of the US domestic economy struggled to register gains. Banking sector outperformed in both the US and Europe led by higher yields
En ningún caso BBVA será responsable de las pérdidas, daños o perjuicios de cualquier tipo que surjan por acceder y usar el website, incluyéndose, pero no limitándose, a los producidos en los sistemas informáticos o los provocados por la introducción de virus y/o ataques informáticos. BBVA tampoco será responsable de los daños que pudieran sufrir los usuarios por un uso inadecuado de este website y, en modo alguno, de las caídas, interrupciones, ausencia o defecto en las telecomunicaciones.
Analysis feed
---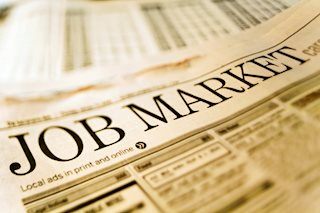 Finding a job in the UK is more accessible than in the past and pay is rising – but that does not move the pound these days. The employment report is scheduled two days ahead of the critical EU Summit and 16 ahead of Brexit Day.
Read more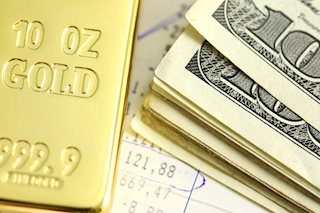 The price had been sent lower below the 21 and 50-day MA converging and the 7th Oct lows. Trendline support guards a test of a 50% mean reversion of the late June swing lows to recent highs around 1480 will be encouraged.
Gold News
---