JP Morgan faces new competition in the physical Silver market [Video]
Andrew Maguire shares word that Standard Chartered bank is competing aggressively with JP Morgan for physical silver.
Watch this week's Live from the Vault for:
3 fresh bullish drivers for silver.
The sweet spots for gold and silver ahead of next week's options expiry.
Why the gold and silver price may have overshot insider's comfort levels
A short, medium and long-term view of gold and silver.
In this week's exploration of the gold and silver markets, Andrew Maguire reveals that Standard Chartered, India's largest bank, is directly competing with JP Morgan for physical silver bullion.
In more news from India, Andrew Maguire reports that record gold buying is anticipated in the nation, as festival season gets underway.
Standard Chartered bank competing with JP Morgan
According to Andrew Maguire, Standard Chartered bank has begun competing with JP Morgan to buy up every refined wholesale 1000 oz silver bar available. The Indian bank appears unphased by the delivery and transportation costs, purchasing the silver bullion at a very large premium to spot.
Andrew Maguire believes the bank's apparent lack of concern with the additional costs, indicate that Standard Chartered is moving aggressively into physical silver. In Andrew Maguire's opinion, another major COMEX market maker joining JP Morgan in the hunt for physical silver is a clear indicator of heightened global physical silver demand.
As Andrew Maguire sees it, news that every single ounce of silver production is being aggressively competed for is an extremely bullish driver for silver.
This publication is for informational purposes only and is not intended to be a solicitation, offering or recommendation of any security, commodity, derivative, investment management service or advisory service and is not commodity trading advice. This publication does not intend to provide investment, tax or legal advice on either a general or specific basis.
---
Follow us on Telegram
Stay updated of all the news
Recommended Content

Bone ShibaSwap, also known as BONE, is one of the few meme coins that had a positive run on Monday. The meme coin is slowly emerging into an entity of its own, provided it can attract enough users to fuel its long overdue recovery.
Read more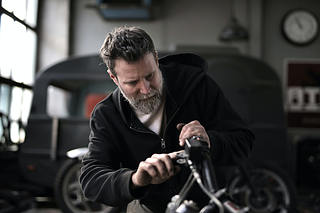 Mullen Automotive (MULN), the micro-cap electric vehicle manufacturer out of Brea, California, has witnessed its stock enter a bullish uptrend for the first time since July 20.
Read more
---