Has Bitcoin Infected Wall Street?
It's been difficult for me to believe that bitcoin (!) – the wackiest of financial products – could ever infect traditional capital markets.
"It's so fringe. It has to be a fad," I've thought.
But now, I'm beginning to change my mind.
Harry's found a quite interesting link between the ups and downs of bitcoin… and the stock market.
And in early-December – as bitcoin prices were tearing through every handle, from 11,000 to 19,000 (!) – I finally put my finger on a suspicious link being the bubbling cryptocurrency market and good old-fashioned Wall Street: the exchanges.
Here's what I told my Cycle 9 Alert subscribers on December 5:
I'm no expert on crypto currencies. That said, I'm pretty sure 2017 will go down in the history books as the year bitcoin went bubble.
It's checking all the "classic bubble" boxes…
Massive price gains. Up a hair more than 1,000% year-to-date!
Trending on Google Search. Bitcoin now garners 7-times more Google searches than Kim Kardashian. And it's an international hot topic, with the U.S. representing just the 8th-largest volume of search queries.
Non-investor interest. My wife is asking me about bitcoin. She has zero interest in investing, finance, or economics.
New financial products. Both the Chicago Board of Options Exchange (CBOE) and the Chicago Mercantile Exchange (CME) will offer a bitcoin futures contract, beginning December 10 and December 18, respectively.
The last point is what ties the fringe of cryptos to the stalwarts of Wall Street.
Consider this…
The S&P 500 gained an impressive 19% in 2017.
But the SPDR Capital Markets ETF (NYSE: KCE) was up 27%!
And sticking out like a sore thumb, if you thought to look, was the traditionally-stodgy Chicago Board of Options Exchange (Nasdaq: CBOE)… up a massive 69%!
That's better than 485 of the 500 stocks in the S&P 500!
And as I explained to my Cycle 9'ers, I think it all had to do with the bitcoin craze.
The CBOE gained regulatory approval to offer bitcoin futures on its exchange late in the year and trading commenced on December 10.
In true "introductory-offer" fashion, the CBOE announced that you could start trading bitcoin for FREE!
The CBOE's chairman and CEO, Ed Tilly, made the jubilant announcement, saying:
"Given the unprecedented interest in bitcoin, it's vital we provide clients the trading tools to help them express their views and hedge their exposure. We are committed to encouraging fairness and liquidity in the bitcoin market. To promote this, we will initially offer bitcoin futures trading for free."
Free bitcoin trading! What could go wrong? Right!?
Well, it wasn't long before we found out.
Ironically or not, bitcoin prices topped out about a week later… on December 16.
From there, it tumbled from a high in the 19,000s to a low in the 7,000s – losing around two-thirds of its value.
Shares of CBOE, too, have taken a tumble… from a high of around $138, in January, to a low under $97 just two weeks later.
That's a bear-market drop, folks!
Realize, bitcoin is an infantile market. I'm no expert on it… so I can't say where it goes from here. But now I'm beginning to realize – whether deserved or not – just how big of a deal this latest market craze has become.
When you see a fringe market affecting the most traditional components of Wall Street's machinery… you have to take notice.
I offered my Cycle 9 Alert subscribers an unofficial trade on this idea and it's been doing quite well. To gain access to current recommendations, which in 2017 averaged more than 80% in three months, click here.
The content of our articles is based on what we've learned as financial journalists. We do not offer personalized investment advice: you should not base investment decisions solely on what you read here. It's your money and your responsibility. Our track record is based on hypothetical results and may not reflect the same results as actual trades. Likewise, past performance is no guarantee of future returns. Certain investments such as futures, options, and currency trading carry large potential rewards but also large potential risk. Don't trade in these markets with money you can't afford to lose. Delray Publishing LLC expressly forbids its writers from having a financial interest in their own securities or commodities recommendations to readers.
Feed news
Join Telegram
---
Recommended Content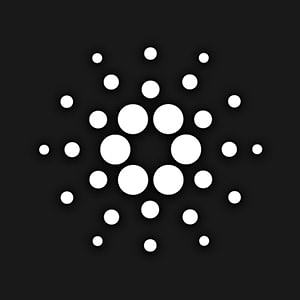 ADA has a lot to prove to investors amid questions over frequent declines despite increased development activities. The smart contracts token is trading slightly below its price level before the Vasil hard fork.
Read more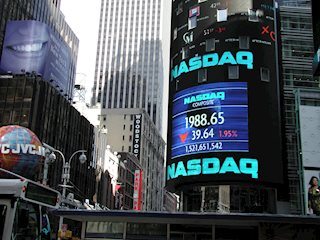 Stocks remain challenged this morning by competing news as overall volatility levels remain close to recent highs. A brief attempt at a rally on Tuesday failed miserably, and now the market opens negatively after having attempted to move higher during the premarket.
Read more
---