Gold's moment will come in 2020
Dear Fellow Star-Gazers,
Happy Full Moon !
Enjoy the holiday weekend break but get ready to fasten your seat-belt. If you thought that the last few weeks were crazy, you've seen nothing yet!
QUICK MARKET KEY DATES: Apr 21st- 24th, April 30th, May 5th-8th, May 11th - the NYSE birthday on May 17th (day before the next Full Moon).
There is an old saying to 'sell in May and go away'. Once Mars arrives in Cancer on May 16th, and with a stellium in Taurus, it may be that many decide to take profits before the next Full Moon. Markets could reach a high on May 14th.
ONGOING CRISIS
The alignment of the Sun with Uranus (now firmly established in Taurus), takes place on April 22nd - and is a strong feature in Queen Elizabeth's solar return. Yes, her next great-grandchild may well arrive around that time. But we know that - and Uranus is the planet of the unexpected so it's entirely possible that another major event will shake foundations.
Queen Elizabeth will be 93 next week and has lived through Uranus' in Taurus before. Her solar return for 1935, as in 2019, shows a Taurus Sun-Uranus conjunction. Though the UK public was then unaware, it was during 1935, that the romance between Wallis Simpson and the now Queen's uncle, was developing. By her next solar return (also with Sun conjunct Uranus) a full blown constitutional crisis had developed - one that eventually led her to be heir to the UK throne.
The UK parliament is already in constitutional crisis - though of very different kind. We should though wonder what the Queen's role will be in the coming months.
WORLDWIDE we should be prepared for seismic political shifts especially on April 22nd, May 2 and May 8th.
So what of Brexit? I called this incorrectly in 2016. I was sure that there would be a profound shock - I just didn't see that the result would be as it was. The March 29th date, coinciding with Mercury's Pisces station and picking up on a Neptune's earlier one, certainly proved a damp squib as did April's deadline. I don't see any resolution in the next few weeks. Nor can I make any sense of the suggested end of October timeline.
The Moon (people) continues to occult Saturn (government) until December 2019. The challenge of people versus parliament seems set to continue for many months.
GLOBAL CHALLENGES
The last Full Moon was at 0 Libra and this one is on the last degree of that sign. The lunar nodes meanwhile lie across the Cancer/Capricorn cardinal axis. With all four Cardinal signs commanding attention it is perhaps unsurprising that the last few weeks have been so dramatic: Brexit or non-Brexit, the Mueller report or non-report, sweeping changes in Sudan, climate change protests, new political parties emerging in the UK, new and to many, unknown, candidates for the next US election, , escalating warfare in Libya and the fire at Notre Dame each vying for headlines. Uranus has clearly not made quiet entry into Taurus.
Yet these events should not all be attributed to this ingress. Complex planetary patterns are involved too. As importantly, activity on the Sun has been extra-ordinary: with a massive solar storm taking place over this last weekend. Brexit, climate change protests, political developments and war in Libya did not suddenly coincide with recent solar events - though influence may have been a factor in fast-moving developments.
The fire at Notre Dame Cathedral in Paris was a singular and shocking event drawing attention to the industry and creativity of many hundreds of years ago.
That the immediate reaction has been to affirm a rebuild lends to the strength of the approaching Jupiter, Saturn, Pluto conjunction. We will all, hopefully, bear witness to the rebuilding of this magnificent cathedral: seeing once again the emergence of an edifice which emerged around the time when these three planets grouped in Capricorn
LATE APRIL, DIAMONDS ON THE SKY
As some of you know, I am a firm believer in dividing savings into 5 (not necessarily equal) categories: cash, property, equities, precious metals and self-investment. Though I remain of the opinion that gold's moment will come in 2020, followed by platinum in 2021, I am as interested in silver (something I will cover in depth at the NCGR conference in Baltimore on August 30th) and in precious jewels. With a bewitching Venus quintile to Pluto as that planet stations on April 24th, this could be the moment to invest in other precious metals (or maybe vintage jewels).
LOOKING WAY, WAY AHEAD
As you know, the slow moving planets obviously have different orbits and move into new signs after many years. That so many are changing signs between 2023 and 2025 suggests a period of great change. Sedna will cross into Gemini, Pluto into Aquarius and Uranus into Gemini. This emphasis on Air signs suggests that artificial intelligence will really take hold. Tuning in to the possibilities (positive and negative) can perhaps be done as Mars moves through this sign (until June 30th). If you've a mind to, this would be the time to look at developments in AI and the underlying strength of companies you might choose to invest in now and which should have a right future through those years.
I will be talking about this at the Astrological Lodge of London event on Monday May 20th and offering more at the workshop in Baltimore (links below). For my Canadian friends - please know that I am working on something special for you and looking forward to seeing you at the end of October. More details on those events to follow soon.
Until next time,
Yours from the stars
Christeen
The Beginner's Guide to Financial Astrology (February 2017) is now available through Amazon as is 'Exploring the Financial Universe' (October 2016)

LONDON: May 20th 2019 www.astrolodge.co.uk
ONLINE WEB EVENT: Draconic Astrology for the Faculty of Astrological Studies June 22nd
BALTIMORE: NCGR conference Aug 30th - Sept 3 www.geocosmic.org
TORONTO: October 2019
Analysis feed
---
Latest Forex Analysis
The US Dollar Index (DXY), which gauges the buck vs. a bundle of its main rivals, is now accelerating the downside and threatens to test the key support at 98.00 the figure.
US Dollar Index News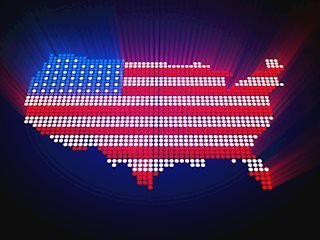 The public phase of the impeachment hearings against President Donald Trump has kicked off, with the US public and parties divided more than ever. How does it affect markets?
Read more
---