Gold prices rally as Fed begin tapering, GBP/USD sinks as BoE keeps rates unchanged [Video]
Gold prices rally as FED begin tapering
Gold prices were up by as much as $30 in Thursday's session, in the aftermath of the Wednesday's FOMC meeting.
The Federal Reserve opted to keep interest rates unchanged, however the bank decided to begin tapering its COVID-19 asset purchasing program.
During Wednesday's meeting, they confirmed that Treasury purchases will be reduced by $10 billion and mortgage-backed securities by $5 billion.
This decision comes as the U.S. economy has mostly recovered from the impact of the pandemic, enabling the Fed to remove this safety net, which was put in place as a result of the crisis.
XAUUSD hit an intraday high of $1,798, after trading at a low of $1,768. The S&P 500 also climbed to a record high.
GBPUSD sinks, as Bank of England keeps rates unchanged
In the United Kingdom, markets were left surprised as the Bank of England also opted to keep interest rates unchanged.
Many had anticipated the BOE would hike rates, in response to inflation rising to multi-year highs, and above the bank's 2% target.
In a 7-2 vote, the MPC moved to keep the benchmark rate at 0.1%, leading to a huge drop in the cable rate.
GBPUSD fell to an intraday low of 1.3471, its lowest level since October 1st, after opening the session at 1.3684.
In addition to maintaining interest rates, a 6-3 vote saw the bank also decide to maintain its bond purchasing at a target of £875 billion.
Trading any financial instrument on margin involves considerable risk. Therefore, before deciding to participate in margin trading, you should carefully consider your investment objectives, level of experience and risk appetite. Most importantly, do not invest money you cannot afford to lose. Consulting with your investment counselor, attorney or accountant as to the appropriateness of an investment in margin trading is recommended. This electronic mail message is intended only for the person or entity named in the addressee field. This message contains information that is privileged and confidential. If you are not the addressee thereof or the person responsible for its delivery, please notify us immediately by telephone and permanently delete all copies of this message. Any dissemination or copying of this message by anyone other than the addressee is strictly prohibited.
---
Follow us on Telegram
Stay updated of all the news
Recommended Content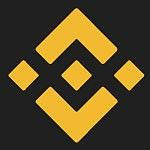 Binance phased out almost all zero-fee buying and selling Bitcoin (BTC) along with multiple trading pairs from its platform after nine months on Wednesday. An exemption was allowed for the TrueUSD/Bitcoin (TUSD/BTC) pair. This built atop a March 10 move to quietly wind down BUSD auto-conversion.
Read more

The Bank of England and Swiss National Bank both make monetary policy announcements tomorrow, March 23. Our base case is for the Bank of England to raise its policy rate 25 basis points to 4.25% this week, and then pause tightening. However, an unexpected quickening of inflation has added some uncertainty to that outlook.
Read more
---