Gold and Silver are still trading between their three-week highs and lows
REVIEW
The federal budget deficit grew 25% in the first four months of the fiscal year... Over the 12 months that ended in January, receipts rose 6.7%, the most since February 2016. Outlays were up 8.8%, pushing the overall deficit to 1.06 trillion, a 16.4% increase from a year earlier. Kate Davidson, "Deficit Widens as Spending Hits High," Wall Street Journal, February 13, 2020.
(Judy Shelton's) vigorous public defense of monetary stability as a solution to the (lack of) productivity (puzzle challenges defenders of today's orthodoxy to explain how their model is any better than a fixed standard such as the gold she advocates. They can't do it in light of the serial disasters of the past 50 years. No wonder her nomination (to the Fed) elicited such shameful vitriol from the economics professoriate and their friends in the press. Their beef with Ms. Shelton isn't that she's a nut. It's that she might be right. – Joseph C. Sternberg, "Why the Economics Establishment Hates Judy Shelton," Wall Street Journal, February 14, 2020. U.S. and European stock indices were strong last week. New all-time highs were recorded on Friday in the German DAX and Zurich SMI, as well as in the U.S. S&P futures index. All-time highs were recorded in the Dow Jones Industrial Average two days earlier, on February 12, and one day earlier in the NASDAQ Composite, February 13. The Amsterdam AEX also soared to its highest level since February 2001.
In terms of geocosmic studies, part of this rally can be attributed to the transit of Mars making a favorable aspect to the Jupiter/Neptune conjunction in the "Buttonwood" chart of the New York Stock Exchange (founded May 17, 1792). Fundamentally, European stock indices gained support for their weak currency, as the Euro fell to its lowest mark since April 2017. That happens when you continue a policy of monetary accommodation (like negative interest rates) amidst a lack of fiscal discipline in all of the member nations. In the U.S., we have similar case where the Fed has been extremely accommodative as of late (with the Repo market, until Friday) and the U.S. government has run up a trillion deficit again. All that liquidity finds its way to the stock market – until the debt limit is breached and credit agencies step in. This is possible in 2020-2023 with Pluto (debt and taxes) so prominent in the charts of the U.S., its current president, the Fed, its chair, and the NYSE. Maybe Judy Shelton does have the right idea (i.e. return to an asset-backed currency, like Gold).
In Asia and the Far East, there were no new all-time highs in stock indices, probably due to the continuation of fear caused by the coronavirus pandemic. Yet, the Shanghai Composite and Hang Seng stock indices have enjoyed a decent 2-week recovery since their huge selloffs into February 4.
Crude Oil enjoyed a strong week after falling to a new multi-month low below $50/barrel the prior week. Gold and Silver are still trading between their three-week highs and lows. They are looking for a direction and may find it as a slew of new geocosmic signatures arise starting this weekend, February 16. A confirmation of Judy Shelton to the Fed Board of Governors might also add support to the Gold bull market.
SHORT-TERM GEOCOSMICS
The most dangerous people are those who don't know that they don't know but think that they know more than everyone else. – anonymous.
Trump registered as a Republican in Manhattan in 1987 and since that time has changed his party affiliation five times. In August 2001, Trump changed his party affiliation to Democratic. In September 2009, Trump changed his party affiliation back to the Republican Party. In December 2011, Trump changed to "no party affiliation" (independent). In April 2012, Trump again returned to the Republican Party.
Bloomberg served as the 108th mayor of New York City, holding office for three consecutive terms beginning his first in 2002. A lifelong Democrat before seeking elective office, Bloomberg switched his party registration in 2001 to run for mayor as a Republican.
Here he comes again. That notorious harbinger of market whipsaws and flip-flops in policy statements returns this weekend, February 16, and he will make his presence known through March 9. We are not talking about the party affiliation reversals of Donald Trump (a one-time Democrat who is now a Republican serving as the U.S. president) or Michael Bloomberg (a one-time Republican Mayor of New York City who is now running for presidency as a Democrat again). We are talking about Mercury retrograde, the road-runner trickster whose knack for corresponding to false breakouts of support and resistance, along with a propensity for pre-mature or unwise decision-making before all the facts are known, or reversal of former positions once all the facts are known, is back. And this time he might be exhibiting the full range of his otherworldly (and impractical) talents because he is turning retrograde in that wonderfully delirious but oftentimes fantasy-oriented sign of Pisces.
This is a time when you may feel like singing a happy song because you think you are in love or cursing because you said the wrong thing at the worst time possible and its totally embarrassing and now you feel like singing the blues. Before you propose anything under this Mercury retrograde in Pisces, you better make sure you are on the same page as the person you are proposing something to. Or maybe it's not even a proposal in your mind (or theirs). It may come off as more of an order or a demand, but like some of the candidates running for president, you may choose the wrong word, or give the wrong name of the person you are talking to. If it is your broker, be clear as to whether you mean "buy" instead of "sell," especially after being reconnected after your cell phone went temporarily dead. All sorts of strange things can go wrong (after appearing to go right at first) under this particular Mercury retrograde in Pisces.
But what does this mean for markets? Not much, except it often correlates with sudden, short-term reversals nearby, but not necessarily of the primary cycle type. It's more of a trading cycle in the majority of cases. That is, you can trade it, but you better not marry it.
Yet, this Mercury retrograde may be more important than most, It could correspond with cycles greater than a trading cycle type because Mars will also enter Capricorn on the same day, and that is a big deal (well, almost everything is presented as a "big deal" when Mercury is in Pisces – or Sagittarius, because Jupiter rules both). But why is Mars entering Capricorn a big deal? Because the Federal Reserve Act was passed on December 23, 1913 when the Sun was in 1º Capricorn, in opposition to Pluto at 0º Cancer. These can highlight times when the Fed comes into the picture, oftentimes with new policies or announcements that jar interest-rate related markets, like T-Notes and currencies, which then indirectly (or directly) influence price movements in precious metals and stocks. With Mercury going retrograde in Pisces, this can seem like a curve ball (or a screwball) just when you thought everything was going so well. Suddenly the focus of attention changes (as if Mercury retrograde in Pisces can focus at all). But is the change based on reality or rumors? That's where Mercury in Pisces, going retrograde, can get a little dizzy. One day it seems like the situation is under control. The next day it's back to being unsettled. And financial markets often respond, in whipsaw-like fashion, to this good news/bad news comedy-tragedy that continues to play.
Traders and investors need to keep their eye on the larger picture, especially at times like this when Mercury is retrograde in Pisces, which can coincide with too much attention on a lot of noise (whipsaws) that means very little in the long run. And what is that larger picture we are looking at? It is exactly what we discussed in last week's webinar: the stock market is in a prolonged time band when a long-term cycle crest is due (April 2019-November 2020), based on Jupiter in 10º Sagittarius to 20º Capricorn, with an 85% probability (my estimation) of a 20-50% decline that will then follow into or after the Saturn/Uranus square of 2021. The details are in the tables of past Saturn/Uranus and Saturn/Pluto hard aspects that were (are) provided to those who attended that event.
Shorter-term (after all, we are traders too), February 16 is just the beginning of a three-week period when eight geocosmic signatures occur that have a historical correspondence to the culmination of cycles (lows or highs) in many financial markets. Just as important (even more important) as Mercury turning retrograde and Mars entering Capricorn on February 16, is the transit of Venus forming a square to Jupiter, Saturn, and Pluto (the "Capricorn Stellium") February 23-March 3, and the two Level 1 (most powerful) conjunctions of Sun/Neptune and Venus/Uranus on March 8, the day before Mercury turns direct (on March 9). Normally, I would say these next three weeks promise to be wild and erratic, except I know that anything promised with Mercury retrograde in Pisces is a promise that might never be delivered. It may be better to practice singing and dancing, and maybe meditating too. Just be careful of rumors presented as facts.
Disclaimer and statement of purpose: The purpose of this column is not to predict the future movement of various financial markets. However, that is the purpose of the MMA (Merriman Market Analyst) subscription services. This column is not a subscription service. It is a free service, except in those cases where a fee may be assessed to cover the cost of translating this column from English into a non-English language. This weekly report is written with the intent to educate the reader on the relationship between astrological factors and collective human activities as they are happening. In this regard, this report will oftentimes report what happened in various stock and financial markets throughout the world in the past week, and discuss that movement in light of the geocosmic signatures that were in effect. It will then identify the geocosmic factors that will be in effect in the next week, or even month, or even years, and the author's understanding of how these signatures will likely affect human activity in the times to come. The author (Merriman) will do this from a perspective of a cycles' analyst looking at the military, political, economic, and even financial markets of the world. It is possible that some forecasts will be made based on these factors. However, the primary goal is to both educate and alert the reader as to the psychological climate we are in, from an astrological perspective. The hope is that it will help the reader understand the psychological dynamics that underlie (or coincide with) the news events and hence financial markets of the day. No guarantee as to the accuracy of this report is being made here. Any decisions in financial markets are solely the responsibility of the reader, and neither the author nor the publishers assume any responsibility at all for those individual decisions. Reader should understand that futures and options trading are considered high risk.
Analysis feed
---
Latest Forex Analysis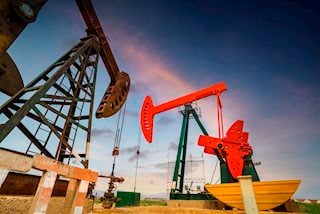 While extending its recovery moves from the previous day, WTI clears the $21.00 mark, with a high of $21.20, while taking rounds to $21.10 during Thursday's Asian session. The US leader expects Russia-Saudi Arabia "to work it out."
Oil News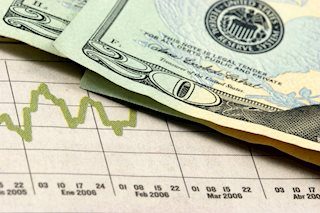 If the first day of April is a taste of what's to come, it will be a very rocky second quarter. After falling more than 24% between January and March, the Dow Jones Industrial Average plunged opened down more than -700 points.
Read more
---