Global economic growth is weakening
Global economic growth is weakening and the cycle of interest rate hikes is at or about to peak in the Eurozone and the USA. We consider US government bonds to be attractively valued. In global equity markets, we expect only slight growth with increased volatility. We prefer quality stocks from the healthcare, technology and energy sectors. The level of yields, on the other hand, makes bond investments attractive. In corporate bonds, we are now somewhat more cautious and prefer bonds from the BBB rating segment.
Economy
The US economy is on track to grow in 2023 at roughly the same rate as in 2022. However, in our view a number of factors, such as a cooling labor market, falling corporate profits and rising real interest rates, point to a slowdown in the US economy. Household consumption spending will be important. Encouraging signals have come from US inflation in recent months. In the eurozone, economic stagnation continued in 2Q at +0.1% Q/Q. At country level, growth varied widely. While France and Spain posted solid growth in 2Q, Germany stagnated and Italy's GDP contracted by 0.4% quarter-on-quarter. In industry, sentiment is showing signs of bottoming out, while service providers showed signs of weakening. Thus, the outlook remains subdued for the time being. Following the current stabilization, core inflation in the euro zone should establish a slight downward trend in the coming months.
Bonds
In September, following the interest rate hike in July, the U.S. Federal Reserve decided to leave interest rates unchanged. More data is to be awaited. We expect a further cooling of the labor market and easing price pressures, and thus no further rate hike. A sell-off in the U.S. bond market since around the end of July is likely to be due to continued strong economic data. In view of the expected economic slowdown, we consider U.S. Treasuries to be attractive. At its last meeting, the ECB Governing Council signaled that the interest rate peak has been reached - assuming further progress in reducing inflation. Thus, the current interest rate level, if maintained long enough, should make a significant contribution to achieving the inflation target. Yields on German Bunds have risen - despite much weaker economic data - due to the guidance from the USA. We expect yields on short maturities to remain stable and yields on long maturities to fall.
Currencies
An anticipated slowdown of the U.S. economy as well as the expected moderate recovery of the Eurozone economy should strengthen the Euro against the currently highly valued U.S. Dollar and the Swiss Franc. In view of positive real US yields, we expect "only" a sideways movement of the gold price in 4Q 2023.
Equities
Volatility should increase on the stock market in view of higher yields and weakening global economic growth. Overall, we expect only moderate growth in the global equity index at the lower end of the range between 0% and +5%. We prefer quality stocks from the healthcare, technology and energy sectors.
This document is intended as an additional information source, aimed towards our customers. It is based on the best resources available to the authors at press time. The information and data sources utilised are deemed reliable, however, Erste Bank Sparkassen (CR) and affiliates do not take any responsibility for accuracy nor completeness of the information contained herein. This document is neither an offer nor an invitation to buy or sell any securities.
---
Follow us on Telegram
Stay updated of all the news
Recommended Content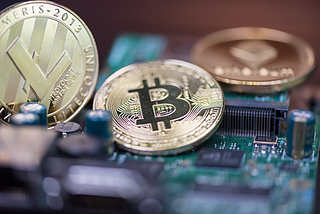 The Bitcoin-based BRC-20 meme coin, which had people confused as being an actual valuable token, is now slowly creeping up to that status. ORDI price rise over the past couple of days has been astonishing, and with BTC driving the price and crossing $44,000, ORDI is also gaining rapidly. But not for long.
Read more

For the last three trading sessions, the dollar index has been crossing up and down the 200-day moving average every day. All in all, the flirting with this level has been going on for more than three weeks, during which neither bulls nor bears were able to form a stable trend.
Read more
---