Game On as the Kiss turns to Embrace
Once again - the mkt kissed 2400 and then...........BOOM - that little peck on the cheek turned into a full blown kiss....! And the comment about "Slow down big boy - not yet" - well that went out the window........ It appears it is now GAME ON......as the mkt closed solidly above 2400 - ending the day at 2404 and this morning - that kiss is turning into an embrace........US futures are now UP 7 more points at 6:30 am.... completely taking back all of the losses from last week's 'correction'........and if this holds into the opening - then look for the S&P to break above 2410 as the bell rings....sending us into a brand new 'unchartered' trading range....Now remember - we are coming into a long weekend....volumes keep decreasing as the week moves on......so moves can be and will be exaggerated.....just sayin.....

Yesterday - The Fed mins left NO doubt that the majority of Fed presidents are pushing for another rate increase in June....The odds now suggest an 83.% probability of a rate hike in June and a nearly 60% chance of another rate hike again in September. But the kicker was that the FED also revealed that they are looking to shrink its $4.5 trillion balance sheet in the fall of 2017.....This was also supposed to be about the time when any fiscal policy changes "might" begin to stimulate the economy......now so far - we are nowhere near any bill or reform that could stimulate the economy.....never mind get past the Senate before it gets to Trump's desk. - So that makes little sense....but Janet appears to be optimistic that it will happen and then explained how they plan to shrink the balance sheet, saying that the Fed

'would gradually limit the central bank purchases of Treasury and agency securities, letting portfolio securities mature and not reinvesting them'.

Now understand something here.....The Fed holds a massive amount of mortgage backed securities (as a result of the GFC and the 10 yr QE - Quantitative easing they launched) and those securities generate a' monthly income' for the FED (think about your monthly mortgage payment - it includes principal AND INTEREST) - and up to this point, the Fed has been reinvesting this interest income providing extra liquidity for the mkts....well sports fans - this is about to slow down come the fall.......as the Fed acknowledged that their help has now caused asset values to become stretched....saying:

"vulnerabilities appeared to have increased for asset valuation pressures".

Do you think???

Now look - Since January, The BoJ (Bank of Japan) and the ECB (European Central Bank) have added over $1 trillion in liquidity to the mkts.....as China economically begins to slow down...or at least that is what Moody's thinks as they downgraded China for the first time in nearly 30 years - citing its massive debt burden. (Can it be bigger than ours?? Don't we have a massive debt burden too? Did Moody's downgrade the US? No......Can't do that - which leaves you ask - Is the game rigged?)

While the Dow, S&P and Nasdaq continue to move higher - the Russell (RTY) continues to just churn in a sideways pattern - not joining in the fun.....(The Russell is a small/mid cap index - so what this tells us is that this sector of the mkt is not participating really.....yes - it is being held up by the broader mkt - but it is not leading by any stretch and it is not making new daily highs - a warning sign....)

Now today is Thursday - and word has it that OPEC has in fact agreed to extend production cuts for 9 more months.....(no surprise - we knew this two weeks ago...but today it became official)...Saudi Arabia's Energy Oil Minister - Khalid Al-Falih had this to say to CNBC:

"Nine months with the same level of production that our member countries have been producing at is a very safe and almost certain option to do the trick"

And that trick is defined as - cutting supply to force the price of oil higher......Oil took a bit of a hit on the news....- trading down by 1.4% - (leaving it still up 14%) .....again no surprise - OIL has rallied 16% off the lows of $44.13 on May 5th.....in complete anticipation of this agreement - so what you are seeing is the 'Buy the Rumor/Sell the News' event....right? Investors bought oil prior to the official announcement (rumor) - which caused oil to rally and are now selling oil on the 'news'.....so those investors are locking in a quick profit.....this is not rocket science......this morning Oil traded right down to short term support of $50.14 - where buyers defended the position.....so now it appears as if we have a new trading range of $50/$53 for now......

Eco data today includes: Wholesale Inventories - exp of +0.2%, Init jobless claims of 238k, Cont Claims of 1.92 mil and the Kansas City Fed Manufacturing Survey - exp of 10 - but remember - the other regional surveys have sorely disappointed...(but no one seems to care....)

US futures are +7 pts....as investors celebrate the OPEC news.....almost illogical right? I mean - they are cutting production to force prices UP and the mkt celebrates? As if higher prices based on production cuts is a positive thing???? Higher prices based on strong economies would be the reason to celebrate....but celebrating because they are cutting supply - almost non-sensical....but if they cut supply then the overhang that has depressed prices and revenues for energy companies will go away - as prices rise - then so will revenues.....get it?

We are in unchartered territory...so you have to chart what you believe the trend could look like....and if we do that then we could trade up to the 2430 range before we hit any resistance...support will be 2400 and then 2380.....

We will hear from Fed Governor Lael Brainard and St Louis President Jimmy Bullard.....now considering yesterday's news - investors will pay very close attention to what both of these people have to say....because if the process of 'unwinding' is not done right - it will upset the mkts and disrupt global finance by forcing implied interest rates higher....something the mkts are not expecting...but hey - we've got a while to go before that becomes the issue du jour......

European mkts are a bit higher as well.....investors there also reacting to the OPEC deal....but it is Ascension day in Europe so many of the mkt centers are closed.....Austria, Denmark, Finland, Norway, Sweden, and Switzerland.....

Overnight Gold moves back up and thru resistance and is now up $4 at $1,260/oz - leaving it ready to challenge the April highs of $1,293/oz.....

Take Good Care
KP
Summer Pasta
This is a great summer time dish and easy to make. It can be a main course or a side dish at your Memorial Day weekend BBQ. You can eat it hot, cold or room temp - it is very versatile and looks great when presented on a striking white dish.

You will need fresh garden tomatoes, basil, garlic, red onion, fresh Mozzarella, grated Parmegiana or Loccatelli Romano cheese.....and a pasta of your choice....Penne Rigate, Farfalle, Mostaciolli Rigate, or Tortellini's all do very well....Take your pick.

Essentially - you are making a summer tomato salad and then putting it over pasta....so Dice the tomatoes, slice the red onion, slice the garlic, add chopped basil, chunks of fresh Mozz, s&p, "splash" of water, and a couple turns of olive oil. (you can also add a bit of Oregano - but not too much) try it first without....

Prepare and let it sit out and marinate. It will create its own juice the longer it sits. You want it to be room temp when you mix it with the pasta. If you make it the day before then remove from fridge and let warm up for about 30 mins.....

Now bring a pot of salted water to a rolling boil - add pasta and cook for 8 / 10 mins....or until aldente. Strain - always reserving a mugful of water.....return the pasta to the pot - add back 1/4 mug of water to re-moisten.

Toss - wait a min or two so that the pasta absorbs the water...you do not want a puddle of water in the bottom of the pan. Now add the tomato salad, 2 or 3 handfuls of grated cheese and toss well. Serve immediately in warmed bowls. Again - set the table outside, turn on some relaxing music to set the mood, light the candles and enjoy the setting sun on a great summer eve. Never rush - enjoy the moment



Buon Appetito.
General Disclosures
Information and commentary provided by ButcherJoseph Asset Management, LLC ("BJAM"), are opinions and should not be construed as facts. The market commentary is for informational purposes only and should not be deemed as a solicitation to invest or increase investments in BJAM products or the products of BJAM affiliates. The information contained herein constitutes general information and is not directed to, designed for, or individually tailored to, any particular investor or potential investor. This report is not intended to be a client-specific suitability analysis or recommendation, an offer to participate in any investment, or a recommendation to buy, hold or sell securities. Do not use this report as the sole basis for investment decisions. Do not select an asset class or investment product based on performance alone. Consider all relevant information, including your existing portfolio, investment objectives, risk tolerance, liquidity needs and investment time horizon. There can be no guarantee that any of the described objectives can be achieved. BJAM does not undertake to advise you of any change in its opinions or the information contained in this report. Past performance is not a guarantee of future results. Information provided from third parties was obtained from sources believed to be reliable, but no reservation or warranty is made as to its accuracy or completeness.
Different types of investments involve varying degrees of risk and there can be no assurance that any specific investment will be profitable. The price of any investment may rise or fall due to changes in the broad markets or changes in a company's financial condition and may do so unpredictably. BJAM does not make any representation that any strategy will or is likely to achieve returns similar to those shown in any performance results that may be illustrated in this presentation. There is no assurance that a portfolio will achieve its investment objective.
Definitions and Indices
The S&P 500 Index is a stock market index based on the market capitalization of 500 leading companies publicly traded in the U.S. stock market, as determined by Standard & Poor's.
UNLESS OTHERWISE NOTED, INDEX RETURNS REFLECT THE REINVESTMENT OF INCOME DIVIDENDS AND CAPITAL GAINS, IF ANY, BUT DO NOT REFLECT FEES, BROKERAGE COMMISSIONS OR OTHER EXPENSES OF INVESTING. INVESTORS CAN NOT MAKE DIRECT INVESTMENTS INTO ANY INDEX.
BJAM is an investment advisor registered in North Carolina and Arizona. Such registration does not imply a certain level of skill or training. BJAM's advisory fee and risks are fully detailed in Part 2 of its Form ADV, available upon request.
Analysis feed
---
Latest Forex Analysis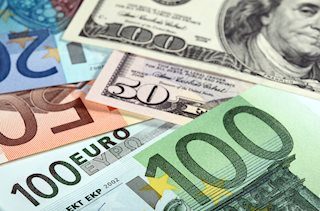 EUR/USD is trading below 1.0850, just above the lowest since April 2017. Concerns about eurozone growth are weighing on the common currency. Markets are watching coronavirus developments.
EUR/USD News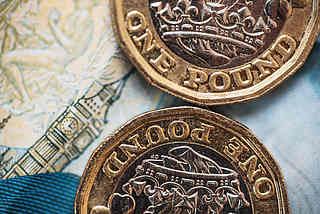 GBP/USD is trading around 1.3050, little-changed. The French foreign minister warned of acrimonious Brexit talks as the UK's chief negotiator is laying down a tough stance.
GBP/USD News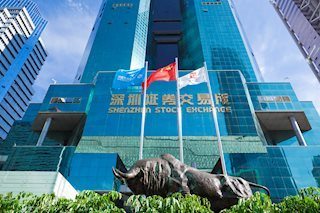 China has announced it will stimulate the economy in the face of the coronavirus outbreak, including lower corporate taxes and increased spending. While most factories have returned to work, Beijing has tightened restrictions on movements in the Hubei province.
Read more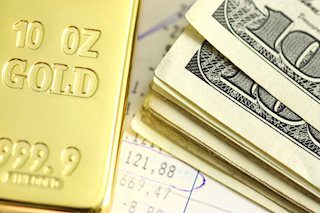 Gold retreats from two-week tops amid receding demand for traditional safe-haven assets. The precious metal failed to capitalize on its recent positive move to near two-week tops and edged lower during the early European session on Monday amid fading safe-haven demand.
Gold News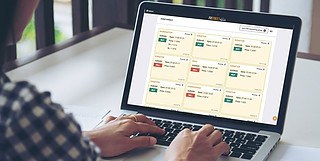 FXStreet Signals offers access to explanatory live webinars, real-time notifications when signals are triggered and exclusive membership to the company's Telegram group, where users get direct guidance by our analysts and get room to discuss and interact.
More info
---