Financial astrology: Will markets be higher in August? Definitely not!
JANUARY MARKETS
UP STARS/DOWN STARS
GOLDEN OPPORTUNITIES
QUOTES
ON THE WEB
LETTERS
1. Latest Tweet
What is the risk/reward for being long markets next week? Clearly Iran strike gives prudent money managers an EXCUSE to sell! Support SPX 3200 & 3150 DJIA 28500 & 2800 NAS 9000 & 8500 Due to technical issues, we wont be posting our 2020 Forecast Webinar on Youtube until next week
HW: Remember Stocks today are NOT cheap! Still no denying we WERE in the midst of a very powerful classic melt-up UNTIL January 3, 2020.
THE 64K QUESTION: HOW HIGH IS UP? Circa January 2, 2020 SPX 3258 or Higher?
As long as markets remain above SP 3150, MOMO BULLS are not worried unless/until DJIA 28K becomes a firm ceiling!
The latest breakout to new all-time highs came after SPX 3150 changed from resistance to current support.
Below there, support levels are circa 3125, 3065-3070, and 3025-3030.
Will markets be higher in March? I don't believe so. Will they be higher in [July to] August 2020- almost DEFINITELY NOT!

OUR VIEWS
Stock valuations are generally unappealing [not cheap] for most stocks.

OUR CASH POSITIONS ARE CURRENTLY MAXIMUM!
Proper Valuations:
• US$ 96.80-97.80
• CNY ~ 7
• SILVER 16.50-18.80
• US 10 Year Bond ~ 1.80
• Oil 58-64
IMHO "Improper" Valuations
• DJIA > 28000
• SP > 3069-3150
• NASDAQ > 8400-8800
• TIPS > 116
• COPPER < 3.20
• BITCOIN >1200
• GOLD > 1425
• VIX < 18
FIRST EPISODE OF YOU BETCHA YOUR LIFE (SAVINGS):
Sell SP 2954, Sell 2945 KACHING: Both Covered 2840!
SECOND EPISODE OF YOU BETCHA YOUR LIFE (SAVINGS):
Sell SP 2888, Sell 2880 KACHING: 2812 & 2750 Buy Gold 1286, 1280 KACHING 1400, 1410
THIRD EPISODE OF YOU BETCHA YOUR LIFE (SAVINGS)
Sell SP 2954, Sell 2964, & 3000; KACHING Closed 2940 & 2925 & 2925
Buy Copper 270, 266 & 260 KACHING Sold on stop 280

Copper 274, 266 & [292 Copper open from H1 2019] Still open
Buy SPX 2860, 2900; KACHING SOLD 3030 & 3058
Short SPX 3057 & 3088 & 3149 Still Open

2020 POSITIONAL TRADING
Short SPX 3230 & 3240
HYDE PARK SOAPBOX: Making a Case That 'Gut Feelings' Are Driving Markets
KEY DATES: January 10, 13
DJIA: 28500 PIVOT
SPX: 3240 PIVOT S1 3200 S2 3150 S3 3100 R1 3250 R2 3300
NASDAQ: 9000 PIVOT
GOLD: 1525 PIVOT S1 1500 S2 1480 S3 1450 R1 1550 R2 1568 R3 16008
SILVER: SUPPOR1 16.50-16.80 RESISTANCE 18.20-18.80
OIL: 62 PIVOT 66 RESISTANCE
COPPER: STEADY ACCUMULATE à 3.11+
BITCOIN: S1 7500 S2 6500 S3 5000 8000 RESISTANCE?
2019 CLOSE: DJIA 28508 SPX 3231 & NASDAQ 8823
2018 CLOSE: DJIA 23327 SPX 2506 & NASDAQ 6635
2017 CLOSE: DJIA 24719 SPX 2673 & NASDA 6903
2016 CLOSE: DJIA 19762 SPX 2238 & NASDAQ 5383
AFUND Fair Value: GOLD $1425
Reduce risk and Focus on Capital Preservation: THINK TRADITIONAL SWISS AND PRESERVE CAPITAL: HEDGE AND PROTECT AGAINST DOWNSIDE RISK.

2. Entertainment Stocks - Best Movie Stocks to Buy
AFUND SHORT WATCH:
Netflix (NFLX) $325+, Tesla (TSLA) $425+, Bitcoin (BTC)

AFUND BUY WATCH: After a (near) correction Prices TBD
Chewy (CHWY), Disney (DIS), Microsoft (MSFT),
With the exception of special situations, we would rather exit markets or at least continue to rotate stock sectors into value.


Favorite 2020 Sectors:
Entertainment, Mining, Selective Health Care (lower cost/better outcome) & TECHNOLOGY (Undervalued & Highly Scalable)
CONSIDER BUYING SOME QUALITY "JANUARY EFFECT' SMALL CAP JUNIORS THAT WERE FUNDEMENTALLY UNJUSTIFIED BEING HIT BY TAX LOSS SELLING IN DECEMBER.
Stock selection is important. When possible, we prefer to recommend stocks sporting strong cash flows, sound balance sheets & growing dividends.
Active well managed portfolios should continue to outperform index funds in 2020.

3. Copper remains HIGHLY undervalued. It is very much a pawn of the US/China trade spat.
The CNY is currently 6.97: Below 7.02 is positive, while IF above 7.08, it would again be negative for Copper & other markets.
However we note gold is generally under favorable astrological influences in 2020.
Gold bugs are happy now that more generalist investors are beginning to join the party: However, we still see it as slightly expensive just now, albeit short term "justified" due to Astro, seasonal strength & Iran
We believe gold valuations will largely sport at or above Fair Value into the Year of the White Metal Rat (2020).
Just as it was undervalued for a long time, it CAN and is likely to be overvalued for a LONG time. While fundamentally gold is currently overvalued, in much of the Fall, the astro is positive for gold.
We advise precious metal investors to pay attention to stock selection and only selectively add Q1 2020.
Gold remains cheap geopolitical crisis insurance.
For investors who cannot or will not buy the $US currency as well as investors who wish to safely and cheaply hedge their US$ exposure, ONLY GOLD IS AS GOOD AS GOLD!
NEW: Some investors have been hedging record equity prices by buying gold.
Gold FV $1425 = Commodity FV: 1368 + Currency FV: 1388 + Inflation Metal FV: 1388 + Crisis FV: 1556.
INVESTORS: We plan to stay LONG in 2020 (recommending a precious metal sector buy/hold rating and occasional hedging, selling or profit taking).
However as traders we may periodically short gold above $1522. For silver our current selling numbers remain $18.20 - $20.
We would be very happy to reBUY Gold < 1425 & Silver < 16.80 in Q2 2020.
4. Quotes
"Any damage to your investments is likely to be relatively small and short term…. As a citizen, I am paying attention and concerned. As an investor, not so much."
Brad McMillan, chief investment officer, Commonwealth Financial Network
HW: Well said.

"When everyone is leaning one way, eventually something can tip the scales the other way."
Keith Lerner, chief market strategist, SunTrust
HW: Well said.

"When you continue to go up everyday and there is no pullback, it forces people into the market. Those are not strong hands. Once the market turns, they will be quick to sell."
Kristina Hooper, chief global market strategist, Invesco
HW: Well said.

5. Investors Weigh 2020 Election: A Progressive Bet or a 'Trump Wins' Portfolio?
A popular Wall Street blogger vowed to never short the stock market again — until now.
Why the killing of Iranian General Qassem Soleimani should scare investors.
6. Letters
READER: Do you have strong predictions on…. Blockchain and Agritech / sustainable agriculture?
Any specific EM countries /regions you expect to be rising stars to focus on (not factored into markets currently) or blow up?
HW: Agritech /sustainable agriculture should do well; BTC is crap, fraudulent and a suckers game.
We think Thailand may well outperform thanks in part to the recent December 26 Solar Eclipse.
The Astrologers Fund (AFUND) is not a registered broker dealer, CTA or a registered investment advisor. Past performance does not ensure future results, and there is no assurance that any of the Astrologers Fund's recommendations achieve their investment objectives. The Astrologers Fund Inc. makes no claims concerning the validity of the information provided herein, and will not be held liable for any use thereof. If you are dissatisfied with the information found on this website, your sole and exclusive remedy is to discontinue use of the information. No information or opinion expressed here is a solicitation to buy or sell securities, bonds, futures or options. Opinions expressed are not recommendations for any particular investor to purchase or sell any particular security or financial instrument, or that any security or financial instrument is suitable for any particular investor. Each investor should determine whether a particular security or financial instrument is suitable based on the investor's individual investment objectives, other security holdings, financial situation and needs, and tax status. Past performance is not indicative of future results. Contact The Astrologers Fund, Inc. 310 Lexington Avenue Suite #3G, New York, N.Y. 10016 Email [email protected] 212 949 7275 [email protected]
Analysis feed
---
Latest Forex Analysis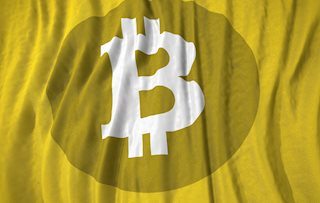 Ethereum takes the brunt of the falls and gives market share to Bitcoin. Pause in the falls before looking for key supports at lower prices. Ripple plays dangerously and risks looking for support at the $0.20 level.
Read more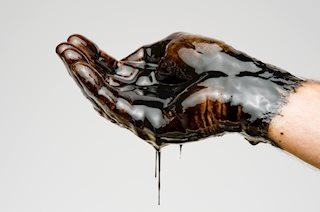 WTI (futures on NYMEX) consolidates the bounce above the $40 barrier, having regained the 21-hourly Simple Moving Averages (HMA), currently at $39.75.
Oil News
---