Financial astrology: Markets may be losing their upside bias
3. GOLDEN OPPORTUNITIES
1. BULLS ARE COMFORTABLE BULLISH- I AM NOT. Stocks are NOT cheap!
As long as markets stay above DJ 28K, SP 3100 & NASDAQ 8500, MOMO BULLS are not worried.
THE 64K QUESTION: HOW HIGH IS UP?
SPX 3155, 3200 or Higher?
Unless you closely track the horoscopes of President Trump, Chairman Xi AND Fed Chairman Powell, the correct answer is unknown.
Will markets be higher Year end? I don't know.
HOWEVER IF BY WEDNESDAY MARKETS DO NOT REACH RECORD HIGHS, THEN EXPECTIPROFIT TAKING- MARKETS TESTING DOWN FOR SEVERAL DAYS.
Will they be higher in March? I don't believe so.
OUR VIEWS
Despite recent market action, I rather exit or be hedged short than long markets.
Unless/until there is REAL US/China Trade deal progress, markets will continue be TRADING MARKETS.
Markets may be losing their upside bias; valuations are generally unappealing [not cheap] for most stocks.
IF MARKETS DO NOT BREAK RECORDS BY WEDNESDAY, THEN MORE DOWNWARD TESTS WITHIN 7-10 DAYS ARE PROBABLE.
If/When Xi/Trump French kiss, markets could rally more, but if so, we plan to sell more! If they spit, after we will buy for a XMAS rally.
BEING NAKED LONG OR SHORT IS RISKY: OUR SHORTS ARE HEDGED; OUR CASH POSITIONS ARE HIGH & RISING!
IMHO "Improper" Valuations
DJIA > 27800
SP > 3069
NASDAQ > 8448
GOLD > 1415
BP < 130
VIX < 13
FIRST EPISODE OF YOU BETCHA YOUR LIFE (SAVINGS):
Sell SP 2954, Sell 2945 KACHING: Both Covered 2840!
SECOND EPISODE OF YOU BETCHA YOUR LIFE (SAVINGS):
Sell SP 2888, Sell 2880 KACHING: 2812 & 2750 Buy Gold 1286, 1280 KACHING 1400, 1410
THIRD EPISODE OF YOU BETCHA YOUR LIFE (SAVINGS)
Sell SP 2954, Sell 2964, & 3000; KACHING Closed 2940 & 2925 & 2925 Buy Copper 270, 266 & 260
H2 2019 POSITIONAL TRADING:
Copper 274, 266 & [292 Copper open from H1 2019]
Buy SPX 2860, 2900; SOLD 3030 & 3058 SHORT SPX 3057 & 3088 & 3149
KEY DATES: December 3, 9, 11/12, 15
SPX: 3140 PIVOT S1 3125 S2 3113 S1 3100 3155 RESISTANCE
GOLD: 1450 PIVOT S1 1450 S2 1440 S3 1420 R1 1480 R2 1500 R3 1525
OIL: 56 PIVOT 54 SUPPORT 58 RESISTANCE?
COPPER: STEADY ACCUMULATE: 2020 à 3.50
BITCOIN: S1 7500 S2 6500 S3 5000 8000 RESISTANCE?
2018 CLOSE: DJIA 23327 SPX 2506 & NASDAQ 6635
2017 CLOSE: DJIA 24719 SPX 2673 & NASDA 6903
2016 CLOSE: DJIA 19762 SPX 2238 & NASDAQ 5383
AFUND Fair Value: GOLD $1417
Reduce risk and Focus on Capital Preservation: THINK TRADITIONAL SWISS AND PRESERVE CAPITAL: HEDGE AND PROTECT AGAINST DOWNSIDE RISK.
2. Hong kong Stock 78 Collapse: Coming to a stock market near you?
HW: AFUND SHORT WATCH:
Netflix (NFLX) $325-345, Tesla (TSLA) $330-355, Bitcoin (BTC), Beyond Meat (BYND) $88-98, BA > $368-388
With the exception of special situations, we would rather exit markets or at least continue to rotate stock sectors into value.
Favorite 2020 Sectors: Mining, Selective Health Care (lower cost/better outcome) & Entertainment.
CONSIDER TO ACCUMULATE QUALITY SMALL CAP JUNIORS THAT ARE BEING HIT BY TAX LOSS SELLING.
Stock selection remains important. We recommend buying stocks sporting strong cash flows, sound balance sheets and growing dividends.
Actively managed portfolios should continue to outperform index funds in current bifurcated markets and into 2020.
3. Copper remains the most undervalued commodity we track. It is a pawn of the US/China trade spat.
The CNY is currently 7.03 Below 7.02 is positive while above 7.08, it would again be negative for Copper & other markets.
Silver is holding $16.80 support (Gold $1340 & 1350). While Silver $20 and higher is possible in future, we do not see it short term. We do want to see still lower prices, so we can again be on the long side. Ditto with Gold.
However we note gold is generally under more favorable astrological influences.
Gold bugs are happy now that more generalist investors are beginning to join the party: However, we still see it as too expensive just now.
We believe gold valuations will largely sport at or above Fair Value into the Year of the Earth Rat (2020).
Just as it was undervalued for a long time, it CAN and is likely to be overvalued for a LONG time. While fundamentally gold is currently overvalued, in much of the Fall, the astro is positive for gold.
We advise precious metal investors to pay attention to stock selection and only selectively add FALL 2019.
Gold remains cheap geopolitical crisis insurance.
For investors who cannot or will not buy the $US currency as well as investors who wish to safely and cheaply hedge their US$ exposure, ONLY GOLD IS AS GOOD AS GOLD!
Gold FV $1417 = Commodity FV: 1358 + Currency FV: 1388 + Inflation Metal FV: 1374 + Crisis FV: 1540.
INVESTORS: We plan to stay LONG into 2020 (recommending a precious metal sector buy/hold rating and occasional hedging, selling or profit taking).
However as traders we may periodically short gold above $1500. For silver our current selling numbers remain $18.20 - $20.
UPDATE: We are looking to reBUY Gold < 1415-1425 & Silver < 16-16.25.
4. "While anything can happen, our indicators simply favor not chasing the market higher on fear of missing out (FOMO)."
Tony Dwyer, analyst, Cannacord Genuity
HW: We agree 100%
"The inability for the Russell 2000 to break out was one of the concerning signs present over the past couple of weeks (notice small-caps hadn't been doing much for most of November), but now that has resolved itself and should be bullish for the broad market."
Andrew Adams, analyst, Saut Strategy
HW: Yes generally a bullish indicator.
"Beijing will make a lot of noises but they can't afford to do much. The trade deal is so important to the Chinese that they won't let anything upset it."
Steve Tsang, director, SOAS China Institute.
HW: While they want to save face, they do not have the winning hand e.g. urgent need for food imports.
5. Don't time the market, but if you do, here's when the bear might come knocking
These 2019 stock-market winners are your ticket to ride Wall Street's 'Big Mo' next month.
The worse value stocks perform, the more Rob Arnott likes them.
The Astrologers Fund (AFUND) is not a registered broker dealer, CTA or a registered investment advisor. Past performance does not ensure future results, and there is no assurance that any of the Astrologers Fund's recommendations achieve their investment objectives. The Astrologers Fund Inc. makes no claims concerning the validity of the information provided herein, and will not be held liable for any use thereof. If you are dissatisfied with the information found on this website, your sole and exclusive remedy is to discontinue use of the information. No information or opinion expressed here is a solicitation to buy or sell securities, bonds, futures or options. Opinions expressed are not recommendations for any particular investor to purchase or sell any particular security or financial instrument, or that any security or financial instrument is suitable for any particular investor. Each investor should determine whether a particular security or financial instrument is suitable based on the investor's individual investment objectives, other security holdings, financial situation and needs, and tax status. Past performance is not indicative of future results. Contact The Astrologers Fund, Inc. 310 Lexington Avenue Suite #3G, New York, N.Y. 10016 Email [email protected] 212 949 7275 [email protected]
Analysis feed
---
Latest Forex Analysis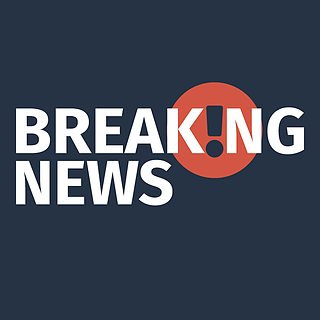 The cryptocurrency holders might have a hard time trying to hide their Bitcoins or other digital assets. IRS considers changing the standard 1040 form by including a bold question on the front page: At any time during 2020, did you sell, receive, send, exchange, or otherwise acquire any financial interest in any virtual currency?
Read more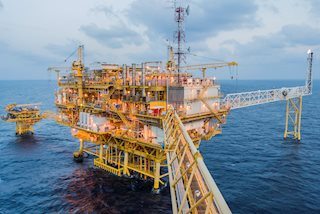 It has been a mixed Friday for WTI as the price is moving sideways heading into the weekend. All of the excitement was last week when the OPEC+ JMMC decided to keep output levels at their current rate until December.
Oil News
---