Expanded: Mexico and Trump: Automobile Manufacturing and Trade
Mises/Hayek long ago highlighted low interest, maintained by credit expansion misallocates capital so the production process is time consuming in relation to demand. (2001, Austrian Business Cycles). Markets then experience an allocation and misallocation process in Mises' /Hayek description to boom and bust cycles. The United States market loss in automobile manufacturing was re allocated as Mexico's gain and an example of free markets and free trade in action. The current investigation in this paper was to answer the Trump claim is Mexico "ripping us off". From a free market perspective, the answer is clearly Mexico was advantaged by the market and assumed the appropriate steps to profit. Hence Trump's words Mexico is not the blame.
As the United States low interest, high exchange rate and easy. print money policies were countered by Mexico's rising interest ( 4.2% V 5.75%, 2011 to 2016). and low exchange rates ( MEX / USD 0.08 V 0.04, 2011 to 2016 ) to result in a flood of worldwide automobile companies establishment in Mexico for purposes to export to the United States. Boom and bust cycles are defined by the Natural Rate of interest. Mexico's Natural Rate of interest was below its market rate and represented productive boom periods while the United States Natural rate was above it market rate.
Currently nine major automobile companies manufacture vehicles in Mexico as follows: Fiat /Chrysler Auto of Mexico, Ford, GM, Sling, Kia, Mace, Nissan, Toyota and Volkswagen. Sling is classified by the Mexican Automobile Industry Association as an exporter of autos and trucks but the predominant manufactured product are three wheeled vehicles. FCA Mexico manufactures Ram, Jeep, Fiat, Chrysler, Alfa -Romeo and Dodge.
Total Mexican exports to the United States in automobiles and trucks by all nine auto companies in 2015 was 1,919,680 and 1, 985, 944 for 2016. Autos accounted for 1,020, 755 V 965, 189 trucks. To place 1.9 in perspective, total Mexican exports worldwide for 2015 in cars and trucks for all nine companies was 2,328, 448 and 2,306, 293 for 2016.
Since 2014, total United States vehicle sales to include cars and trucks averaged about 17 million per year as a seasonally adjusted annual rate. Since 2000, the seasonally adjusted annual rate ranged from 12.5 to 17.5 with a spike low at 9.2 million in February 2009. The National Automobile Dealers Association forecasts 17.1 million for 2017. Total Vehicle sales released January 2017 by Autodata corp revealed an all time seasonally adjusted annual rate high at 18.43 V previous 17.90 million. The vast majority of vehicles listed are those manufactured in Mexico. Missing in US sales totals in relation to Mexico are high end vehicles such as BMW, Jaguar, Tesla and Porsche because Mexico lacks manufacture in luxury vehicles.
NADA further reports for the first 6 months of 2016, new vehicle sales in the US accounted for $490 million and 8.64 million sales of light duty vehicles. Light trucks will account for 60% of the total American market based on NADA estimates.
The Congressional Research Service in its November 2016 report on US / Mexico Economic Relations states, Mexico imported $30.5 billion in vehicles in 2011 and $50.5 billion in 2015. Imported Automobile parts in 2011 represented 28.5 billion and 43.7 billion in 2015. Automobile and Truck engines account for the vast majority of parts.
The clear winners in exports to the United States are FCA Mexico, Ford and GM particularly FCA and GM in truck exports as both accounted for 731, 590 of the total 965, 189. Nissan and Toyota exported 347,329 automobiles and 100, 829 trucks. Toyota manufactured 124,439 autos and trucks in 2016 and exported 124,439 vehicles to the United States. Nissan exports 95% of its vehicles to the United States and 5,911 total to Asia while Toyota imported zero vehicles to Asia. Sling, Kia and Mace hardly register while Volkswagen exported 195, 577 automobiles and is not active in the truck market.
Despite 1.9 million vehicles and a small aspect to the American market, standards to import to the United States must meet safety, bumper, emission, theft and air pollution requirements therefore a valid assumption regards the manufactured vehicles are designed for specific export to the United States. The remaining 320, 349 vehicle exports for 2016 to subtract total from US are sent primarily to South America. Mexico's predominant export market is the United States and is the United States third largest suplier of Goods trade for 2015 based on USTR trade figures.
Fees to import into the United States are charged a Duty of 2 to 5% for autos, 25% for trucks and 3 to 3.4% for motorcycles. Duty rates are based on prices paid. Vehicles must meet an EPA Fuel Economy rating of 22.5 miles per gallon or vehicles are charged a Gas Guzzler Tax.
Imports into Mexico must pay a duty fee, state and federal taxes, Custom Processing fees and Value Added taxes. The average Duty rate for vehicles less than 5 years old is about 16% based on "Blue Book" values. The average Duty rate on other products especially NAFTA approved items is about 13.97%. A VAT tax is assessed based on sales transactions. Within the Mexican border and NAFTA approved Maquila, a fee is assessed at 11% and 16% inside Mexico's interior and down from Apparel rates at 10.1 % and 18.4% from 1988. The governing Duty rates, revised lower in 2015 and much lower since Mexico joined GATT in 1986 are located under Article 36 in Mexico's 2015 Customs law.
The United States Trade Balance with Mexico was negative every month since January 1994 when a positive trade balance of $302.8 million was reported. Since 1985, the only positive trade balance was reported in years 1991, 1992 and 1993. The remaining months since 1985 was negative.
President elect Trump's argument is trade is unfair, deals are bad and "they're ripping us off". If the United States / Mexican automobile trade arrangement is any guide, Trump's argument is partially correct.
Trade barriers are non existent as WTO complaints by either the US or Mexico was last reported in 2008 with a total since 1995 of 14. For perspective, Canada and the US registered 18 grievances from 1995 to 2016. The last complaint was lodged in 2016 and prior was 2008. Last time positive Balance of Payments for the United States was recorded in Total Goods and Services against all trade partners was 1960 to 1970, 1973 and 1975 as the range was +91 in 1969 and 6022 highs in 1964. The current trade deficit versus all trade partners is currently about $500 billion and accumulated to deficits every year since the 1970's.
For the United States, Trade deficits overall appear as structural conundrums while Mexico took advantage of market structures and refutes the claim, "they're ripping us off". Trump now offers questionable trade barriers in possible higher Duty taxes in a state effort to lure automobile companies inside the United States.
Trading currencies and other financial instruments carries a degree of loss and possible loss of entire investments. Please managed your own risks, stop loss, and margins requirements.
Feed news
Join Telegram
---
Recommended Content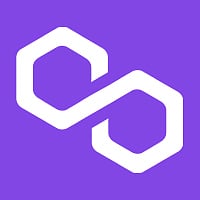 AAVE, MATIC and DYDX price rallied alongside large market capitalization cryptocurrencies Bitcoin and Ethereum in January. Experts at the crypto intelligence tracker Santiment believe the recent spike in activity by whales on these networks needs to be watched closely.
Read more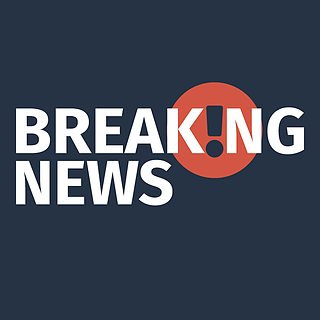 Inflation in the US, as measured by the Personal Consumption Expenditures (PCE) Price Index, declined to 5% on a yearly basis in December from 5.5% in November, the US Bureau of Economic Analysis reported on Friday.
Read more
---