EU-Italy spat back in focus following EU parliamentary elections; Euro Area confidence data mixed in session
Notes/Observations
- EU parliamentary elections were much less anti-EU than feared but pro-European camp becoming more fragmented; fresh worries about Italy/EU tensions
- EU confidence indicators mixed in session (France beats; Euro Zone, Germany and Sweden misses)
- Swiss Q1 GDP beats expectations
Asia:
- Japan Econ Min Motegi: President Trump comments show aim to accelerate talks, no comment if a trade deal will be able to be reached by August. Not in full agreement yet with US on trade but agreed with Lighthizer to strive to narrow the gap and hold working level talks
- China said to have paid record $22B in corporate subsidies in 2018
Europe/Mideast:
- EU Commission was said to consider opening discipline process on Italy as soon as Jun 5th regarding its 2018 debt levels
- Italy Dep PM Salvini (League) stated that was convinced that new EU Commission would be more friendly to Italy; Must re-discuss old and outdated EU fiscal rules. Added that he had a mandate from Italians to review EU limits and oppose austerity. The next budget to focus on tax cuts
- UK Foreign Sec Hunt: A no deal Brexit would be political suicide for Tories
Americas:
- Canada Govt said to give formal notice to bring legislation forward to ratify the new NAFTA treaty
SPEAKERS/FIXED INCOME/FX/COMMODITIES/ERRATUM
Indices [Stoxx600 -0.37% at 375.32, FTSE -0.06% at 7,273.25, DAX -0.40% at 12,023.21, CAC-40 -0.49% at 5,310.08, IBEX-35 -0.67% at 9,155.08, FTSE MIB -1.14% at 20,131.50, SMI -0.40% at 9,673.80, S&P 500 Futures -0.19%]
Market Focal Points/Key Themes: European Indices trade lower across the board as German Bund Yields continue to fall hitting an almost 3 year low as Italian Yields rise on reports the EU could impose penalties on Italy for failing to control debt. The FTSE is little changed having been closed yesterday for Bank Holiday after digesting results from the European Elections. On the corporate front shares of Renold trade higher after earnings, with Home2, Windeln.de, Matas, Semperit and Encavis among other names trading higher after results. Meanwhile Dottikon declines on a fall in Revenue, SAS falls on earnings and a profit warning while Thin Film also declines on earnings. In other news Galliford Try gains after the company says its no longer in discussion on a possible tie up with Bovis Homes, Pet At Home gains on reports of potential interest from Private Equity names, with Majestic Wine's also gaining on interest from Fortress for its store estates. Looking ahead notable earners include Booz Allen, Bank of Nova Scotia and American Woodmark.
Equities
- Consumer discretionary: SAS [SAS.SE] -5.5% (earnings; profit warning), Galliford Try [GFRD.UK] +6.5% (rejects bid), CTS Eventim [EVD.DE] -3% (analyst action), Paddy Power [PWI.IE] -2% (changes name to Flutter Entertainment), Pets at Home [PETS.UK] +2% (PE interest), Home24 [H24.DE] +8% (earnings)
- Healthcare: NMC Health [NMC.UK] +5% (raises outlook)
- Industrials: Renold [RNO.UK] +10% (earnings)
- Technology: Parrot [PARRO.FR] +7.5% (awarded contract), Next Biometrics [NEXT.NO] -10.5% (CEO resigns)
- Utilities: Encavis [CAP.DE] +2% (earnings; partially raises outlook)
Speakers
- ECB's Villeroy (France) stated that maintaining low interest rate environment was completely justified and necessary in light of economic situation. ECB needed time to assess impact of negative rates
- Italy Govt would cite more revenue and spending cuts in any reply to EU Commission on proposed penalties for debt levels
- Italy Dep PM Salvini (League) reiterated stance that will use all his energy to fight outdated EU fiscal rules
- Russia Central Bank (CBR) Gov Nabiullina: Inflation peak had passed and is a signal for easing
- Poland Central Bank's Zubelewic stated that needed to raise rates now to prevent CPI threat but MPC was unlikely to do anything at this time
- Poland PM Morawiecki said to dismiss the Finance Minister Czerwinska
- China PBOC Gov Yi Gang: Confident to keep CNY currency (Yuan) stable. The key 1-year Deposit and Lending Rates were appropriate
- China PBOC Dep Gov reiterated its prudent monetary policy stance
- China PBoC said to increase the counter-cyclical adjustment
- China Finance Ministry said to have held meeting regarding tariff exemptions back on Friday, May 24th
Currencies/Fixed Income
- The US Dollar index continued its retreat Friday with a short term bounce that was mainly related to weakness of the Euro and Cable. Looking ahead for the week at what could have the biggest impact on the dollar we have prelim GDP out Thursday at 830 EDT
- GBP/USD With Brexit dominating the news again we had the cable trade slightly above the 1.27 handle only to be pushed back below today. We could see the Cable test the 1.26 handle if a hard brexiter takes over the negotiations for Brexit.
- EUR/USD The euro is currently hovering just below the 1.12 handle and will probably hang out between 1.1210 to 1.11 unless more volatility comes in from Italy or Brexit. The week looks bare this for dominant news data so any kind of volatility will more than likely come from comments.
Economic Data
- (NO) Norway Q2 Consumer Confidence: 12.8 v 13.1e
- (FI) Finland Apr House Price Index M/M: -0.4% v -0.7% prior; Y/Y: 0.0% v 1.1% prior
- (CH) Swiss Q1 GDP Q/Q: 0.6% v 0.3%e; Y/Y: 1.7% v 1.0%e
- (DE) Germany Jun GfK Consumer Confidence: 10.1 v 10.4e
- (DE) Germany Apr Import Price Index M/M: 0.3% v 0.5%e; Y/Y: 1.4% v 1.6%e
- (CH) Swiss Apr Trade Balance (CHF): 2.3B v 3.2B prior; Real Exports Real M/M: -0.6% v -0.5% prior; Real Imports M/M: +1.5% v -3.3% prior; Watch Exports Y/Y: -0.4% v +4.4% prior
- (FR) France May Consumer Confidence: 99 v 97e
- (SE) Sweden May Consumer Confidence: 91.0 v 95.2e; Manufacturing Confidence: 103.7 v 106.7e; Economic Tendency Survey: 99.8 v 101.9e
- (TR) Turkey May Economic Confidence: 77.5 v 84.7 prior
- (SE) Sweden Apr Household Lending Y/Y: 5.0% v 4.9%e
- (SE) Sweden Apr Trade Balance (SEK): 1.4B v 6.4B prior
- (EU) Euro Zone Apr M3 Money Supply Y/Y: 4.7% v 4.4%e
- (AT) Austria May Manufacturing PMI: 48.3 v 49.2 prior (2nd straight contraction)
- (PT) Portugal May Consumer Confidence Index: -9.0 v -9.3 prior; Economic Climate Indicator: 2.3 v 2.5 prior
- (UK) Apr BBA Finance Loans for Housing: 43.0K v 39.5Ke
- (EU) Euro Zone May Business Climate Indicator: 0.30 v 0.40e; Consumer Confidence: -6.5 v -6.5e; Economic Confidence: 105.1 v 104.0e; Industrial Confidence: -2.9 v -4.3e; Services Confidence: 12.2 v 11.0e
- (IS) Iceland May CPI M/M: 0.2% v 0.4% prior; Y/Y: 3.6% v 3.3% prior
**Fixed Income Issuance**
- (ID) Indonesia sold total IDR5.16T vs. IDR6.0T target in Sukuk Bonds
- (DK) Denmark sold total DKK8.74B in 3-month and 6-month Bills
- (CH) Switzerland sold CHF401.4M in 3-month Bills; Avg Yield: -0.806% v -0.778% prior
- (ZA) South Africa sold total ZAR3.3B vs. ZAR3.3B indicated in 2023, 2026, and 2035 bonds
Looking Ahead
- (IT) Italy Debt Agency (Tesoro) to sell €2.0-2.5B indicated range in Zero Coupon Jun 2021 CTZ
- (IT) Italy Debt Agency (Tesoro) to sell €0.75-1.25B indicated range in 2023 and 2028 I/L bonds (BTPei)
- 05:30 (EU) ECB allotment in 7-Day Main Refinancing Tender (MRO)
- 05:30 (HU) Hungary Debt Agency (AKK) to sell in 3-month Bills
- 05:30 (DE) Germany to sell €5.0B in new 0% 2021 Schatz
- (BE) Belgium May CPI M/M: No est v % prior; Y/Y: No est v % prior
- (BR) Brazil Apr Total Federal Debt Total (BRL): No est v 3.918T prior
- 08:00 (HU) Hungary Central Bank (MNB) Interest Rate Decision: Expected to leave Base Rate unchanged at 0.90%; Expected to leave Overnight Deposit Rate unchanged at %
- 08:00 (UK) Baltic Dry Bulk Index
- 08:00 (RU) Russia announces upcoming OFZ Bond issuance
- 09:00 (US) Mar House Price Purchase Index M/M: 0.2%e v 0.3% prior; Q/Q: No est v 1.1% prior
- 09:00 (US) Mar S&P/Caseshiller 20-city M/M: 0.50%e v 0.20% prior; Y/Y: 2.55%e v 3.00% prior; House Price Index (HPI): 213.80e v 212.70 prior
- 09:00 (US) Mar S&P/Caseshiller (Overall) Y/Y: No est v 4.01% prior; House Price Index (HPI): No est v 205.04 prior
- 09:00 (MX) Mexico Apr Unemployment Rate (Seasonally Adj): 3.6%e v 3.6% prior; Unemployment Rate (unadj): 3.6%e v 3.3% prior
- 09:00 (EU) ECB Weekly Forex Reserves: No est v €287.4B prior
- 09:00 (HU) Hungary Central Bank Gov Matolcsy post rate decision statement
- 10:00 (MX) Mexico Weekly International Reserve data
- 10:00 (US) May Consumer Confidence: 130.0e v 129.2 prior
- 10:30 (US) May Dallas Fed Manufacturing Activity: 5.8e v 2.0 prior
- 11:30 (US) Treasury to sell 3-Month and 6-Month Bills
- 11:30 (US) Treasury to sell 2-Year Notes
- 13:00 (US) Treasury to sell 5-Year Notes
- 16:00 (US) Weekly Crop Report
All information provided by Trade The News (a product of Trade The News, Inc. "referred to as TTN hereafter") is for informational purposes only. Information provided is not meant as investment advice nor is it a recommendation to Buy or Sell securities. Although information is taken from sources deemed reliable, no guarantees or assurances can be made to the accuracy of any information provided. 1. Information can be inaccurate and/or incomplete 2. Information can be mistakenly re-released or be delayed, 3. Information may be incorrect, misread, misinterpreted or misunderstood 4. Human error is a business risk you are willing to assume 5. Technology can crash or be interrupted without notice 6. Trading decisions are the responsibility of traders, not those providing additional information. Trade The News is not liable (financial and/or non-financial) for any losses that may arise from any information provided by TTN. Trading securities involves a high degree of risk, and financial losses can and do occur on a regular basis and are part of the risk of trading and investing.
Analysis feed
---
Latest Forex Analysis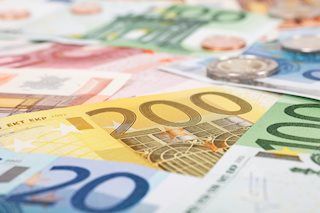 EUR/USD is trading below 1.11 after robust US housing figures and solid consumer sentiment figures were published. Earlier, the common currency suffered from the concerns of new US tariffs on the EU.
EUR/USD News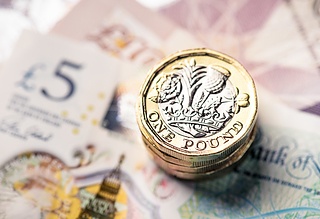 GBP/USD has plunged below 1.3050 after UK retail sales badly disappointed with a fall of 0.6% in December, on top of downward revisions. Odds of a BOE cut have risen.
GBP/USD News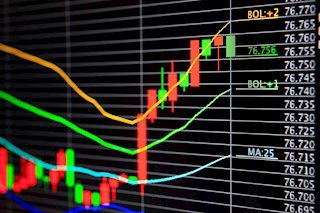 The secondary actors of the crypto-sphere awaken and rally hard. Leading coins battle with greater resistance at the gates of a full bullish market. The only risk is an over-shoot, but that sentiment remains neutral.
Read more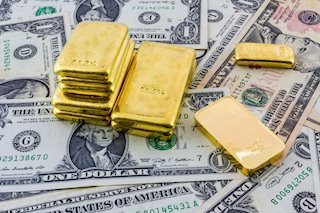 The XAU/USD pair climbed to a fresh daily high of $1560 in the early trading hours of the American session but struggled to preserve its momentum.
Gold News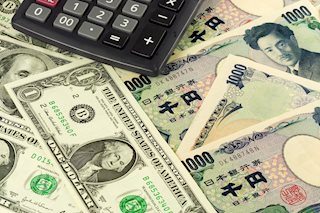 Chinese encouraging data kept markets in risk-on mode at the beginning of the day. The US January Michigan Consumer Sentiment Index is seen at 99.3, matching December figure. USD/JPY holding at the upper end of its weekly range could correct lower.
USD/JPY News
---