ECB warns that Europe needs to take action to combat virus impact
EU Mid-Market Update: BOE announces an emergency rate cut; ECB warns that Europe needs to take action to combat virus impact
Notes/Observations
- BOE enacts an emergency rate cut to combat effects of coronavirus on economy
- ECB's lagarde warned that Europe risked a major economic shock similar to the financial crisis unless leaders acted urgently on the coronavirus
Asia:
- RBA Deputy Gov DeBelle stated that it was too uncertain to assess virus impact beyond Q1; Rates and fiscal stimulus to help the economy through period ahead; no indication of material disruption to iron ore or coal exports
- Australia fiscal stimulus said to be A$15-20B (vs A$10B previously speculated); To target payments to pensioners and small businesses
- S&P: Australia to hold onto its AAA sovereign rating even as recession loomed. Stimulus package unlikely to strain Australia's creditworthiness.
Coronavirus:
- Global cumulative cases 119,132 (+9,091); Cumulative deaths 4,184 (+359)
- Chinese cumulative cases 80,956 (+52); Cumulative death toll 3,162 (+29)
- US Covid-19 cases top 1K level ( currently at 1,025
- South Korea reported 242 new cases to 7,755 in total, death toll 60
Europe:
- EU Council President Michel stated that EU to use all instruments to cushion virus impact; Fiscal rules would be applied in a flexible way
- Chancellor Merkel said to have told legislators that Germany does not need classic stimulus; it needs liquidity to counter coronavirus impacts
- Italy govt said to be discussing stimulus package of up to €16B and raise budget deficit limit to 3.0%
Brexit:
- Chancellor of the Exchequer (Fin Min) Sunak Budget Speech expected to promise to increase spending on infrastructure across the UK by a record in his first Budget. Likely to promise to spend £600B by the middle of 2025
Americas:
- White House econ adviser Kudlow: Working on economic package details right now, would outline a more detailed package in the near future. Administration will announce additional tax proposals later this summer/Fall
- President Trump told GOP Senators that he wanted the payroll tax waived through late 2020 (after the election) and also discussed infrastructure spending
- Sen Graham (R-SC) confirmed Republican senators had mixed reaction to the payroll tax cut idea; did discuss the idea of a shale industry bailout. Stated that Treasury Sec Mnuchin will meet with Speaker Pelosi later today; confident they can reach a bipartisan deal for coronavirus economic relief
- Trump administration said to likely to delay Apr 15th tax return deadline as part of Covid-19 response
- Biden took big step towards Democratic nomination with crucial primary wins in Mississippi, Missouri, Michigan* and Idaho
Mid-East/ Energy:- Weekly API Crude Oil Inventories: +6.4M v +1.7M prior
- Oil Lobbyists said to call on President Trump to snap up barrels of oil reserve
- White House reportedly likely to pursue federal aid for shale companies hit by virus and oil shock
SPEAKERS/FIXED INCOME/FX/COMMODITIES/ERRATUM
Equities
Indices [Stoxx600 +1.06% at 340.54, FTSE +1.01% at 6,020.16, DAX +1.73% at 10,656.74, CAC-40 +1.77% at 4,718.79, IBEX-35 +2.04% at 7,613.50, FTSE MIB +1.57% at 18,150.50, SMI +1.04% at 9,292.00, S&P 500 Futures -1.74%]
Market Focal Points/Key Themes:
European indices opened higher; financials supported on lending programs; travel stocks supported by potential stimulus plans; energy stocks higher after crude prices rebound following news China intends to increase reserves; BOE announces new lending scheme to support SMEs; consumer discretionary among worst performing sectors; Puma and Adidas dragged down by impact of coronavirus; upcoming earnings expected in US session include Build-A-Bear Workshop and Maire Technimont
Equities
- Consumer discretionary:Dart Group [DTG.UK] +7% (trading update), Adidas [ADS.DE] -5% (earnings), Puma [PUM.DE] -4% (COVID-19 update), Dignity [DTY.UK] -19% (earnings)
- Financials: Hannover Re [HNR1.DE] -1% (earnings)
- Industrials: Knorr-Bremse [KBX.DE] +9% (earnings), Balfour Beatty [BBY.UK] +11% (earnings), Costain [COST.UK] -19% (earnings; equity raise)
Speakers
- Bank of England (BOE) cut Interest Rates by 50bps to 0.25% (intra-policy move) for its 1st rate cut since the 2016 Brexit Referendum. Decision to cut rates by 50bps was unanimous. Reduction in Bank Rate to help to support business and consumer confidence at a difficult time
- BoE Gov Carney post rate decision press conference noted that economic shock from coronavirus could be large and sharp, but should be temporary. BOE measures to prevent temporary disruption from causing longer-term damage and the moves announced to coordinate with UK budget statement . Cautioned that the virus could hit supply chains as well as company cash flows. BOE to take all necessary steps to help the economy and could cut the Interest Rate below the current level but above zero percent (0.00%).
- ECB chief Lagarde said to have told EU leaders urgent action was needed now; reiterates stance ECB was looking at all policy tools. She warned that Europe risked a 2008-type crisis due to the coronavirus outbreak
- Iceland Central Bank (Sedibanki) cut its 7-Day Term Deposit Rate by 50bps to 2.25% (intra-policy move)
- Italy Economic Dev Min Buffagni: To approve a €10B stimulus package on Wed, Mar 12th
- Italy League party leader Salvini (opposition): Willing to extend lockdown to all of EU
- German Banking Lobby said to call for an easing of regulations to help the sector cope with the effects of the coronavirus outbreak
- Russia Parliament (Duma) said to give approval to changes in Constitution which would allow Putin to run for President again
- Turkey President Erdogan stated that had seen small violations in Idlib cease fire; warned it would retaliate if posts were struck in region
- China said to consider increasing its State oil reserves following recent sharp price declines
- Saudi Aramco CEO stated that it would increase its maximum sustainable oil capacity to 13Mb/d (prior 12.0Mb/d)
Currencies/ Fixed Income
- The surprise timing in an expected BOE rate cut and a stern warning from ECB chief Lagarde that Europe needed to urgently respond to contain the coronavirus economic damage helped to boosts risk appetite in the session.
- The BOE's move was said to increases pressure on the ECB ahead of its schedule meeting for Thursday, Mar 12th (tomorrow).
- GBP/USD price action was whippy with the intra-policy BOE move. decision to cut its benchmark interest rate the same day as Chancellor Rishi Sunak announces his budget plans shows that UK policymakers are "prepared to take aggressive and pre-emptive steps" to support the economy. Cable fell 100 pips initially but recovered to approach the 1.30 area by mid-session.
Economic Data
- (SE) Sweden Feb PES Unemployment Rate: 4.0 v 4.1% prior
- (NL) Netherlands Manufacturing Production M/M: +3.1% v -1.8% prior; Y/Y: +0.3% v -1.3% prior; Industrial Sales Y/Y: 2.3% v 5.0% prior
- (RO) Romania Feb CPI M/M: 0.3% v 0.3%e; Y/Y: 3.1% v 3.1%e
- (TR) Turkey Jan Current Account Balance: -$1.8B v -$2.6Be
- (UK) Bank of England (BOE) cut Interest Rates by 50bps to 0.25% (intra-policy move) for its 1st rate cut since the 2016 Brexit Referendum.
- (ES) Spain Jan Adjusted Retail Sales Y/Y: 1.7% v 1.6%e; Retail Sales (unadj) Y/Y: 1.9% v 2.0% prior
- (CN) China Feb Aggregate Financing (CNY): 855.4B v 1.586Te
- (CN) China Feb New Yuan Loans (CNY) 905.7B v 1.120Te
- (CN) China Feb M2 Money Supply Y/Y: 8.8% v 8.5%e; M1 Money Supply Y/Y: 4.8% v 1.25e; M0 Money Supply Y/Y: 10.9% v 7.0% prior
- (IS) Iceland Central Bank (Sedibanki) cut its 7-Day Term Deposit Rate by 50bps to 2.25% (intra-policy move)
- (IT) Italy Jan PPI M/M: -0.3% v 0.0% prior; Y/Y: -3.4% v -3.1% prior
- (UK) Jan GDP M/M: 0.0% v 0.2%e; GDP 3M/3M: 0.0% v 0.1%e
- (UK) Jan Industrial Production M/M: -0.1% v +0.3%e; Y/Y: -2.9% v -2.6%e
- (UK) Jan Manufacturing Production M/M: 0.2% v 0.2%e; Y/Y: -3.6% v -3.5%e
- (UK) Jan Construction Output M/M: -0.8% v +0.1%e; Y/Y: 1.6% v 2.4%e
- (UK) Jan Visible Trade Balance: -£3.7B v -£7.0Be; Overall Trade Balance: +£4.2B v -£0.4Be; Trade Balance Non EU: +£2.2B v -£2.0Be
- (UK) Jan Index of Services M/M: % v 0.2%e; 3M/3M: % v 0.1%e
Fixed Income Issuance
- (DK) Denmark sold total DKK1.24B in 3-month and 6-month Bills
- (IN) India sold total INR120B vs. INR120B indicated in 3-month, 6-month and 12-month bills
Looking Ahead
- 05:50 (EU) ECB allotment in 7-day Liquidity Tender
- 06:00 (ZA) South Africa Q1 BER Business Confidence: 24e v 26 prior
- 06:00 (EU) Daily Euribor Fixing
- 06:00 (SE) Sweden to sell bonds
- 06:00 (NO) Norway to sell NOK2B in Aug 2030 bonds
- 06:00 (IT) Italy Debt Agency (Tesoro) to sell €6.5B in 12-month bills
- 06:15 (CH) Switzerland to sell Bonds
- 06:30 (DE) Germany to sell €4.0B in 0.00% Feb 2030 Bunds
- 06:30 (PT) Portugal Debt Agency (IGCP) to sell 2025 and 2030 OT bonds
- 06:30 (GR) Greece Debt Agency (PDMA) to sell €375M in 12-month bills
- 07:00 (US) MBA Mortgage Applications w/e Mar 6th: No est v 15.1% prior
- 07:00 (PT) Portugal Feb Final CPI M/M: No est v -0.6% prelim; Y/Y: No est v 0.4% prelim
- 07:00 (PT) Portugal Feb Final CPI EU Harmonized M/M: No est v -0.6% prelim; Y/Y: No est v 0.4% prelim
- 07:00 (PT) Portugal Jan Trade Balance: No est v -€1.4B prior
- 07:00 (BR) Brazil Mar IGP-M Inflation (1st Preview): -0.1%e v 0.0% prior
- 07:00 (CZ) Czech Republic to sell 2031 and 2057 bonds
- 07:30 (UK) Govt announces 2020 budget
- 08:00 (BR) Brazil Feb IBGE Inflation IPCA M/M: 0.2%e v 0.2% prior; Y/Y: 3.9%e v 4.2% prior
- 08:30 (US) Feb CPI M/M: 0.0%e v 0.1% prior; Y/Y: 2.2%e v 2.5% prior
- 08:30 (US) Feb CPI (ex-food/energy) M/M: 0.2%e v 0.2% prior; Y/Y: 2.3%e v 2.3% prior
- 08:30 (US) Feb CPI Index NSA: 258.455e v 257.971 prior; CPI Core Index: 266.913e v 266.476 prior
- 08:30 (US) Feb Real Avg Hourly Earning Y/Y: No est v 0.6% prior; Real Avg Weekly Earnings Y/Y: No est v 0.0% prior
- 08:30 (CA) Canada Q4 Capacity Utilization Rate: 81.1%e v 81.7% prior
- 09:00 (HU) Hungary Central Bank (MNB) Feb Minutes
- 09:00 (UK) Daily Baltic Dry Bulk Index
- 09:45 (UK) BOE to buy £1.27B in APF Gilt purchase operation (8-15 years)
- 12:00 (CA) Canada to sell 2 Year Bonds
- 13:00 (US) Treasury to sell 10-Year Notes Reopening
- 16:30 (US) Weekly API Oil Inventories
- 14:00 (US) Feb Monthly Budget Statement: -$236.8Be v -$32.6B prior
- 19:50 (JP) Japan Feb PPI M/M: -0.3%e v +0.2% prior; Y/Y: 1.0%e v 1.7% prior
- 19:50 (JP) Japan Q1 BSI Large All Industry Q/Q: No est v -6.2 prior; Large Manufacturing Q/Q: No est v -7.8 prior
- 20:00 (AU) Australia Mar Consumer Inflation Expectation Survey: No est v 4.0% prior
- 20:01 (UK) Feb RICS House Price Balance: 20%e v 17% prior
- 21:05 (NZ) New Zealand to sell NZD50M 1.5% 2031 Bonds;
- 22:00 (JP) Japan Feb Tokyo Avg Office Vacancies: No est v 1.53 prior
- 23:30 (TH) Thailand Feb Consumer Confidence: No est v 67.3 prior
- 23:35 (JP) Japan to sell 20-Year JGB Bonds
All information provided by Trade The News (a product of Trade The News, Inc. "referred to as TTN hereafter") is for informational purposes only. Information provided is not meant as investment advice nor is it a recommendation to Buy or Sell securities. Although information is taken from sources deemed reliable, no guarantees or assurances can be made to the accuracy of any information provided. 1. Information can be inaccurate and/or incomplete 2. Information can be mistakenly re-released or be delayed, 3. Information may be incorrect, misread, misinterpreted or misunderstood 4. Human error is a business risk you are willing to assume 5. Technology can crash or be interrupted without notice 6. Trading decisions are the responsibility of traders, not those providing additional information. Trade The News is not liable (financial and/or non-financial) for any losses that may arise from any information provided by TTN. Trading securities involves a high degree of risk, and financial losses can and do occur on a regular basis and are part of the risk of trading and investing.
Analysis feed
---
Latest Forex Analysis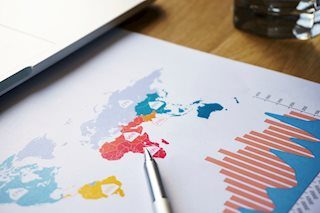 The upcoming economic news is likely to be dreadful, and if it is not dreadful, it will be mostly ignored. This includes the release of the preliminary January PMI figures at the end of the week. Japan is extending its national emergency to another five prefectures, which collectively account for over half of the nation's GDP.
Read more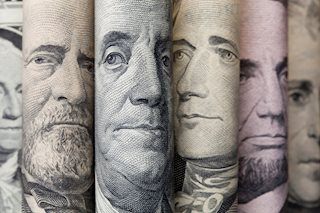 USD has been strongly supported on what has shaped up to be a very much risk off final trading day of the week. Most G10/USD pairs have seen significant weakness, aside from CHF/USD and JPY/USD, given that the two currencies are also considered "safe havens".
US Dollar Index News
---