Earnings, Earnings Earnings
Ok, Ok already. They signed the deal... can we stop now? Yesterday's signing does mark an advance for the administration and the closure to the Phase One conversation. Just so you know, here is a list of some of the purchases that China has agreed to:
Agriculture:
Soybeans, bovine meats, swine meat, wheat, fruit, jams and jellies, corn, flour, cotton and horses....
Energy: Liquefied natural gas, petroleum oil, methanol, coal, butane, and propane
Manufacturing:
Steam turbines, nuclear reactors, refrigerators, hair clippers, radar parts, insulated wire and Human blood for therapies
Services:
Financial services, re-insurance, insurance, management consulting, telecom services, data hosting, cloud computing services...
Ok, so does that help? Is that going to change the way you invest? Let's move on now.
Stocks responded as expected. They continued to rally as the ceremony took place at the White House. The action more of relief than anything else. I mean have you ever seen such pomp and circumstance over a trade deal? At some point it becomes a bit ridiculous. Stocks managed to rally and the Dow ended the day up 90 points, the S&P rose 6 points the Nasdaq surged by 7 points and the Russell added 6 points. Yesterday's move saw the Dow close above 29,000 for the first time in history. So it's official, the move to Dow 30,000 is within sight, and is only 3.4% higher from here. Look, the Dow closed above 28,000 on December 12, 2019. Then on January 15, 2020, it closed at 29,030! It took just one month for that move. Any bet on when we hit 30,000?
Expect lots of examination about the deal, and then expect lots of compliments and criticisms. Yesterday, I did a Street.com video (available here) and made this exact point. Expect more analysis and commentary from both sides.
I mean the ink wasn't even dry yet and CNBC ran with this headline:
"US/China Phase One Deal Brings Some Market Relief, but Experts Warn Uncertainty Remains"
Greg Gilligan, Chairman of the American Chamber of Commerce in China, said:
"There's a great sense of welcome that the deal was signed and a little bit of relief, naturally, and some measure optimism about how we can move forward."
While CNBC's own Timmy Seymour (Fast Money) said:
"China got largely what they wanted and that there's still a whole lot of uncertainty."
And so it goes. You're never gonna make everyone happy, so pick a side and go for it...
Trading then moved to Asia and ended the Tuesday session mixed with both Japan and Hong Kong up 0.07% and 0.38% respectively. China ended lower by 0.42%. Commentary from both sides there as well with some feeling that the Phase One deal does diminish some of the uncertainty while others feel that this deal is a tentative truce and does not represent a "clean slate or lasting resolution." So this discussion is not over by any stretch. We haven't even begun discussing what is going to be in Phase Two.
European stocks have begun the day in the red and the reaction to this deal is "muted" at best, with analysts over there saying that "many of the key structural issues at the heart of the trade conflict remain unresolved as the two sides enter Phase One." Are you hearing the consistency to the analysis? Lots still to be resolved. Then after the Europeans formally charged Iran with breaking the 2015 nuclear deal, Iran's Rouhani took to the TV and blasted the EU for "failing to keep its promises." He also said: "they should fulfill their commitments under the nuclear deal," saying that US troops are "insecure" in the region today and that EU troops "might be danger tomorrow." This is the first time that Iran has made a direct threat to the EU, so they are once again trying to turn up the temperature and take back the spotlight. Apparently they are annoyed that no one is paying attention to them anymore after last week's cooling off of tensions.
FTSE -0.41%, CAC 40 – 0.08%, DAX -0.35%, EUROSTOXX – 0.17%, SPAIN -0.18% AND ITALY +0.08%
US futures are currently higher (no one paying attention to the latest Iranian threats). The Dow is +75 points, the S&P's are up 10, the Nasdaq is pointing up 35 points and the Russell is up 9 points. At 6:45 am, seemingly unaffected by trading in other parts of the world, where there appears to be a more cautionary tone, earnings continue to be the story. So far, only three days in, the financials and the banks are not disappointing anyone. Yesterday as expected, BLK and BAC both hit it out of the park. No issues. And today we will hear from MS, BK, SCHW and what will they say? Expect more good news....
Economic data includes the usual suspects – initial jobless claims, cont claims along with Philly Fed, and Advance Retail sales...
The S&P kissed 3299 yesterday and backed off, closing at 3289. If futures remain strong, look for 9:30 to be the moment when we "kiss and pierce" 3300. Then the next move will be driven by the earnings. I still think we are a bit extended and that the market needs to consolidate. But, sometimes you just can't fight the trend. You just need to be a bit patient.
Pork Cutlets Wrapped in Prosciutto and Pine Nuts Sauce
This is an easy recipe to make and one that you will enjoy time and again...
For this you need:
Pine nuts, Raisins - plumped in hot water and then drained, capers - rinsed and soaked in cold water, finely grated Grana Padano Cheese, Chopped flat leaf Parsley, butter, chopped garlic, pork cutlets (pounded thin), prosciutto, s&p.
Pre heat the oven to 475 degrees.
Chop the nuts, raisins, and capers and mix well. Add in the grated cheese and parsley - set aside. Season the cutlets with s&p.
In a non stick pan - melt some butter and sauté the garlic over med heat... Now add the seasoned cutlets and cook for no more than 2 mins per side. Now remove from heat. Next dress each cutlet with the nut/cheese mixture - roll it up and wrap in a slice of Prosciutto di Parma (you can use a toothpick to hold it together). Place in a baking dish and top with a touch of butter. Bake in the oven for 5 mins and remove.
Serve immediately with a tossed greens - simple - Arugula & spinach dressed with s&p, oregano, squirt of fresh lemon, touch of olive oil and red wine vinegar.
General Disclosures
Information and commentary provided by ButcherJoseph Asset Management, LLC ("BJAM"), are opinions and should not be construed as facts. The market commentary is for informational purposes only and should not be deemed as a solicitation to invest or increase investments in BJAM products or the products of BJAM affiliates. The information contained herein constitutes general information and is not directed to, designed for, or individually tailored to, any particular investor or potential investor. This report is not intended to be a client-specific suitability analysis or recommendation, an offer to participate in any investment, or a recommendation to buy, hold or sell securities. Do not use this report as the sole basis for investment decisions. Do not select an asset class or investment product based on performance alone. Consider all relevant information, including your existing portfolio, investment objectives, risk tolerance, liquidity needs and investment time horizon. There can be no guarantee that any of the described objectives can be achieved. BJAM does not undertake to advise you of any change in its opinions or the information contained in this report. Past performance is not a guarantee of future results. Information provided from third parties was obtained from sources believed to be reliable, but no reservation or warranty is made as to its accuracy or completeness.
Different types of investments involve varying degrees of risk and there can be no assurance that any specific investment will be profitable. The price of any investment may rise or fall due to changes in the broad markets or changes in a company's financial condition and may do so unpredictably. BJAM does not make any representation that any strategy will or is likely to achieve returns similar to those shown in any performance results that may be illustrated in this presentation. There is no assurance that a portfolio will achieve its investment objective.
Definitions and Indices
The S&P 500 Index is a stock market index based on the market capitalization of 500 leading companies publicly traded in the U.S. stock market, as determined by Standard & Poor's.
UNLESS OTHERWISE NOTED, INDEX RETURNS REFLECT THE REINVESTMENT OF INCOME DIVIDENDS AND CAPITAL GAINS, IF ANY, BUT DO NOT REFLECT FEES, BROKERAGE COMMISSIONS OR OTHER EXPENSES OF INVESTING. INVESTORS CAN NOT MAKE DIRECT INVESTMENTS INTO ANY INDEX.
BJAM is an investment advisor registered in North Carolina and Arizona. Such registration does not imply a certain level of skill or training. BJAM's advisory fee and risks are fully detailed in Part 2 of its Form ADV, available upon request.
Analysis feed
---
Latest Forex Analysis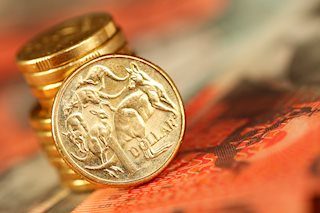 AUD/USD remains above 0.6300, despite stepping back from the monthly high of 0.6363 to currently around 0.6330, at the start of Friday's Asian session. Markets in Australia/US are closed for Good Friday, Chinese markets are up with March month inflation data on the cards.
AUD/USD News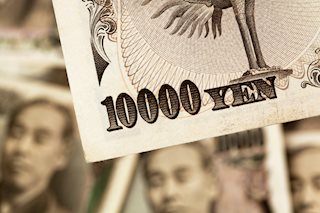 USD/JPY consolidates gains above the 108.00 figure. The level to beat for buyers is the 109.50 resistance. USD/JPY bull trend stays intact as the spot trades above the 108.00 handle and the 50/200 SMAs on the four chart.
USD/JPY News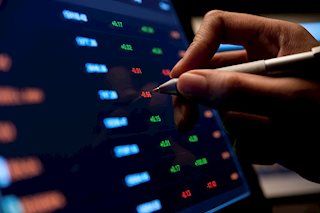 The S&P 500 index has recovered around half the losses it suffered due to the coronavirus pandemic. Is bad news priced in? How much credit does the Federal Reserve deserve? Where next for equities?
Read more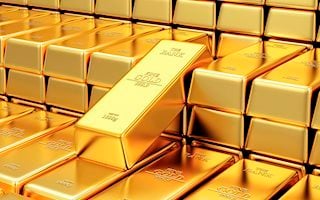 Despite probing the multi-year high, marked on Thursday, Gold prices near the key resistances while taking rounds to $1,685 at the start of Friday's Asian session. The Good Friday holidays in major markets are expected to limit the yellow metal's moves.
Gold News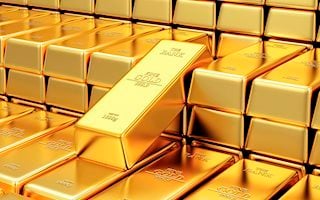 Despite probing the multi-year high, marked on Thursday, Gold prices near the key resistances while taking rounds to $1,685 at the start of Friday's Asian session. The Good Friday holidays in major markets are expected to limit the yellow metal's moves.
Gold News
---