Dollar, treasury yields tumble on surge in US jobless claims
DXY slumps, AUD, CAD, EUR rebound, stocks, EMFX rally
Summary:
Claims for Unemployment benefits in the latest week out of the US surprised markets, surging to 261,000 from 233,000 previously and higher than estimates at 236,000.
The sharp rise in US jobless claims had traders speculating that the Federal Reserve will refrain from any rate hikes in its June meeting. The 10-year US bond yield tumbled to 3.72% from 3.76%.
A favorite gauge of the Greenback's value against a basket of 6 major currencies, the Dollar Index (DXY) fell 0.75% to 103.33 (103.65 yesterday). The Australian Dollar (AUD/USD) rebounded, gaining 0.84% against the Greenback to 0.6715 (0.6665).
The Euro (EUR/USD) rose to 1.0781 from 1.0708 despite a weaker revision of Eurozone Q1 GDP. The Eurozone economy dipped to -0.1% from 0.1%, falling into a technical recession.
The British Pound (GBP/USD) soared 0.97% against the Dollar to finish at 1.2558 against yesterday's 1.2446. Speculative short Sterling bets were forced to cover as the Greenback tumbled.
Against the Japanese Yen, the Greenback (USD/JPY) slid 0.70% to 138.92 in late New York. Earlier in the session, USD/JPY traded to an overnight high at 140.09 before sliding lower.
The Bank of Canada hiked its Overnight Cash Rate by 25 basis points to 4.75% (4.50%) following its monetary policy meeting. The Canadian Loonie though was little changed against the Greenback, at 1.3355 (1.3365 yesterday). WTI Oil slid 2.18% (USD70.95), preventing the Loonie from a strong rally.
Emerging Market and Asian currencies rose against the Greenback. The USD/THB (Dollar-Thai Baht) pair eased to 34.60 against 34.90 yesterday. Against the Singapore Dollar (USD/SGD), the US Dollar plummeted to 1.3433 from 1.3480.
Wall Street stocks rallied. The DOW settled at 33,800 (33,650) while the S&P 500 gained 0.58% to 4,295 (4,268 yesterday). Other global shares rose. Germany's DAX was last at 16,010 (15,930).
Other global treasury rates were mostly lower. The UK 10-year Gilt yield edged lower to 4.23% from 4.25%. Australia's 10-year bond rate rose to 4.01% (3.99% yesterday).
Other economic data released yesterday saw US Consumer Credit (m/m) climb to USD23 billion against expectations at USD 22.2 billion. Japan's Bank Lending (y/y) rose to 3.4% from 3.2%, beating estimates at 3.1%.
The Eurozone Final Employment Change in Q1 matched median forecasts at 0.6%, which was the previous number. French Private Payrolls rose to 0.4% in Q1 from 0.2% previously.
USD/JPY – The Dollar Yen had another roller coaster day, trading to an overnight high at 140.09 before tumbling to finish at 138.92 in New York. Falling US bond yields weighed on the Greenback against the Yen. The overnight low recorded was 138.81.
AUD/USD – Broad-based US Dollar weakness and stronger commodity prices boosted the Aussie Battler to finish at 0.6715 from 0.6665 yesterday. Overnight, the AUD/USD pair tumbled to a low at 0.6649 before rallying. The Aussie Battler traded to a high at 0.6718.
EUR/USD – The shared currency rallied against the Greenback to finish at 1.0781 against its open yesterday at 1.0708. In volatile trade of its own, the Euro plummeted to an overnight low at 1.0693 before soaring at the close.
GBP/USD – Sterling soared against the Greenback to 1.2557 against yesterday's 1.2446. The British currency broke through the 1.25 resistance level as bets increase for rate tightening from the Bank of England. The high traded was 1.2562 while the low recorded was 1.2429.
On the lookout:
As we end a volatile week in FX, today sees a relatively light economic calendar. China kicks off today's data with its May CPI (m/m f/c 0% from -0.1%; y/y f/c 0.2% from 0.1% - ACY Finlogix). China also releases its Annual May PPI data (y/y f/c -2.8% from -3.6% - ACY Finlogix). There are no other major data releases from Asia. Italy starts off Europe with its April Industrial Production (m/m f/c 0.1% from -0.6%; y/y f/c -4.1% from -3.2% - ACY Finlogix). Canada starts off North America with its Canadian May fulltime Employment Change Unemployment Change (f/c 30,000 from a previous -6,400 – ACY Finlogix), Canadian May Unemployment Rate (f/c 5.1% from 5.0% - ACY Finlogix), Canadian Capacity Utilization (f/c 81.5% from 81.7% - ACY Finlogix). Australian markets will be closed on Monday for a public holiday (King's birthday).
Trading perspective:
The Dollar Index (USD/DXY) retreated following its strong rise mid-week. US treasury bond yields tumbled after weekly Jobless Claims surged, which weighed on the Greenback. Reduced bets for a Fed rate increase in June pushed the Dollar Index to an overnight and near two- week low at 103.30. Asian markets will be hesitant to push the Greenback too much lower ahead of the weekend. However, sellers will abound on any rallies given the growing perception that the Fed may pause in its rate hiking cycle at their meeting this month. We can expect another volatile session today as we end the week.
USD/JPY – The Dollar Yen pair has had a volatile week, trading in wider than usual ranges. The Greenback plummeted to close in New York at 138.92 Japanese Yen (139.92 yesterday). Immediate support can be found at 138.80 (overnight low). The next support level lies at 138.50. On the topside, look for immediate resistance at 139.20, 139.50 and 139.80 to cap. Watch the US bond yields, they will dictate where this currency pair goes. Expect more volatile trade in the USD/JPY pair. Trade the range, keep those tin helmets on.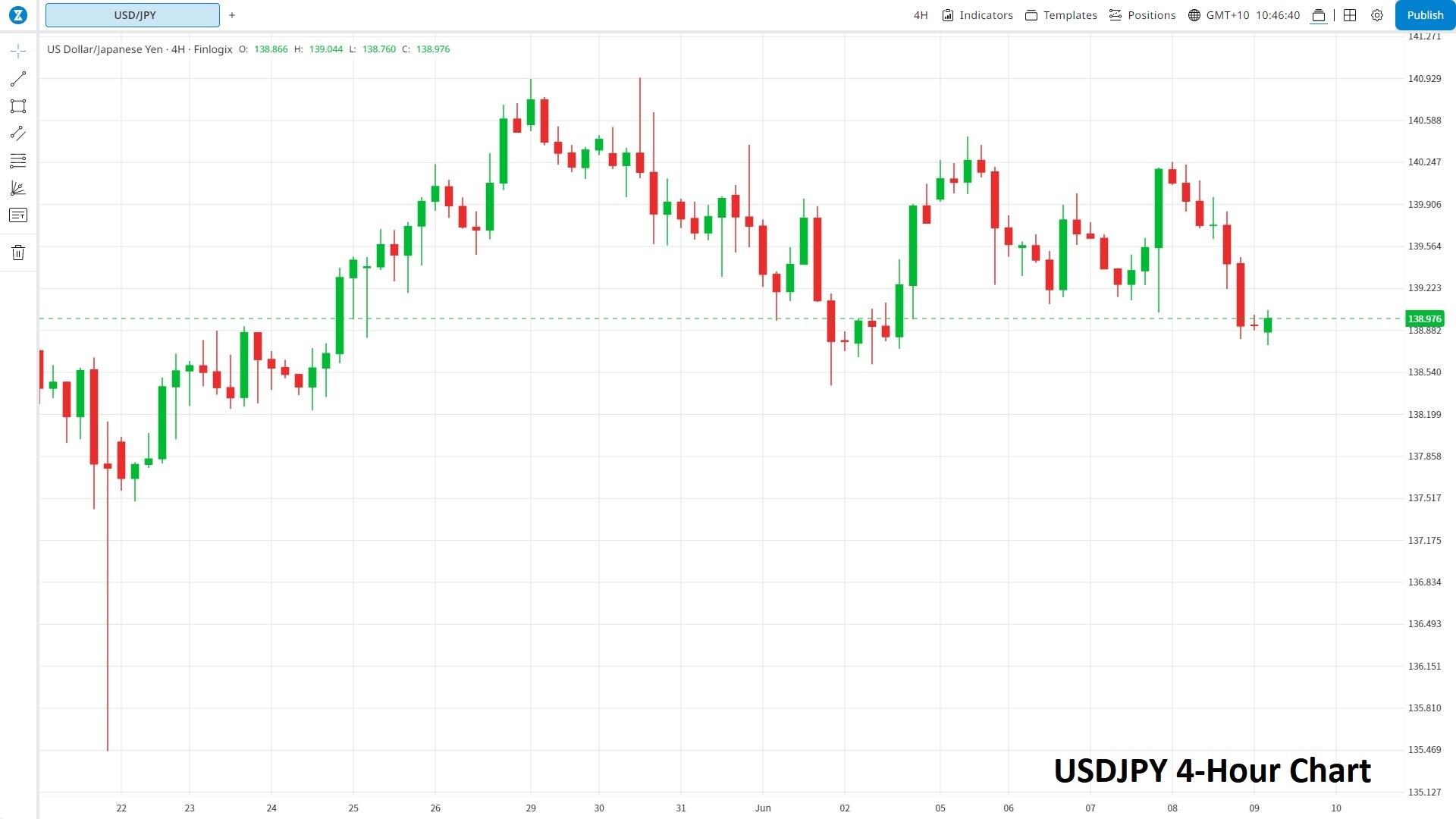 Source: Finlogix.com
EUR/USD – The shared currency rallied against the US Dollar after falling in the past two trading days. The Euro settled 0.7% higher overnight at 1.0781 (1.0708). Broad-based US Dollar weakness lifted the Euro. Look for immediate resistance today at 1.0790 followed by 1.0820. Immediate support lies at 1.0750, 1,0720 and 1.0690. Expect a choppy trade in the Euro today, likely between 1.0685-1.0805.
AUD/USD – The Aussie Battler jumped to an overnight high at 0.6718 before easing to settle at 0.6715 in New York. Strong risk appetite amidst an overall weaker US Dollar boosted the Aussie. On the day look for immediate resistance at 0.6720 followed by 0.6750 and 0.6780. Immediate support lies at 0.6690, 0.6660 and 0.6630. Look for another roller coaster ride in the Aussie, likely range today between 0.6630-.06730. The Aussie isn't out of the woods yet. Prefer to sell rallies.
GBP/USD – The British Pound soared to finish at 1.2558 from 1.2446 yesterday. On the day, look for immediate resistance at 1.2570 and 1.2600 to cap rallies. Immediate support can be found at 1.2520, 1,2490 and 1.2460. With a few of the weaker shorts out of the market, prefer to sell rallies today. Likely range expected – 1.2420-1.2570.
Welcome to Friday. A hectic week in the FX markets with more to come today. Keep those tin helmets on with the latest trading ranges front of mind. And get ready to rumble anew!
Happy Friday and a top weekend to all.
RISK WARNING: Foreign exchange and derivatives trading carry a high level of risk. Before you decide to trade foreign exchange, we encourage you to consider your investment objectives, your risk tolerance and trading experience. It is possible to lose more than your initial investment, so do not invest money you cannot afford to lose。 ACY Securities Pty Ltd (ABN: 80 150 565 781 AFSL: 403863) provides general advice that does not consider your objectives, financial situation or needs. The content of this website must not be construed as personal advice; please seek advice from an independent financial or tax advisor if you have any questions. The FSG and PDS are available upon request or registration. If there is any advice on this site, it is general advice only. ACY Securities Pty Ltd ("ACY AU") is authorised and regulated by the Australian Securities and Investments Commission (ASIC AFSL:403863). Registered address: Level 18, 799 Pacific Hwy, Chatswood NSW 2067. AFSL is authorised us to provide our services to Australian Residents or Businesses.
---
Follow us on Telegram
Stay updated of all the news
Recommended Content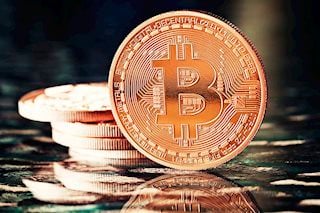 Before Bitcoin Ordinals and BRC-20, the world's first cryptocurrency network ran the most prominent Layer-2 solution – Lightning Network (LN). Over the past, the network was widely utilized for conducting faster transactions, but LN seems to be losing the amount of BTC on it at the moment.
Read more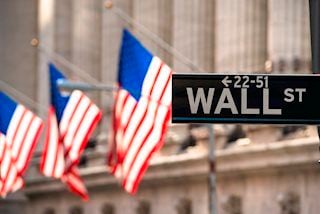 The S&P 500 index lost 0.74% last week, which was the fourth week in a row where the index declined. That performance came despite Personal Consumption Expenditures (PCE) data showing that Core inflation was growing at its slowest pace in two years.
Read more
---