Currency market: USD/RON vs USD/MYR
The Malaysian Ringgit as USD/MYR opens markets this week at 4.0365 while the Leu as USD/RO Nopens at 4.0366, a 1 pip difference. USD/MYR at 4.0365 opens exactly on its 20 day average while USD/RON at 4.0366 opens between its 50 and 100 day average from 4.0029 to 4.0683.
Bank Negara, the Malaysian Central bank policy rate runs currently 1.75 since the drop in November2020 while the National Bank of Romania at the January 15 meeting cut is policy rate to 1.25 from 1.50.
Bank Negara employs its policy rate as an overnight deposit rate while Romania allows its overnight deposit rate to free float, for the most part. Since the January policy rate cut, Romania overnight ratesare running from 0.83 to 0.86. Bank Negara's 3 month rate is running right at 1.89 while Romania's 3month rate runs 1.48 on the bid and 1.78 offered or an average of 1.62.
Bank Negara's daily interest rate trading system resembles the vast majority of the central banks of themajor currencies such as the ECB, FED, BOJ, BOE, BOC. Its a dead mover interest rate system as areall the major nation's interest rate systems seen today.
While Romania contains a beautiful interest rate trading system as ROBID and ROBOR or the RomanianInterbank Bid Rate and the Romanian Interbank Offer Rate. Currently 10 banks or credit institutionsdetermine ROBID and ROBOR daily rates.
USD/RON will always outperform USD/MYR as Romania's interest rates trade wide and free while USD/MYR at Bank Negara rates are stuck like most central banks in tiny ranges.
Romania's Inflation rate is running currently at 2.14 and down from 2.24 in November 2020 and 4.04 in December 2019. Bank Negara's Inflation rate for October 2020 reported -1.7 and Core at 0.7.
Correlations
USD/MYR correlates +99% to USD/RON while USD/RON correlates at a perfect -1.0 to EUR/USD.USD/MYR correlates to EUR/USD at -99%. USD/MYR and USD/RON are perfect opposites to EUR/USD.
USD/RON
To move higher, USD/RON must break 4.0480 then 4.0667 and is well supported at 3.9300 and 3.8620.The current trading range is located from 3.9300 to 4.0667 and the 5 year average sits at 4.1060.
Viewed from a 20 year perspective, USD/RON trades in massive ranges and no threats exist to breakranges anytime soon, if ever. USD/RON and the National Bank of Romania are truly excellent as anexchange rate to trade and its interest rate system.
USD/MYR
To move higher. USD/MYR must break 4.0752 to then trade from 4.0752 to 4.1416. Current tradingrange is located from 4.0752 to 3.9428 and 3.8989. The 5 year average is located at 4.1625 and 10 yearat 3.7345. USD/MYR is located in massive trading ranges and is under no threat to break anytime soon.
Weekly Trades
USD/RON
Long 3.9817 and 3.9778 to target 4.0324. Short 4.0324 to target 4.0012.
USD/MYR
Long 4.0231 and 4.0163 to target 4.0638. Short 4.0638 to target 4.0367.
Trading currencies and other financial instruments carries a degree of loss and possible loss of entire investments. Please managed your own risks, stop loss, and margins requirements.
Analysis feed
---
Latest Forex Analysis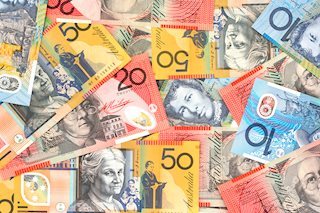 AUD/USD wavers inside the latest triangular formation at Monday's top. Risks remain positive, back the bulls after snapping two-day losing streak.
AUD/USD News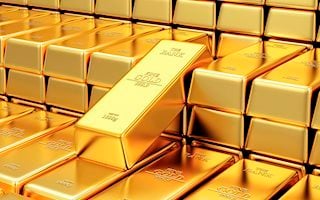 Bears in control, with $1,685 on the cards on a break of $1,703. Significant longs being closed as markets take profit on long gold futures positioning.
Gold news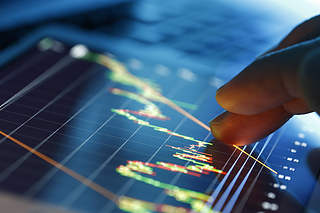 Dogecoin price is on the verge of a significant 25% breakout. The digital asset receives its first update since 2019 due to increase in demand. DOGE was listed on Phemex with up to 20x leverage.
Read more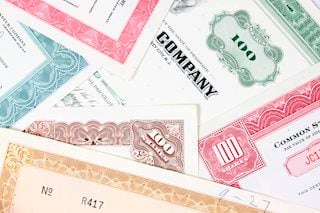 Goldman Sachs Chief US Equity Strategist David Kostin said in his weekly note to clients that inflationary concerns were not a risk to equity valuations.
Read more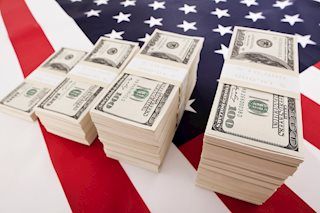 The US Dollar Index (DXY), which tracks the greenback vs. a bundle of its main competitors, navigate the area of 3-week tops just above the 91.00 mark at the beginning of the week.
US Dollar Index News
---