Currency market: GBP/USD, news announcements and interest rate changes
In 2016 with the introduction of the ECB's new revamp to interest rates, market prices separated from news releases and central bank meetings to trade in tiny ranges. it was a planned and forced move after2 years of study to the currency price particularly as Libor was slated for elimination. Central banks drifted inward to understand their interest rate and economic systems in relation to the currency price.
The new way was purposefully instituted to contain and fully control currency prices to small daily rangesas currency prices pre 2016 traded 2 and 300 pips days. This was to much movement for the centralbank's currencies as written by their own words.
Once the new procedures were implemented by the ECB, all central banks followed. Today's result is we have moves but no movement and news releases with moves but no movement.
Pre 2016 news announcements traded to the required pip movement and news releases not inconformity to expected results also traded far and wide to the requesite pip movements. Pre 2016,traders actually earned many pips by trading only news announcements and this manner to trade cutdown on screen time and market watching. Traders earned daily pips in seconds and minutes thenwalked away for the day.
Central banks today inform their economies are great and wonderful or not so good yet the value of their words are worth 20 pips, may be 30 if the price was located in the right location at the time of the announcemnt. Pre 2016, words to a good or tanking economy would've sent currency prices flying 2 and 300 pips easily.
Yields, yield curves and yield spreads were once profitable trade strategies but yield curves changed radically since 2016 by its severe limitations and trade strategies required deep adjustments yet adjustments no longer employed. Yields today are so far away from a market price, its not worth theeffort for trade consideration. The further yields travel along the yield curve then the farther exist reality toa true market price for trade and prediction.
For long term trades and if a trader truly understands what they are doing then a yield trade remains viable and most profitable.
The structure of markets remain the same and can't ever change yet what changed is the range and speed to market prices. Instead of 50 and 70 pip moves for news releases, we have 20. Rather than 200pip days, we have 100 pip weeks. A deep adjustment was required in 2016 to trade strategies and target trading. Without adjustment, traders existed under an old system that no longer exists and may never beseen again.
New market rules and trading procedures can only be accomplished by the ECB as the leading activist central bank on the planet. The recommended read is President Hoover's memoirs to understand the deep deals and trading arrangements central banks strike among themselves. Central banks know the exact methods for higher and lower inflation dating to the 1920's but today they sell us on this multi year effort for 2% that never materializes.
GBP/USD day trade
1.3912, 1.3919, 1.3929, 1.3938, 1.3941, 1.3947, 1.3956, 1.3962, 1.3972, 1.3977.
Vs 1.3991, 1.4001, 1.4009, 1.4018, 1.4027, 1.4036, 1.4045 and 1.4054.
Most vital: 1.3919 and 1.3941 vs 1.4018 and 1.4054.
GBP/USD is at the lows of the day and will trade higher.
Today' s currency prices are trading on odd numbers rather than perfect even numbers. What for example is 37 or 18.5. Is 37, 36 or 38 or 37. This is the imperfect situation to all currency prices today based on the odd number system currently in operation.
Trading currencies and other financial instruments carries a degree of loss and possible loss of entire investments. Please managed your own risks, stop loss, and margins requirements.
Feed news
---
Editors' Picks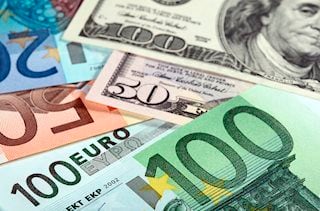 EUR/USD is holding onto its gains above 1.21 after the US reported no change in April's retail sales, below 1% expected. The Control Group plunged by 1.5%. The dollar is falling across the pond. US Consumer Sentiment missed with 82.8, yet inflation expectations surged to 4.6%.
EUR/USD News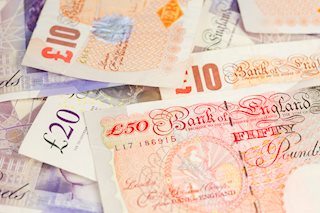 GBP/USD is trading above 1.4050, benefitting from the better market mood. Sterling is shrugging off worries about the spread of new virus variants, which may delay the reopening. US retail sales missed estimates, causing jitters.
GBP/USD News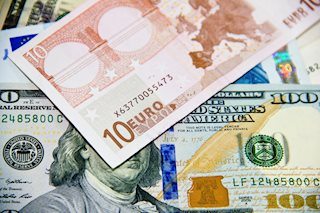 EUR/USD has been extending its gains amid dovish Fed policy and the eurozone's vaccination drive. Eurozone PMIs and Fed meeting minutes are set to move the currency pair. Mid-May's daily chart is pointing to further gains.The FX Poll is showing mild downside pressure.
Read full analysis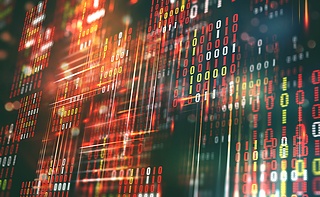 Dogecoin price is at a pivotal point, resulting in a 40% upswing or 30% sell-off. A swift surge beyond $0.522 and a retest of this level confirms a bullish outlook. If DOGE slices through the $0.351, it will put an end to the optimistic narrative.
Read more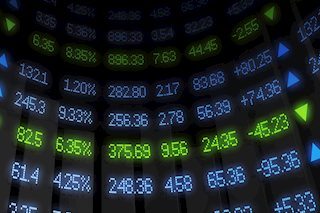 AMC has done it again and in the process is stealing the GameStop crown. Supposedly a movie about the whole GameStop saga is in the works, but if AMC has its way it will be stealing the show. Coming to an AMC theatre near you: "AMC to the moon". AMC closed Thursday at $12.77 for a nice gain of 23.7%, thank you very much.
Read more
---