Currency market: EUR/USD, GBP, AUD and EM's
Wide ranges between most significant averages in currency market prices and most of 28 currency pairs are affected.
Few examples.
AUD/USD 0.7821 vs 0.7498 or 323 Pips. The bottom average is rising, ranges are compressing by the day and a showdown is on the way. AUD either breaks 0.7821 and travels higher or breaks below the lower average to trade 0.7344 then 0.7308 and lower.
EUR/USD. 1.2119 1.2020 and 1.2038 Vs 1.2630. From 1,2119 and 1. 2630 or 511 pips. Main Average line at 1.2038 is rising to offer later support to 1.2119.
USD/CAD 1.2586 Vs 1.2924 and 1.2976 or 390 pips.
GBP/USD 1.3351 and 1.3360 Vs 1.3832. Main line at 1.3351 is rising. Showdown on the way.
GBP/JPY. Larger range 139.25 vs 144.31 and 146.14. Shorter range 139.25 Vs 142.90 or 365 pips. GBP/JPY is oddball pair as levels are fairly stable however bottom 139.25 is sloowly rising. GBP/USD will lead the way.
Currency prices are trading in wide ranges however the ranges are compressing and a big showdown is on the way for all 28 currencies but not anytime soon. This may take many months as main average lines are only rising by like 20 pips per day. Inside the ranges is wide open trading and good trades.
No different for EM. Ranges are extremely wide.
USD/PLN 3.8125 Vs 3.5409 or 2716 pips. Higher must break 3.7434 to target 3.7900's easily.
USD/RON 4.1062 Vs 3.7777 or 3285 pips. USD/RON must break 4.0452 to target 4.1124. In the way is 4.1062. Ron currently trades 4.0085.
USD/MYR is USD/RON's kissing cousin currency pair and ranges from 4.1630 3.7337 or 4293 pips. Extreme ranges for a dead mover currency. USD/MYR must break 4.0853 to mover higher. Currently trades deep oversold 4.0084. RON is clearly the better currency pair.
USD/HUF. Well supported at 284.98 from current highly neutral position at 296.08. Higher, USD/HUF must break 298.37 to target 300.35 easily.
USD/BRL Well supported at 3.8954 from current 5.2994. USD/BRL must break 5.3398 to travel higher to target 5.3736. USD/BRL at 5.2994 sits at farily neutral. Longer to medium term, USD/BRL remains deeply overbought and heading much lower.
Watch Richter scale oversold EUR/GBP. Overall target 0.8996. Supported at the 5 year average at 0.8705. Today looking for 0.8936.
Watch USD/JPY 104,.32 big break for higher. This is a rising line so this break will take effort.
Trading currencies and other financial instruments carries a degree of loss and possible loss of entire investments. Please managed your own risks, stop loss, and margins requirements.
Analysis feed
---
Latest Forex Analysis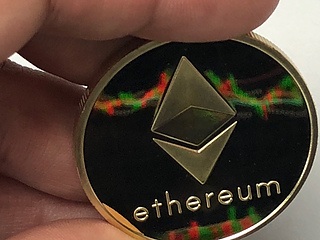 Ethereum has ascended to new yearly highs after breaking the recent peak achieved in January. The flagship altcoin is trading at $1,372 amid the push for gains eyeing $1,400.
Read more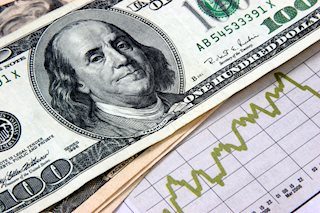 The greenback, when tracked by the US Dollar Index (DXY), appears to have moved into a consolidative range around the 90.70 level following the closing bell in Asian markets.
US Dollar Index News
---