COVID cases continue to surge, sending tech hub Shenzhen into a lockdown
Asia market update: COVID cases continue to surge, sending tech hub Shenzhen into a lockdown, including iPhone maker Foxconn; Glimmers of progress in talks between Ukraine and Russia, as Russia strikes close to Poland
General trend
- Geopolitical instability and inflation worries continue to weigh on markets Monday. Markets also will watch this week's Fed rate decision scheduled for Wednesday.
- Hang Seng under pressure as names also listed in the US continue their Friday decline on delisting concerns. JD.com shares fall to their lowest level since IPO in 2020.
- Major manufacturing hub, Shenzhen, is placed under lockdown and manufacturers like Foxconn are forced to shutter production lines. Tech and casino names weaker on the news.
- Hang Seng falls below 20,000 (1st time since 2016), tech names see double digit declines.
- General dollar strength across the region's majors; USD/JPY testing as high as 117.88.
- Russia attacks ~25km from Poland border, bringing the fight nearly into NATO territory.
- Another Toyota Motor's supplier, Denso, was hacked last week; but operations not impacted.
- Both Russia and Ukraine indicated some progress on talks, which resume Monday morning.
- Russia asked China for military equipment and help.
- China Securities Journal again speculates on a possible rate cut or RRR cut.
Headlines/Economic data
Australia/New Zealand
- ASX 200 opened flat
- (NZ) New Zealand PM Ardern: Reducing fuel excise NZ$0.25/L for 3 months, expects continued volatility in fuel costs; Halving public transit fares.
- (NZ) New Zealand Fin Min Robertson: Will review situation in coming months; Gas Prices expected to continue increasing; Fuel tax reduction to cost NZ$350M in revenues.
- (AU) Australia ACCC releases quarterly report (Through Dec 2021) on Petroleum: Ukraine and OPEC limits have pushed oil to a 8-year high.
- VRT.AU Capvest confirms offer of A$8.25/shr cash.
- (NZ) New Zealand Feb REINZ House Sales Y/Y: -32.8% v -28.6% prior.
- (AU) According to CEO of canned goods co. SPC: Baked beans and tinned spaghetti are among about 100 Australian staple food items that are expected to be hit by price rises of as much as 20%.
- (NZ) ANZ Bank: Fuel Tax cut in New Zealand may bring CPI below 7% during Q2; Core inflation issues still require 50bps hikes.
- (AU) Australia PM Morrison said to have not ruled out cutting gasoline and diesel tax amid higher fuel costs - press.
Japan
-Nikkei 225 opened +0.7%.
- 6902.JP Responded "promptly" to unauthorized access to its networks in Germany on Thursday, operations weren't impacted.
- 7203.JP Toyota China JV plant in Jilin halted due to lockdown in Shenzhen - Nikkei.
Korea
-Kospi opened -0.2%.
- (KR) US and South Korea have seen signs that North Korea could test an ICBM early this week - press.
- (KR) Said that Newly Elected South Korea President Yoon is considering maintaining current PM Kim in current position - Press.
- (KR) South Korea reported more than 300K new covid cases for the 3rd consecutive day.
- (KR) According to survey, Large proportion of South Korea's major firms see rising raw materials costs as the biggest risk to investment this year, cautious on new spending.
China/Hong Kong
-Hang Seng opened -1.7%; Shanghai Composite opened -1.1%.
- 2354.TW Suspends production in Shenzhen; Resumption of Business depends on Govt approval; attempting to mitigate the effects of the lockdown by reassigning production to other sites - press.
- (CN) China Cyberspace Regulator: Wants online gaming, livstreaming, audio and video companies to set up a 'youth mode' for underage individuals access to services - Press.
- (CN) China Sec Journal: China may cut RRR and interest rates during the year to stabilize growth.
- (CN) China places city of Shenzhen (17.5M of residents and tech hub) into a lockdown to last until Mar 20 – press.
- (CN) China PBOC sets Yuan reference rate: 6.3506 v 6.3306 prior.
- (CN) China PBOC Open Market Operation (OMO): Sells CNY10B in 7-day reverse repos v CNY10B prior; Net CNY0B v Net CNY0B prior.
- (CN) Yantian Port (In Shenzhen): All Ops are normal.
- (CN) China said to be increasing annual coal production by as much as it imports each year - press.
- 728.HK Reports prelim FY21 Net +23-25% y/y, Rev +10-12% y/y (Friday after the close).
- (CN) China Feb new yuan loans (CNY): 1.230T V 1.450TE (Friday).
- (CN) China Feb M2 money supply Y/Y: 9.2% V 9.6%E (Friday).
- (CN) China Feb aggregate financing (CNY): 1.19T V 2.200TE (Friday).
Other
- (TW) Fighter jet crashed off Taiwan eastern coast - Taiwan press.
North America
- (RU) Russia prosecutors have warned they may arrest senior management of companies who criticize the govt, could see their assets seized, including trademarks; Said to have warned Mcdonald's, IBM and others- press.
- (US) President Biden and France President Macron spoke on the phone, emphasizing commitment to holding Russia accountable.
Europe
- (RU) Russia Kremlin confirms there has been "substantial progress" on talks with Ukraine, the parties will meet again early Monday, March 14th; Ukraine also positive on talks.
- (RU) Bank of Russia says trading on MOEX will not resume for week of March 14-18.
-VTBR.RU Notes that in the past week saw RUB2.0T placed in China yuan (CNY) traditional savings products which are offering 8% max interest rate – press.
- (UK) London Metal Exchange confirms nickel market will not reopen Monday, March 14th.
- (RU) According to US officials, Russia had asked China for military equipment and other assistance since the start of Ukraine's invasion; Reportedly there were signs that Russia was running out of some kinds of weaponry – FT.
- (RU) Russia prosecutors have warned they may arrest senior management of companies who criticize the govt, could see their assets seized, including trademarks - press.
- (UR) Chechen leader Kadyrov traveled to Ukraine - press.
- (RU) Ukraine Delegation: Talks with Russia to begin early on Mar 14th (Monday).
- (EU) EU Parliament committee to vote on the Markets in Crypto Assets (MiCA) framework, final draft shows possible ban of proof of work consensus mechanism such as BTC and ETH by requiring crypto assets to adhere to the EU's minimum environmental sustainability standards - press.
Levels as of 01:10ET
- Hang Seng -3.4%; Shanghai Composite -1.4%; Kospi -0.6%; Nikkei225 +1.1%; ASX 200 +1.0%.
- Equity Futures: S&P500 +0.6%; Nasdaq100 +0.4%, Dax +1.4%; FTSE100 +0.4%.
- EUR 1.0939-1.0901; JPY 117.88-117.32; AUD 0.7299-0.7245; NZD 0.6815-0.6777.
- Commodity Futures: Gold -0.2% at $1,980/oz; Crude Oil -2.3% at $106.83/brl; Copper -0.5% at $4.58/lb.
All information provided by Trade The News (a product of Trade The News, Inc. "referred to as TTN hereafter") is for informational purposes only. Information provided is not meant as investment advice nor is it a recommendation to Buy or Sell securities. Although information is taken from sources deemed reliable, no guarantees or assurances can be made to the accuracy of any information provided. 1. Information can be inaccurate and/or incomplete 2. Information can be mistakenly re-released or be delayed, 3. Information may be incorrect, misread, misinterpreted or misunderstood 4. Human error is a business risk you are willing to assume 5. Technology can crash or be interrupted without notice 6. Trading decisions are the responsibility of traders, not those providing additional information. Trade The News is not liable (financial and/or non-financial) for any losses that may arise from any information provided by TTN. Trading securities involves a high degree of risk, and financial losses can and do occur on a regular basis and are part of the risk of trading and investing.
---
Follow us on Telegram
Stay updated of all the news
Recommended Content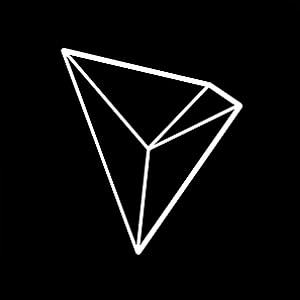 Tron (TRX) and Cardano (ADA) prices are down by more than 5% each as the two altcoins follow in the footsteps of Binance Coin (BNB), which fell 10% after the US Securities and Exchange Commission (SEC) filed a civil complaint against Binance and CEO Changpeng Zhao (CZ).
Read more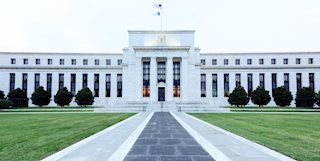 After raising rates by 500 bps since March 2022, the FOMC signaled at the conclusion of its previous meeting on May 3 that the tightening cycle may be coming to an end.
Read more
---