China COVID-19 situation and property sector woes continue to remain in focus
Global developments
Apple's decision to slow spending and hiring next year to cope with a potential downturn has dented risk sentiment overnight.
China COVID situation and property sector woes continue to remain in focus. Several home buyers have stopped making mortgage payments as property developers are not likely to be able to complete housing projects. Government is trying to support the sector to avert a housing led crisis.
Price action across assets
US yields have risen 4-5bps across the curve. 2s10s continues to remain inverted (19bps). Dollar has strengthened overnight against majors. Crude prices have ticked lower after yesterday's rally. Brent is trading at USD 106 per barrel. Gold is hovering around the USD 1710 per ounce mark. S&P500 ended with a cut of 0.8%.
Domestic development
USD/INR
Rupee underperformed yesterday despite broad Dollar weakness. After printing a low of 79.72 early on, USDINR inched up steadily. There were persistent bids from oilers through the session. The Dollar demand continued post RBI fix as well.
1y forward yield ended at 3.12% while 3m ATMF implied vols ended 10bps lower at 5.70%.
USD/INR is likely to trade a 79.85-80.15 range with up side bias.
Bonds and rates
Yield on the benchmark 10y bond ended flat at 7.44%. Government managed to switch Rs 8500crs of securities maturing in 2023,2024 to long tenors. Focus will be on the Rs 12340crs SDL auction today. 5y OIS ended 7bps higher at 6.60%. OIS curve is now extremely flat with 1y at 6.38%.
Equities
Domestic equities began the week on a cheerful note with Nifty rallying 1.4% to end at 16278. The strength was broad based with IT and Metal stocks leading the rally. SGX is indicating an open around 16160 for Nifty.
FX outlook of the day
EUR/USD
The short covering bounce ahead of ECB on Thursday took Euro to 1.02 yesterday. It has however retraced significantly overnight to 1.0130. The pair is expected to trade with a bullish bias in an intraday range of 1.0080-1.0203 levels.
GBP/USD
Pound too had crossed the 1.20 mark but is off 100 pips from yesterday's highs. The pair is expected to trade with a bearish bias in an intraday range of 1.1860-1.2039 levels.
USD/JPY
Yen has been trading a 138-138.50 range and is awaiting triggers from the BoJ policy on Thursday. The pair is expected to trade with a bearish bias in an intraday range of 137.81-138.53 levels.
This report has been prepared by IFA Global. IFA Global shall not be in any way responsible for any loss or damage that may arise to any person from any inadvertent error in the information contained in this report. IFA Global nor any of directors, employees, agents or representatives shall be held liable for any damages whether direct, indirect, special or consequential including lost revenue or lost profits that may arise from or in connection with the use of the information. No liability whatsoever is accepted for any loss arising (whether direct or consequential) from any use of the information contained in this report. This statement, prepared specifically at the addressee(s) request is for information contained in this statement. All market prices, service taxes and other levies are subject to change without notice. Also the value, income, appreciation, returns, yield of any of the securities or any other financial instruments mentioned in this statement are based on current market conditions and as per the last details available with us and subject to change. The levels and bases of, and reliefs from, taxation can change. The securities / units / other instruments mentioned in this report may or may not be live at the time of statement generation. Please note, however, that some data has been derived from sources that we believe to be reliable but is not guaranteed. Please review this information for accuracy as IFA Global cannot be responsible for omitted or misstated data. IFA Global is not liable for any delay in the receipt of this statement. This information is strictly confidential and is being furnished to you solely for your information. This information should not be reproduced or redistributed or passed on directly or indirectly in any form to any other person or published, copied, in whole or in part, for any purpose. This report is not directed or intended for distribution to, or use by, any person or entity who is a citizen or resident of or located in any locality, state, country or other jurisdiction, where such distribution, publication, availability or use would be contrary to law, regulation or which would subject IFA Global to any registration or licensing requirements within such jurisdiction. The information given in this report is as of the date of this report and there can be no assurance that future results or events will be consistent with this information. IFA Global reserves the right to make modifications and alterations to this statement as may be required from time to time. However, IFA Global is under no obligation to update or keep the information current. Nevertheless, IFA Global is committed to providing independent and transparent information to its client and would be happy to provide any information in response to specific client queries. Neither IFA Global nor any of its directors, employees, agents or representatives shall be liable for any damages whether direct, indirect, special or consequential including lost revenue or lost profits that may arise from or in connection with the use of the information. The information provided in these report remains, unless otherwise stated, the copyright of IFA Global. All layout, design, original artwork, concepts and other Intellectual Properties, remains the property and copyright IFA Global and may not be used in any form or for any purpose whatsoever by any party without the express written permission of the copyright holders.
---
Follow us on Telegram
Stay updated of all the news
Recommended Content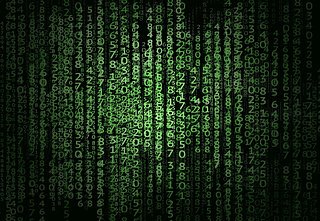 Space ID (ID) price is down 5% in the last 24 hours, succumbing to selling pressure as token holders close their positions to avoid being caught as part of exit liquidity.
Read more

The US economic performance is stronger compared to other economies like the Eurozone, as reflected in the PMIs. On Friday, new preliminary data for September is expected to show a modest improvement in both sectors in the US and the Eurozone.
Read more
---