Can the digital Chinese Yuan destabilize the U.S. Dollar? [Video]
China's rollout of the digital yuan has set the global finance community abuzz. Even with a mobile screenshot leak purporting to show the digital currency, much about its introduction has been shrouded in secrecy and left to speculation— all due to Chinese government's notorious media control. One aspect of the digital yuan that we do know — straight from a top Chinese official — is that it's not designed to rival bitcoin.

Mu Changchun, who heads up the People's Bank of China's digital currency research institute, told the state-run Shanghai Security News, via the South China Morning Post, that "the currency is not for speculation (and) is different to bitcoin or stable tokens, which can be used for speculation or require the support of a basket of currencies."

Chinese banks and companies haven't gone on record to confirm they'll be accepting the digital yuan. In the Morning Post's report, citing a Chinese magazine called Caijing, it was reported that the big four state banks and three state-run telecommunication firms were part of the process.

Is the digital yuan a serious threat to the U.S. digital dollar?

The emerging narrative that the digital yuan is a full-out assault on the dollar as the premier reserve asset of the world is not quite accurate. The timing, however, is interesting and is warranting a response from U.S. banks and federal officials.

For its part, the Federal Reserve appears to have woke up from its slumber and done a complete reversal about introducing a digital dollar. Chairman Jerome Powell only last year indicated the U.S. central bank didn't see any possible "material benefits" in a digital currency. Then, in June he informed Congress that his agency has in fact started working towards just that.

What the Fed is or isn't doing is arbitrary. What isn't arbitrary? U.S. printing more money – $3 trillion, to be exact, this year alone – to offset the U.S. economy's sagging performance brought on by the COVID-19 pandemic. Since another round of stimulus is on the horizon, another round of dollar printing is all but a certainty.

Is that going to debase the dollar, thereby making it worth less? Or will be it worthless?
All statements presented in this website are the exclusive opinions of NOBLE GOLD, INC. and no other party. It must be emphasized that the performance of investments or purchases that have occurred previously may not be taken as predicting future performance or results. Investing in precious metals, including gold coins, gold or silver bars, involve risks, and may not be appropriate for all investors. The value of these items may change depending on various conditions, and may fluctuate, accordingly. NOBLE GOLD, INC. makes no representations or guarantees that metals purchased will appreciate in value. Any decision to buy or sell precious metals must be that of the customer, acting alone, and should be made with caution, on the basis of the customer's own personal investigation and research, and exclusive judgment. By accessing the information presented on this website and utilizing the services of NOBLE GOLD, INC. you hereby agree to be bound by the terms of service and privacy policy of the Company.
Feed news
---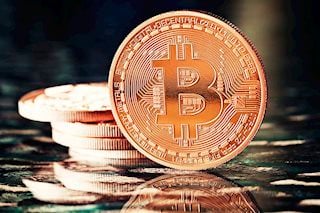 Bitcoin price action has continued to weaken as BTC has dropped below a crucial level of support. The prevailing chart pattern projects another 16% drop for the leading cryptocurrency. The bulls may find it difficult to reverse the period of underperformance as many obstacles may emerge.
Read more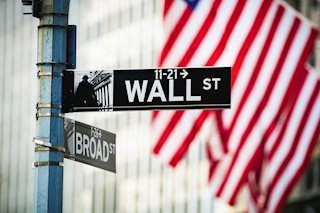 Next week earnings season really gets into gear with some massive releases that will shape the direction of the main US indices for the quarter ahead. US - Russia tensions may increase as negotiations reach a stalemate.
Read more
---