Bitcoin achieves another milestone – Bumble rallies, cannabis stocks fall
After a choppy trading session in New York, bulls had the last word and helped US stocks renew record - which actually has become the routine. I am more worries when there is no record on the session now. Nasdaq closed above 14000 as technology stocks led gains. Disney results beat analyst estimates joining the club of our favorite pandemic-boosted tech stocks that have more to offer.
But trading in European and US futures hint at a flat-to-negative start on Friday.
One other hot stock of the moment is Bumble, which had a great IPO yesterday. The new online dating app which differentiates itself by letting women make the first contact apparently filled a most-needed gap in the industry as investors rushed to the stock as it went public and pushed its value to $70 per share, compared to 50 million shares sold on Wednesday for $43. The rally we saw in Bumble could be backed by two theories. First, it's really a promising business and investors love it. Or, there is a rally in anything that comes up these days and Bumble went public at the right time, a time when investors don't even ask whether a company is worth being bought. They just buy betting on a price surge for anything and everything in the market.
On the political front, it's surprising that news that Joe Biden's and Xi Jinping's first contact didn't worry investors too much. According to Reuters, the phone call between the two leaders lasted about two hours and the conclusion was Biden telling reporters that 'they're going to, if we don't get moving, they are going to eat our lunch,'. These words probably cement the new season of Cold War between the two countries and should further weigh on global growth prospects. And because the Federal Reserve (Fed) is already ultra-supportive, there isn't even a reason to cheer the bad news. This time, the back of the coin is also as bad. Also, a couple of weeks ago Janet Yellen was criticizing China for its abusive conduct. As such, Biden administration sets the tone that the trade war is no where near easing and yes, it could cost the lunch and even the dinner for both parties. The latter remains a risk hanging in air for global equities and should weigh on stock valuations as soon as investors decide to look over their rose glasses to see that the reality is not as rosy.
Bitcoin's journey to sky continues on news that MasterCard and Bank of New York Mellon will now facilitate Bitcoin transactions. Of course, if you buy a Tesla with Bitcoin, it's good to be able to pay with Mastercard.
The latter is great news for cryptocurrencies even though, Bitcoin remains a good alternative investment instrument, which is way too volatile to be spent in exchange of goods or services for now.
Mastercard gained 2.69% as investors greeted the futuristic and bold move, as there is still not a solid legal framework covering the cryptocurrencies.
One last word on the Reddit-induced cannabis stock rally. Yesterday, the cannabis stocks' prices went tumbling from sky highs, even though the market sentiment was not too bad elsewhere. So, the Reddit bubble remained short-lived and again, at the expense of last comers.
But there is a big difference between GameStop and cannabis stocks. Cannabis is an almost $350 billion global industry which grows larger every single day AND a couple of players only. What separates the cannabis frenzy from GameStop is, there actually is potential for a further, substantial and sustainable boom in this industry and the price correction that we see by the end of the Reddit episode should not be a demoralizer but an opportunity. Still it could be too early to jump on the rocket just yet.
This report has been prepared by Swissquote Bank Ltd and is solely been published for informational purposes and is not to be construed as a solicitation or an offer to buy or sell any currency or any other financial instrument. Views expressed in this report may be subject to change without prior notice and may differ or be contrary to opinions expressed by Swissquote Bank Ltd personnel at any given time. Swissquote Bank Ltd is under no obligation to update or keep current the information herein, the report should not be regarded by recipients as a substitute for the exercise of their own judgment.
Feed news
Join Telegram
---
Recommended Content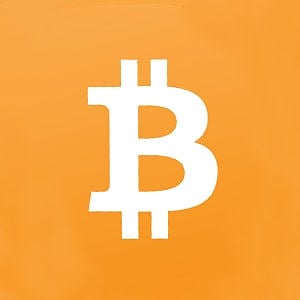 The United States unemployment rate for January came in at 3.4% which is lower than forecast of 3.6%. The NFP data shows that 517,000 jobs were added in January, which is much higher than the expected 185,000.
Read more

Amazon stock fell 5.1% afterhours on Thursday as the premier online retailer missed EPS overall for the quarter ending in December and saw growth in its cloud division drop to 20%.
Read more
---