Another Wacky IPO: Sign of a Top Coming
Simon Black at SovereignMan.com recently put out an interesting expose about WeWork, the co-working (fast becoming co-everything) company, and its astronomically valued IPO. He calls it "the latest sign that absolutely nothing makes sense anymore."
There is clearly a long list of such things at this point. My favorite is the broad chorus of chants – "This is not a bubble!" – when stocks have already exceeded the percent gains and time period of the most recent bubble from 1995-2000, and even the Roaring 20s bubble from 1925-29.
WeWork vs. Regus
But back to WeWork. Black calls it "a real estate company that owns practically zero real estate."
The business model is actually simple. They lease large tracts of commercial real estate long term and then sublease those tracts to smaller businesses shorter term. No problem with that…
Except that there is another company doing the exact same thing that is highly profitable at $350 million for the first half of 2019. WeWork lost $1 billion in the same six-month period. Regus (OTCMKTS: IWGFF) has 60 million sq. ft. and growing, while WeWork only has 10 million.
But here's what's insane: While Regus is valued at just under $5 billion, this money-sucking startup will be valued at $50 billion – 10 times that of their competitor!
What's the Difference?
Black sees the secret difference as being that WeWork's founder was able to convince investors that this is a technology company, not a mere lessor of office space. But there is nothing about its "technology" in the offering and promotion. Where's the R&D budget? Or is the money just going to B.S. marketing?
The ultimate marketing catch phrase for the company is its mission "to elevate the world's consciousness." They are, of course, "creating community" for people and small businesses. I heard a cryptocurrency expert say the same thing for its ultimate mission.
That's what happens in a bubble. More and more people invest simply because stocks or whatever are going up at a high rate. The fundamentals don't matter. Profits don't matter.
Most dot-coms had little sales and no profits. Larger ones that did like AOL got up to 400 times earnings per share. No larger company could grow fast enough, long enough to remotely fulfill such valuations.
This makes Snapchat look down to earth!
Just as I was finishing writing this article, the co-founder and CEO suddenly started talking about dropping the valuation from the original $65 billion down to as low as $20 trillion – or even postponing it. So, reality is already hitting for this overblown IPO. It comes next for the over-amped tech stocks and FAANGS!
My rough forecast: The tech-laden Nasdaq makes a final rally to as high as 10,000 by early 2020, then collapses to around 1,100 by late 2022 or so. Just like happened in the crash of 2000-02, only worse this time.
Since this is the final bubble, its crash should be more like 1929-32.
Then you can buy this B.S. company and help it elevate consciousness, if it still exists.
The content of our articles is based on what we've learned as financial journalists. We do not offer personalized investment advice: you should not base investment decisions solely on what you read here. It's your money and your responsibility. Our track record is based on hypothetical results and may not reflect the same results as actual trades. Likewise, past performance is no guarantee of future returns. Certain investments such as futures, options, and currency trading carry large potential rewards but also large potential risk. Don't trade in these markets with money you can't afford to lose. Delray Publishing LLC expressly forbids its writers from having a financial interest in their own securities or commodities recommendations to readers.
Analysis feed
---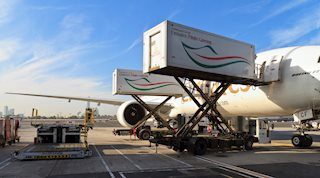 Markets are cautious regarding the US-Sino partial trade deal. The world's largest economy agreed on a "hand-shake" agreement which is yet to be written. It includes a Chinese commitment to buy agrifoods.
Read more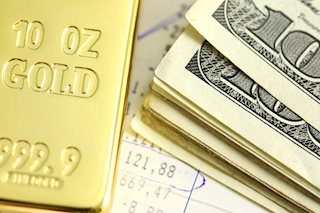 With the US and China near to end the two-year-old trade tussle, Gold bears give little importance to doubts over soft Brexit and tension surrounding Syria while flashing $1,484.70 as a quote during Monday's Asian session.
Gold News
---