Another Surge in CPI Medical Care Costs
The cost of medical care services jumped 0.9% in August and is up 4.3% from a year ago.
The Consumer Price Index for All Urban Consumers (CPI-U) increased 0.1 percent in August on a seasonally adjusted basis after rising 0.3 percent in July, the U.S. Bureau of Labor Statistics reported today.
Over the last 12 months, the all items index increased 1.7 percent before seasonal adjustment. Increases in the indexes for shelter and medical care were the major factors in the seasonally adjusted all items monthly increase, outweighing a decline in the energy index.
The energy index fell 1.9 percent in August as the gasoline index declined 3.5 percent. The food index was unchanged for the third month in a row.
The index for all items less food and energy rose 0.3 percent in August, the same increase as in June and July. Along with the indexes for medical care and shelter, the indexes for recreation, used cars and trucks, and airline fares were among the indexes that increased in August. The indexes for new vehicles and household furnishings and operations declined over the month.
The all items index increased 1.7 percent for the 12 months ending August; the 12-month increase has remained in the range of 1.5 to 2.0 percent since the period ending December 2018. The index for all items less food and energy rose 2.4 percent over the last 12 months, its largest 12-month increase since July 2018. The food index rose 1.7 percent over the last year while the energy index declined 4.4 percent.
CPI Month-Over-Month and Year-Over-Year
Falling Energy Costs Keep CPI Tame
Classic Late-Stage Inflation?
"I understand all the negative-bond chatter today because of the additional pop in the core CPI. Let me remind you that this is classic late cycle. More often than not, core inflation peaks just as the recession starts or after it has already begun."
I disagree with Rosie's assessment. If there was an energy surge I would be more inclined to accept his view. That's not at all what's happening.
Continued Surge in Medical Care Services
Hmm.
Somehow that looks like early-stage inflation, mid-stage inflation, and late-stage inflation.
Continuous Understated Medical Inflation
Medical care has continuous and understated inflation.
Understated?
You bet. Dramatically understated in fact.
Ask any of those buying their own medical insurance how much their costs have risen. It's likely to be in the 50% to 200% range, not 4.3%.
The BLS averages that all in. The BLS also averages in the price of Medicare. But how much is the government paying doctors and hospitals?
How much costs are companies eating when they offer coverage?
Those are the real costs. The BLS just looks at the costs to the average individual, ignoring all the rest of the true costs.
Reported medical cares costs have soared even despite these huge distortions (lies if you prefer).
Role of Government
Eventually, the price of everything government touches soars out of control.
Consumers Not Struggling
Assuming one ignores rising credit card usage, increasing debt, bankruptcies, suicides, and the 68% of millennials who regret not buying a home ....
then consumers are not struggling
Sure, if you ignore a whole bunch of things including bankruptcies, suicides, and rising credit card debt, consumers are OK.
Head-Scratching Logic
39% don't have $400 for emergency expenses.
They would borrow it from friends or family, or charge it, keeping the $400 in the bank.
Supposedly, that makes the 39% figure "misleading"
WTF kind of logic is this?
Finally, here's one on the American Dream: 68% of Millennial Homeowners Regret Buying a Home
Consumer stress?
You bet.
This material is based upon information that Sitka Pacific Capital Management considers reliable and endeavors to keep current, Sitka Pacific Capital Management does not assure that this material is accurate, current or complete, and it should not be relied upon as such.
Analysis feed
---
Latest Forex Analysis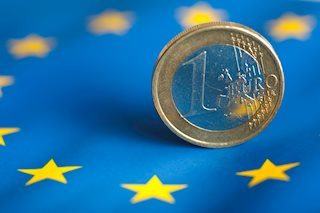 The EUR/USD pair settled at its lowest for this 2020 after the European Central Bank announced a strategic review on inflation policy. Chinese coronavirus spreading abroad.
EUR/USD News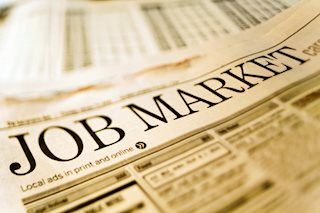 The Aussie remains on the back-foot as the economy lost full-time jobs in December, while risk-aversion adds to the bearish case. Speculation mounts on an RBA rate cut next February.
AUD/USD News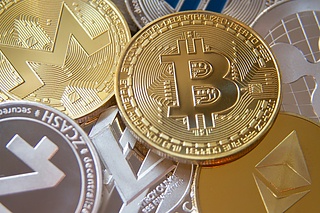 BTC/USD is currently trading at $8,400 (-3.40%) in the afternoon in U.S. hours, as markets bears break critical $8500 price mark, allowing for a wave of further downside pressure.
Read more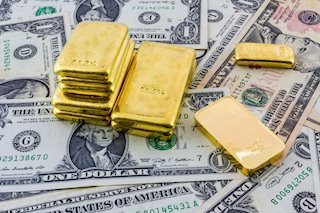 XAU/USD is trading in a bull trend above its main daily simple moving averages (SMAs). After rejecting the 1600 figure earlier in January, the metal has been consolidating near the $1560 per troy ounce.
Gold News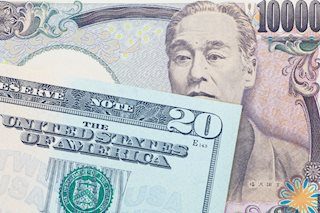 USD/JPY has tumbled to print fresh lows since failing on the 110 handle, scoring 109.26 and meeting the 200-moving average on the four-hour chart.
USD/JPY News
---