Blockchain Evolutioning in Football, Crypto Hype Around Fan Token Offering
In recent years, it has become quite clear that the sports industry provides pretty fertile ground for blockchain technology mass adoption. And what sport would be the best to start the crypto revolution with if not the one undoubtedly considered as the most popular in the world?
The World Atlas 2018 survey showed that football (or soccer as it is known in the USA) won the hearts of 4 billion people which is more than half of the global population. Since then the situation has barely changed, and football still holds great potential for crypto enthusiasts to create their widespread businesses. Trying to find the most innovative means to interact with their fan communities and sponsors, football clubs now feel less anxious entering into partnerships with blockchain platforms while football "big names" are more often a focus of crypto marketers' attention.
How blockchain sneaked into football
The pioneer of implanting cryptocurrency within the football system was GKS Katowice based in Poland. In 2014 the club announced Bitcoin to be accepted as a payment method for tickets and merchandise. This tendency has been developing way too fast with such football clubs like Benfica to support it through cooperation with the crypto payment platform UTRUST. As a result, the UEFA has deployed a mobile blockchain-based app to sell tickets for the 2018 UEFA Europa League final. Moreover, the organization recently announced its partnership with AlphaWallet which will enable the public to buy EURO 2020 VIP tickets tokenized via Ethereum blockchain.
What comes next is far more interesting. In the beginning of 2018 Turkish club Harunustaspor broke into history as the first team to purchase a player using crypto. Omar Faruk Kiroglu was estimated at 0.0524 BTC (which was approximately €450) and 2.500 Turkish Lira as part of the deal. But if you think that the matter was limited to this, then there is some more surprising news. How about purchasing the whole team? That's what the Argentinian-born fintech entrepreneur Victor Pablo Dana thought of when deciding to buy Italian Serie C football club Rimini FC 1912. His Gibraltar-based firm Quantocoin made the purchase in its own cryptocurrency of the same name, which, by the way, is used to pay salaries to players of Gibraltar United - a football club participating in the British Overseas Territory's Premier League.
The initiative of buying footballers for BTC was also a big deal for seven Premier League clubs (Tottenham Hotspur, Leicester City, Newcastle United, Southampton, Cardiff City, Brighton and Crystal Palace), which agreed to set up digital wallets with an online crypto trading platform eToro and signed up to host its advertising campaign.
Actually, British football ecosystem seems to be the most blockchain-friendly. Except for the aforementioned teams, the sponsorships from crypto businesses were accepted by Arsenal, Watford and Wolverhampton Wanderers. Manchester City has launched a series of blockchain "collectibles" that is a kind of crypto Tamagotchi. The crypto platform AllSports which strives 'to fill the blank of blockchain application in sports' made the best out of their promo by involving Eden Hazard, who used to be Chelsea F.C. superstar, together with Sergio Agüero. Even when the clubs are not financially strong, like Newcastle United of Cardiff City, they seek for the most effective decisions in launching ICOs.
Tokenizing football businesses
What comes to investing into cryptocurrencies, Premier League also has its owen heroes. Yes, you read this correctly as it refers to Michael Owen, an ex-striker of England national team. Apart from having his self-titled token OWN, he belongs to the board of major advisors for the Singaporean project called Global Crypto Offering Exchange (GCOX).
Along with Owen, two more footballers of Latin American origin intended to tokenize people. James Rodriguez, now playing as a winger for Real Madrid, partnered with SelfSell platform to launch his personal token JR10. Brazilian legend Ronaldinho, enabled to create his token Ronaldinho Soccer Coin by crypto platform NEO with the help of Maltese company World Soccer Coin, successfully runs his Planet RSC project, aimed to establish Ronaldinho academy, develop a soccer betting stadium platform as well as hold amateur and global league matchers all over the world.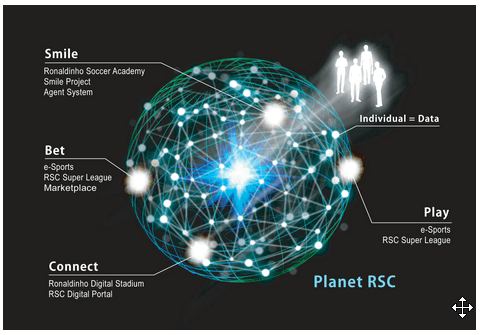 Source: soccercoin.eu
And a huge step towards merging two ambitious industries is represented by the process called Fan Token Offering (FTO), which significance lies in acquiring Fan Tokens. Unlike Security Tokens expected to make a profit and Utility Tokens used as a type of discount or premium access to the services, Fan Tokens offer football lovers special voting options and unique membership privileges, like entering the inner circle of fans and taking part in fan-led decisions via a Chiliz's mobile voting platform Sosios.com. The more tokens you have, the higher is your chance to gain the most beneficial VIP rewards through the constant voting. Football clubs actively join this revolutional fan engagement strategy in order to keep raising their fan communities. The first teams to announce their collaboration with Socios at the beginning of 2019 were Paris Saint-Germain (PSG) and Juventus. Throughout the year, Atlético De Madrid, Galatasaray, AS Roma and West Ham have implemented FTO, inspired by the example of French and Italian grands.
The latest to jump into this Chiliz FTO express was FC Barcelona with its serious intention to empower the club's "over 300 million" fan base. The agreement between the team and the biggest blockchain platform for sports and entertainment was revealed on February 13th. No wonder, that the Spanish Blaugrana followed the path led by their most valued player Lionel Messi, being an ambassador for the Sirin Labs world's first blockchain smartphone called Finney, and title sponsor Rakuten, heavily investing in blockchain.
Chiliz as the basis for FTO operations
The plan here is to receive Fan Tokens, some for free (through the Socios's augmented reality feature Token Hunt), others bought using the platform's own cryptocurrency, Chiliz.
Chiliz ($CHZ), owned by Malta-based Mediarex Group, belongs to the group of ERC20 utility tokens on the Ethereum blockchain and performs as a fuel for the Chiliz and Socious.com proper functioning. This digital currency was launched as soon as the project has raised over $65 million through the private placement in June 2018. Such leading cryptocurrency exchanges and funds in Asia, as Binance, OK Blockchain Capital and Ceyuan Ventures invested directly in Chiliz. Based on Proof-of-Authority consensus mechanism, CHZ requires less transaction confirmation time and is proved to be completely transparent, bug-free and hacker-resistant.
Due to the fact that more and more football clubs are giving their fans exciting voting rights, the demand for CHZ is increasing. According to CoinMarketCap, on a day Barcelona signed the deal with Chiliz, the token's 24h trading volume was more than $41 million dollars which is approximately 81 times the size of July's 2019 data when Chiliz was listed on the website for the first time.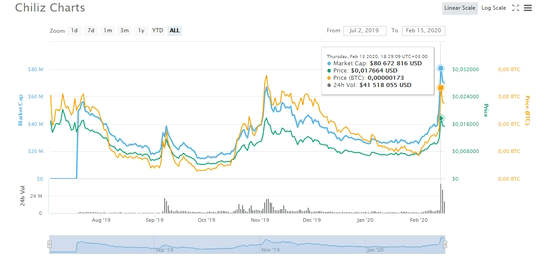 Source: coinmarketcap.com
As Chiliz authorities claim, they prioritize $CHZ listings on strategic partner exchanges. Thus, Binance is the most active to trade this token paired with BTC, USDT and BNB. Chiliz also recommends using Binance DEX, BitMax and KuCoin. In case you seek for CHZ/ETH trading pair, Bilaxy exchange comes to help, but if the liquidity is a key point for your normal trading experience, don't forget that HitBTC is an absolute leader on this indicator. Furthermore, $CHZ is available to buy on the Socios's mobile app, so you could change it to Fan Tokens at the same place.
Fan Token Offering seems to be an original way to give football teams a direct way to both engage and monetise their fans. This technology is really aimed to cross all the international boundaries, as the fan communities concentrated around world-famous football clubs are bigger than some countries' total populations. Considering the facts that all the Binance's proteges are still high and football is number one sport worldwide, it can be suggested that Chiliz will finally gain its popularity and open up more space for blockchain to create a whole new football economy.
TradeSanta is not a registered broker-dealer or an investment advisor. You must trade and take sole responsibility to evaluate all information provided by this website and use it at your own risk.
Cryptos feed
Join Telegram
---
Recommended Content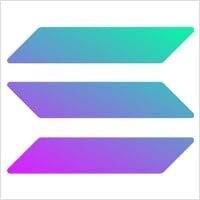 Solana (SOL) price action is set to close out the week with a mere 7% gain depending on where it ends Friday evening after the US closing bell. Overall it has been a good trading week from a fundamental perspective and technicals in a supporting role.
More Solana News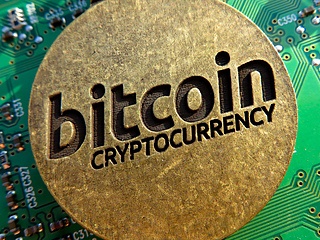 Bitcoin price shows an interesting setup that could reveal its next move. On closer inspection, its technicals support a bearish outlook for the leading crypto.
Read full analysis