What to Worry about Today: The end-point of US trade war with China?
Outlook:
Divergence in monetary policy was a key factor in the dollar's resurgence and we have plenty of evidence of it again now, ahead of the ECB policy meeting tomorrow and the Fed's next policy meeting on Sept 26.
The CME FedWatch tool late yesterday showed a 79% consensus the Fed will do both rate hikes this year. It was 59.7% only a month ago.
Meanwhile, Bloomberg reports unnamed ECB officials saying the forecasts due out tomorrow will pare back expectations for both growth and inflation. Recent data on output, exports and growth seem to back up this view, based in part on declining global demand inspired by the US trade war.
If the US is surging ahead—and it is, viz the JOLTS report yesterday—you'd think the benchmark 10-year yield would have surpassed 3% by now. But all summer, the yield has touched 3% only a couple of times and then retreated. The big question is why it's not hitting 3% and more, especially with inflation at nearly 3% itself. That means the real return is basically zero.
This is abnormal. Something else is happening to hold yields down. It's most likely a combination of factors, including inflation expectations (vs. the current rate), yield-seekers from abroad who are over-saving (the Greenspan conundrum), and an additional flight to safety from all sorts of parties and motivations, including money formerly invested in emerging markets and at some point, money previously invested in the US stock market. This can go on for quite a long time, too. But note that talk of an inverted yield curve is fading away. It will be back, but not for another few months. Real data lags forecasters' imagination.
In addition, growth may be surging now but the outlook is for a slowdown. Yesterday the Atlanta Fed lowered its Q3 forecast from 4.4% to 3.8%. Notice that the BlueChip consensus is flat at just over 3%.
All the same, the dollar will continue to be preferred, mismatched yields notwithstanding.
Political Tidbit: Bob Woodward is all over TV touting his book "Fear" on chaotic conditions at the White House. One section pertains to Trump believing the WTO is worthless because the US always loses its cases. The staff corrected him, saying the US wins 86.7% of its cases. But Trump refused to verify that data and said he will stick to his original opinion. Woodward's point—Trump does not learn even when hard facts are put in front of him.
It's part of Trump's overall disregard for Truth. This is starting to reach the public's notice (finally). A majority of about 60% now say Trump is not truthful. The latest CNN poll shows only 36% approve of his performance.
---
This is an excerpt from "The Rockefeller Morning Briefing," which is far larger (about 10 pages). The Briefing has been published every day for over 25 years and represents experienced analysis and insight. The report offers deep background and is not intended to guide FX trading. Rockefeller produces other reports (in spot and futures) for trading purposes. To see the full report and the traders' advisories, sign up for a free trial now!
This morning FX briefing is an information service, not a trading system. All trade recommendations are included in the afternoon report.
Analysis feed
---
Latest Forex Analysis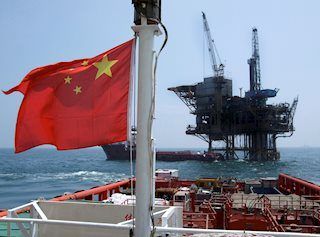 There were no surprises in China's GDP figures as the government portrays an economy slipping steadily lower giving little promise of improvement or support for the waning global expansion.
Read more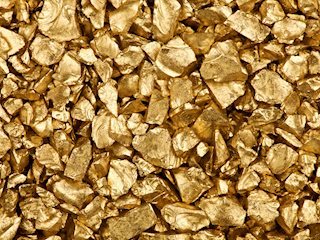 After dropping to a daily low of $1,485, the XAU/USD pair staged a modest rebound during the American trading hours and turned flat on the day near $1,492.
Gold News
---