Weekly Trades: USD/CAD, CAD/JPY, CAD/CHF
GBP/JPY will lead JPY cross pairs lower this week. CAD/JPY begins the week overbought while USD/CAD launches from oversold. USD/CAD closed last week at 1.3096 and oversold while this week at the 1.3056 close remains oversold. Included this week is overbought CAD/CHF.
CHF cross pairs arranged as Other Pair/CHF has been running wide ranging to dead week after week. This week is dead ranger. A currency price is dead weekly due to either allow a currency pair within its orbot to perform its necessary porice function or a problem is located within correlations.
CAD/CHF Vs CAD/JPY correlates -25% and +49% to USD/CAD while USD/CAD correlates minus 96% to USD/CAD.
CAD/CHF contains a severe problem to USD/CAD as the correlation should run deeply negative because CAD/CHF is the complete opposite pair to USD/CAD as much as GBP/USD is the total opposite to USD/CAD.
The positive correlation from USD/CAD informs CAD/CHF price runs 50% of USD/CAD. But correct to alignment is CAD/CHF should contain a positive correlation to CAD/JPY and deeply negative to USD/CAD. The CAD universe however is vastly different to its counterparts.
AUD/CHF, NZD/CHF, GBP/CHF and EUR/CHF are bottom pairs with a lower exchange rate price in relation to AUD/USD, NZD/CHF, GBP/USD and EUR/USD. The Other Pair/CHF purpose is to contain the price to non USD pairs so all don't trade wildly or theoretically to zero. A non USD pair such as EUR/USD doesn't have ability to cross below Other Pair/CHF. Insatead the price adjusts up or down in relation to non USD pairs.
Overall, USD/CHF and CHF cross pairs as Other Pair /CHF are deeply oversold short, medium and long term. CAD/CHF and AUD/CHF contain the best long term trades for longs.
Deeply oversold CAD/CHF informs USD/CAD potential to trade miles lower is tremendous. USD/CAD averages over time have been dropping however slowly. USD/CAD currently trades between its 5 and 10 year averages from 1.3190 to 1.1893 against most vital averages at 1.2998, 1.2578 and 1.2382. CAD/JPY and CAD/CHF alternatively contain potential to trade miles higher.
USD/CAD
Long 1.3004 and 1.2991 to target 1.3262.
Long above 1.3316 to target 1.3506.
Short 1.3506 to target 1.3370.
Short 1.3262 to target 1.3119.
CAD/JPY
Short 81.37 and 81.58 to target 80.29
Short below 80.07 to target 79.22
Long 79.22 to target 79.86.
Short 80.29 to target 80.74.
CAD/CHF
Short 0.7016 and 0.7038 to target 0.6961.
Short 0.6950 to target 0.6894.
Long 0.6894 to target 0.6939.
Long 0.6961 to target 0.7004.
Trading currencies and other financial instruments carries a degree of loss and possible loss of entire investments. Please managed your own risks, stop loss, and margins requirements.
Feed news
---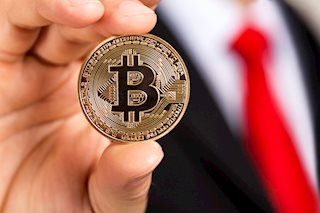 BTC streaks towards imposing resistance between $41,581/$44,622. ETH rebounds from symmetrical triangle's lower trend line. XRP has notably decoupled from BTC, no meaningful direction since the June 8 low.
Read more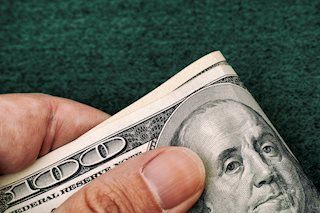 The Dollar's initial weaker reaction to Thursday's May inflation report, (it continued to rise to 5% annually from the 4.2% seen in April and the CORE reading at 3.8% was close to a 30-year high), which sent the USDIndex to test the week's low zone at 89.90, was short – lived
Read more
---