Weekly Column: This is not the time to give up
Review and preview
U.S. job growth unexpectedly accelerated in July, defying fears of a slowdown in hiring even as the labor market confronts the twin threats of scorching-hot inflation and rising interest rates. Employers added 528,000 jobs in July, the Labor Department said in its monthly payroll report released Friday, blowing past the 250,000 jobs forecast by Refinitiv economists. The unemployment rate, meanwhile, edged down to 3.5%, the lowest level since the COVID-19 pandemic began more than two years ago. The U.S. has now replaced all of the jobs that were lost during the pandemic. – Megan Henney, "U.S. Economy Adds 528,000 Jobs in July, Blowing Past Expectations." August 5, 2022.
In the week that witnessed the extremely rare conjunction of Mars, Uranus, and the Lunar North Node in Taurus on August 1 and our geocosmic critical reversal date of August 4, many financial markets exhibited interesting performances.
In Asia and the Pacific Rim, the Australian ASX, Indian NIFTY, and Japanese Nikkei indices all made new multi-month highs right on our August 4 critical reversal date. However, in Hong Kong and China, it was just the opposite and on August 2, the Hang Seng dropped to its lowest level since May 12th and the Shanghai Composite fell to its lowest price since May 31 two days later on August 4.
In Europe, each of the four indices we track made their new cycle highs also on the August 4 CRD (geocosmic critical reversal date).
In the Americas, the pattern was similar with new cycle highs last week. The Dow Jones Industrial Average topped out right on the August 1 conjunction. The S&P topped out on August 3, and the NASDAQ on August 4. In Brazil, the Bovespa rallied all week for its new cycle high on Friday.
The question now is whether these rallies can continue and actually breakout of major resistance, which oftentimes happens when Uranus is highlighted, or if they will instead reverse sharply lower next week, which is also a frequent pattern when Uranus is highlighted. With Uranus, you can never be certain which it will be, but the study of cycles and their patterns helps greatly in that judgment. A prime example is in the Japanese Nikkei index, where the yearly highs form a double top at 28,338 and 28,389 on March 25 and June 9. Last week's high was very close at 28,190.
Precious metals also put in a most interesting week with a sudden reversal also on the August 4 geocosmic CRD. Gold soared to a high of 1812, up sharply from its recent low of 1678 on July 21. Silver rallied to a new multi-week high of 20.51 on August 1. On July 14, it was testing 18.00. However, both fell hard immediately after Friday's employment reports were released. Crude Oil was another important market as it fell to a low of 87.01 on Friday, its lowest price in six months.
Short-term geocosmics and longer-term thoughts
Most important, there is a political tradition in democracy that consists of these words: "That's asking too much." Don't ask people for more than they can give. Don't go too far, don't lose by asking for a sweeping decision when people will be willing to go step by step. Ask for as much as they can give, pull them toward your vision, but don't be afraid of going slow and steady, be afraid of overloading the grid. That's part of what happened in Kansas: They were asked to take a step they thought extreme, and they don't like extreme. – Peggy Noonan, "What Pro-Lifers Should Learn from Kansas," Wall Street Journal, Aug 5-6, 2022.
The second diagram is impressive (Note: see page 151 of Planetary Cycles Mundane Astrology for diagram) with the great swing of the pendulum from the lowest to the highest point between 2018 in the peak of 2026, where here, conversely, there is a harmonic Saturn-Neptune conjunction at the central point of an encouraging double sextile to Uranus and Pluto which are trine to each other. It will probably be a change for the better when the headlines will be more agreeable and the civilization of our new mini Great Year, at last, becomes adult." Andre Barbault, "Planetary Cycles Mundane Astrology," The Astrological Association CIO, French Edition 2014/English edition 2016).
As powerful as last week's geocosmic signatures were, next week's lineup is every bit as intense.
It starts this weekend with Mars square Saturn, the second part of the Mars translation to the Saturn/Uranus square. With Mars in this relationship pertaining to aggression and possibly military rhetoric and combativeness, we note the conflict that arose last week caused by House Speaker Nancy Pelosi's decision to meet with leaders of Taiwan, despite the request not to do so by the Chinese government, with a warning that "those who play with fire will often get burnt." That's about as Martian a statement as one could imagine! If indeed there is to be a serious consequence associated with this event, it might be known before the end of this month, and possibly as early as next week, August 11-14, when the Sun will make a T-square with Saturn and Uranus. Even the week after that is fraught with the potential for aggressive actions or reactions when heliocentric Mercury enters Sagittarius, August 16-29, a time when Gold and Silver often exhibit strong price moves. If you think international tensions might be subsiding and the financial markets might be stabilizing, think again. Geocosmic signatures suggest otherwise.
Nevertheless, the next two months may be the climax of the socio-political tensions experienced over the past two years. Saturn will soon begin departing from its two-year (2021-2022) waning square to Uranus and will not return for the next 45 years. This is very potent cosmic symbolism of extremism that has been dominating the global narrative. Saturn moving away from this hard aspect to Uranus could coincide with "freeing up" the Jupiter/Saturn waxing cycle we have referenced frequently in this column, enabling the collective to move forward in its more natural cycle of moderation leading to growth and success. The middle path, the path of moderation, always seems to lead to prosperity during this phase as discussed before. It is interesting to note that this week's column by Peggy Noonan in the Wall Street Journal, quoted above, is also highlighting the importance of this movement from extremism back to moderation.
She is not alone, nor are we. Even before us, French mundane astrologer Andre Barbault also forecasted a similar social transition to take place by 2026 when Saturn conjoins Neptune, and both form a favorable sextile to Uranus and Pluto. In prior columns, we have referred to the cosmic alignment – when Uranus enters Gemini in trine to Pluto in Aquarius – as the next great renaissance period. I know the path of least resistance is to just give in and believe the world is doomed and the future will be bleak. Many believe this today, and for a good reason. There is war, inflation, political divisiveness, and the continued downgrading of future economic growth. Plus, we know that doom sells. The most followed commentators today and always are those who sell doom, gloom, and grievances.
But the message from the heavens is a little more hopeful about the not too-far-distant future. Yes, there is still a downturn likely into the 18-year cycle trough due sometime this decade. But once the 18-year cycle bottoms, history tells us that stock indices tend appreciate at least 225% and sometimes more than 700% in the following 9-20 years.
This is not the time to give up and give in to the media's narrative of anxiety and hopelessness. The war will end and the economies of the world will rebound once we pass this cyclical phase. This is the time to build up your cash position (2022-2026) and be prepared to enter the markets at greatly discounted prices in time to benefit from the onset of a new renaissance – a revolution in the nature and quality of our communications – that is subtly starting to build its foundation. It will be evident once we end this period of political and military conflicts. These conflicts serve a valuable purpose. They imprint upon us just how important human life is, how resilient human creativity can be to find solutions to long-standing problems, and how much more these qualities will be valued once we pass this regression into a Neanderthal-like period. With all these planets now in Taurus, the message is "hold on." That's Taurus. Holding on.
Disclaimer and statement of purpose: The purpose of this column is not to predict the future movement of various financial markets. However, that is the purpose of the MMA (Merriman Market Analyst) subscription services. This column is not a subscription service. It is a free service, except in those cases where a fee may be assessed to cover the cost of translating this column from English into a non-English language. This weekly report is written with the intent to educate the reader on the relationship between astrological factors and collective human activities as they are happening. In this regard, this report will oftentimes report what happened in various stock and financial markets throughout the world in the past week, and discuss that movement in light of the geocosmic signatures that were in effect. It will then identify the geocosmic factors that will be in effect in the next week, or even month, or even years, and the author's understanding of how these signatures will likely affect human activity in the times to come. The author (Merriman) will do this from a perspective of a cycles' analyst looking at the military, political, economic, and even financial markets of the world. It is possible that some forecasts will be made based on these factors. However, the primary goal is to both educate and alert the reader as to the psychological climate we are in, from an astrological perspective. The hope is that it will help the reader understand the psychological dynamics that underlie (or coincide with) the news events and hence financial markets of the day. No guarantee as to the accuracy of this report is being made here. Any decisions in financial markets are solely the responsibility of the reader, and neither the author nor the publishers assume any responsibility at all for those individual decisions. Reader should understand that futures and options trading are considered high risk.
Feed news
Join Telegram
---
Recommended Content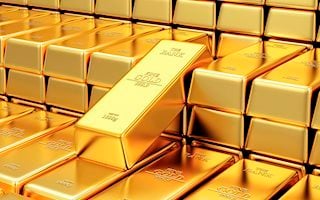 Gold price has recovered the major portion of losses recorded in the Tokyo session. The precious metal declined sharply to near $1630.00 but recovered firmly and is indicating a formation of buying tail, which indicates a strong resoponsive buying structure.
Gold News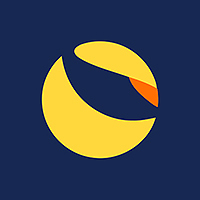 LUNA Classic price reveals a bearish outlook that could unfold over the course of this week. A minor run-up seems plausible, but it is just a move to squeeze the bulls. Therefore, market participants should be ready for a quick reversal.
Read more
---