Wall Street Next Week: Financial astrology for the successful investor & trade
1. Market risk is HIGHLY elevated this August:
In August, the question will no longer be: "How high is UP?" but will become "how low and for how long?"
MARKERS: DJ 26,377 SPX 3271 NAS 10745
While buying on dips may still work at times for day traders, it will NO LONGER automatically be profitable for position traders i.e. August is here now.
Going forward, economic activity caused by the pandemic will bottom out in the Third-Quarter GDP.
This recovery, however, will be uneven & while a faster recovery than in the past, it will NOT a super charged V.
We see a U [or "skinny U"] US economic recovery but stock markets NOT V, L or U but W.
Q4 US GDP will highly depend on US election outcome.
RECOMMENDATION: 100% Protection until September.
First Trading Targets V1.4: SPX 3069 NASDAQ 10,058
OUR VIEWS:
We have a short bias given elevated market risk now until late Summer.
POST SUMMER INVESTMENTS SHOULD BE TARGETED FOR A POST COVID-19 WORLD:
for a "Recovery" rather than "Quarantine" portfolio.
TRADERS SHOULD DAY TRADE OR HAVE VERY DEEP POCKETS;
After hard rallies or market drops, it is smart to book profits.
Watch +/- DJIA 26,500 NAS [10,400-10800]
INVESTORS REQUIRE A LONGER TERM HORIZON THAN NORMAL.
We are no longer accumulating but selling stay-at-home stocks that have been winners from this crisis.
We will be planning a different strategy for the post November US Presidential Election.
Conservative investors may prefer Water Utilities, TIPs or high quality corporate bonds and dividend-paying stocks.
AT THE RIGHT PRICE, AND RIGHT TIME FRAME, THE COVID CRISIS REPRESENTS DANGER & OPPORTUNITY.
Commodity Trading:
Gold + Fall Astro, ++ Astro Nov/Dec Rebuy late Summer Current Trading Range $1800-2200
Silver Astro is generally positive $20 Support (& FV). $22 Pivot R1 25 R2 30
Copper 2.80 SUPPORT 3 RESISTANCE
TRADING: Our approach is to enter early and exit early, medium risk with lots of profit none-the-less.
We have a short basis for August: SPX RISK 3300-3350 SPX REWARD 2900-2850-
Trading Shorts July 31: DJ 26,377 SPX 3271 NAS 10745
First Trading Target V1.4: SPX 3069 NASDAQ 10,058
POSITIONAL SHORTS
DJIA SOLD 26000, 27000, 27001
SPX SOLD 3150, 3150, 3145
NASDAQ SOLD 9940, 10400, 10512
2. Could Apple, Amazon and Facebook be among companies that will be around in 100 years?
We await an August correction. Until then
We advise only fresh buying special situations &/or accumulating very undervalued quality stocks for the long term.
Favorite H2 2020 Sectors:
Entertainment, Mining, Safety & Security & Technology (Undervalued & Highly Scalable)
Short term we are downgrading technology for the forecast August correction.
Intermediate term we are downgrading Select Health Care (lower cost/better outcome) due to potential future political risk e.g. Trump signs orders to lower prescription drug prices.
Stock selection is important. When possible, we prefer to recommend stocks sporting strong cash flows, sound balance sheets & growing dividends.
Choose your favorite stocks and patiently bid for them at near ideal prices if/when seen again [August?].
3.Goldman Sachs has a new blowout forecast for gold
HW: Given newbie gold investors have little knowledge of the industry and many are accustomed to Tech valuations, is there an upper limit to Gold or Silver pricing? Maybe not!
Will East selling record high prices over shadow the West buying dips? In the meantime, Gold reaches its all-time high and currently is in an 1800-2200 trading range.
Silver $22 resistance is now support with P2 25 or P3 30 serious resistance tests.
There are so many good buys in the precious metal space depending on your time frame and risk/reward desires.
Here the trend is MOST definitely your friend. Review past WSNW and AFUND luncheons & conferences for many good ideas that can be quite profitable this coming Fall/Winter.
Copper previously was undervalued largely as a pawn of the US/China trade spat & Wuhan Virus.
Now along with other commodities, Intermediate and longer term it sports favorable fundamentals.
Gold: Fundamentally there is short term decrease in mine supply coupled with GREATLY increasing investor interest.
Please note gold is under Highly favorable astrological influences late Q3 & Q4.
Longtime Gold bugs are happy that more generalist investors are beginning to join the party:
In addition, many major brokerage houses have $2000+ price targets into 2021.
These views are already validated and more if/when inflation fears resurface and/or a falling US dollar!
We believe gold & silver valuations will largely sport at or above Fair Value in this Year of the White Metal Rat (2020).
Just as it was undervalued for a long time, it CAN and is likely to be overvalued for a LONG time.
While fundamentally gold is currently overvalued, in much of the Fall & Winter, the astro is positive for gold hence
we recommend a full and over weighted precious metals portfolio allocation.
We advise precious metal investors to also pay attention to stock selection until Fall.
Gold remains cheap geopolitical crisis insurance.
For investors who cannot or will not buy the $US currency as well as investors who wish to safely and cheaply hedge their US$ exposure, ONLY GOLD IS AS GOOD AS GOLD!
Once again some investors are hedging record equity prices by buying gold. They are not unhappy.
Gold FV $1615= Commodity FV: 1550 + Currency FV: 1650 + Inflation Metal FV: 1460 + Crisis FV: 1800.
INVESTORS: We plan to stay LONG in H2 2020 with occasional hedging, selling or profit taking before the Fall.
Note: Our current Fair Value for Silver is $20.
4."The multiple on equities will be higher when you basically have a zero-interest-rate environment."
Richard Saperstein, chief investment officer, Treasury Partners
HW: True, but up to what limit?
"The takeaway: Gold's rally is the latest in a long list of unusual market moves that make us nervous."
Lindsey Bell, chief investment strategist, Ally Invest
HW: And for good reason!
"The longer (economic weakness) persists, the more permanent the structural damage becomes. For the moment, a range-bound scenario makes sense.
Michael Hans, chief investment officer, Clarfield Citizens Private Wealth
HW: I agree but what EXACTLY is the range: 3050-3350? 3150-3300? 2900-3300?
5. Why August in a pandemic is a time for vigilance for stock market investors
6. READER: You said Q3 & Q4 was great for Gold & Silver but it is Q3 now and there has not been a pull back yet to buying levels you prefer to see before buying more.
HW: We will see what happens. Now that gold reached its all time limit and silver 25 there may or may not be a pullback as per today [there was].
We have gold and silver and plan to buy more either in August or September but I suspect most gold stocks even with profit taking now will be the same or higher this Fall.
Gold Trading subscriptions $12,000 one year; Weekly Email plus Daily Market Commentary
Platinum Commodity subscriptions $5000 monthly; $55,000 annual. Commodity Trading & Global Investing Editions
Diamond Institutional subscriptions $12,000 monthly; $108,000 annual. Institutional version includes all of the above plus multi licenses.
The Astrologers Fund (AFUND) is not a registered broker dealer, CTA or a registered investment advisor. Past performance does not ensure future results, and there is no assurance that any of the Astrologers Fund's recommendations achieve their investment objectives. The Astrologers Fund Inc. makes no claims concerning the validity of the information provided herein, and will not be held liable for any use thereof. If you are dissatisfied with the information found on this website, your sole and exclusive remedy is to discontinue use of the information. No information or opinion expressed here is a solicitation to buy or sell securities, bonds, futures or options. Opinions expressed are not recommendations for any particular investor to purchase or sell any particular security or financial instrument, or that any security or financial instrument is suitable for any particular investor. Each investor should determine whether a particular security or financial instrument is suitable based on the investor's individual investment objectives, other security holdings, financial situation and needs, and tax status. Past performance is not indicative of future results. Contact The Astrologers Fund, Inc. 310 Lexington Avenue Suite #3G, New York, N.Y. 10016 Email [email protected] 212 949 7275 [email protected]
Feed news
---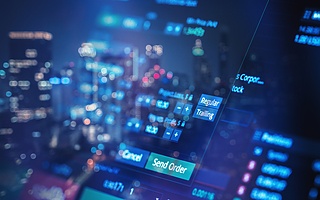 "DOGE killer" Shiba Inu coin has reached a new all-time high as it rides on bullish momentum from recent crypto exchange listings. SHIB price has climbed by over 2,260% in the past week, as many investors missed out on the Dogecoin pump.
More Crypto News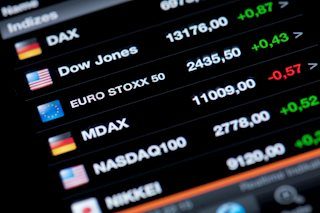 The Nasdaq is trading nicely from resistance to support. Friday's rally stalled at the convergence of the 9 and 21-day resistance. Monday sees the resistance work well and so the Nasdaq sells off and currently finds support at the lower trendline seen in the chart below.
Read more
---