US Overnight Interest Rate Surges to 10%, Fed Injects Emergency $75 Billion
Overnight interest rates surged to 10% and no one understands why.
What's Going On?
What the hell is going on? Fed to inject $75bn into financial system after funding squeeze.

Holger Zschaepitz @Schuldensuehner
Bloomberg reports Overnight Funding Rate Surges to Record Levels.
U.S. money-market interest rates surged for a second day Tuesday as cash reserves in the banking system remained out of balance with the volume of securities on dealer balance sheets.

Amid the squeeze, the effective fed funds rate rose to 2.25%, in line with the top of the Federal Reserve's target range of 2% to 2.25%.

The rate on overnight general collateral repurchase agreements soared by more than 600 basis points to 8.75%, based on ICAP pricing, before settling back around 7.25%. Surges are commonplace only around quarter- and month-end, so market participants had expected things might return to normal.

On Monday, the rate on overnight GC repo soared by as much as 248 basis points to 4.75%, the highest level since December, according to ICAP pricing, amid the settlement of Treasury coupon auctions and the influx of corporate quarterly tax payments, possibly aggravated by last week's bond-market selloff, in which investors sold securities back to dealers.

Separately, the Secured Overnight Financing Rate, which is backed by overnight GC repo transactions, rose to 2.43% Monday from 2.20%, New York Fed data show. That's the highest since July 31.
Federal Reserve Injects $75 Billion Into Financial System
The Financial Times reports Federal Reserve Injects Billions of Dollars Into Financial System
TD securities points the finger at bank reserves.

"We think that the culprit is the scarcity of bank reserves, which are the only asset that provides banks with intraday liquidity. Reserves have been declining since 2014 and we expect them to decline further as Treasury's cash balance increases and currency in circulation grows."
The Fed seems to have fixed whatever the problem was with the $75 billion injection. Repo rates are back down, for now.
Technical Factors
A reader commented: "Analysts said there were technical factors squeezing the repo market rather than the systemic issues that drove overnight rates much higher during the financial crisis. Now what are the technical factors?"
Sometimes there is an end of month squeeze but this happened on Sept 16 and again September 17.
"This mid-month surge was attributed to a confluence of events that knocked cash reserves in the banking system out of balance with the volume of securities on dealer balance sheets: a corporate tax payment date, settlement of last week's Treasury auctions, and last week's bond-market sell-off, in which investors sold securities back to dealers."
Chris Whalen Chimes In
"We believe the pressure in repo is mostly related to balance sheet scarcity rather than reserve scarcity.
Repo intermediaries do not have the balance sheet capacity to accommodate the demand for financing."
Still Crazy After All These Years
Fewer still question the sanity of a system that requires so much short term borrowing just to keep the plates spinning. On 11 SEP 08, Geithner briefed Paulson that Lehman needed $230-billion in overnight repos to keep its trades open; Crazy then & even crazier now!
China Theory
if repo market is lender of last resort for the offshore $ funding as Jeff Snider been claiming for long time, is it the Chinese who got all there dollars to prop up RMB?
Quadruple Witching
We also have Quadruple Witching on Friday.
Quadruple witching refers to the third Friday of every March, June, September and December. On these days, market index futures, market index options, stock options and stock futures expire.
Bottom Line
US Overnight Interest Rate Surges to 10%, Fed Injects Emergency $75 Billion

Comments from @rcwhalen @The92ers and my readers.
Finally, did quadruple witching exacerbate this?

Whatever, someone needed money and the Fed came up with $75 billion.
Someone was in serious need of cash and got it.
This material is based upon information that Sitka Pacific Capital Management considers reliable and endeavors to keep current, Sitka Pacific Capital Management does not assure that this material is accurate, current or complete, and it should not be relied upon as such.
Analysis feed
---
Latest Forex Analysis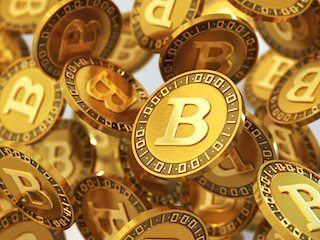 The Altcoin segment is still in full swing while the crypto board leaders, Bitcoin and Ethereum, remain stuck at the same levels as in recent weeks. The dispute for market share, or dominance in technical terms, remains at a point of maximum tension.
Read more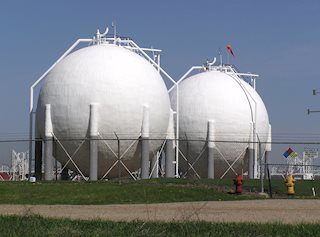 WTI (August futures on Nymex) extends Friday's sell-off into the European trading this Monday, following a brief consolidation seen above $40 mark earlier in the Asian session.
Oil News
---