U.S. Inventories: Cushion to Virus Impact?
Executive Summary
Extended production stoppages and transportation bottlenecks in China have left the U.S. manufacturing sector as the area of the domestic economy perhaps most exposed to the coronavirus outbreak. Most industries are entering this period with high levels of input inventories so, generally speaking, most American industries have more cushion against production being disrupted than prior periods of supply chain shocks. That said, the computer & electronic products industry in the United States is notable. Not only does the industry source roughly 10% of its inputs from China, but it is an important cog in the production process of other industries, both in the industrial and service sectors. If Chinese factory shutdowns and transport issues persist long enough, production in the American manufacturing sector eventually could be adversely affected.
Still Reeling
The COVID-19 coronavirus, which burst on to the scene only a few weeks ago, has quickly become the center of attention in financial markets. In a series of reports that we have written over that period, we have analyzed potential economic implications from the epidemic. Our most recent report, which we published on February 12, discussed potential effects on the U.S. supply chain from factory closures in China. We extend that supply chain analysis in this report.
To recap, Chinese production usually shuts down during the Lunar New Year holiday, which was supposed to have ended on January 30 this year. However, Chinese officials extended the holiday to February 2 in an effort to more effectively arrest the spread of the virus. Certain regions and businesses further delayed the resumption of production and businesses specifically in Hubei province—the origin and epicenter of the coronavirus—extended closures until February 14. For companies that have reopened, they may not be operating at full capacity. The situation remains fluid, with the case and death toll unfortunately continuing to rise, and the extent to which Chinese production can resume in the very near term is still uncertain.
Not only is China the world's second largest economy, but U.S. supply chains are more entwined with China today than in the early 2000s during the SARS outbreak. A prolonged delay in Chinese production could cause adverse effects to global supply chains and certain U.S. manufacturing industries. In this report, we build on our February 12 report to analyze how the U.S. factory sector could potentially be disrupted.
U.S. Inventories of Input Products Generally High
The effect on the U.S. manufacturing sector from the coronavirus comes down to how integrated production is with China specifically, and the global economy more broadly. If manufacturers source inputs from China, then their production could be at risk of Chinese factory closures, or transportation delays in getting goods stateside. But, if U.S. manufacturers have high levels of inputs on hand, production should be able to weather a supply disruption, at least for a time.
Download The Full Special Reports
This research is for informational purposes and should not be construed as personal advice. Trading any financial market involves risk. Trading on leverage involves risk of losses greater than deposits.
Analysis feed
---
Latest Forex Analysis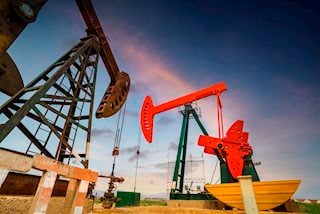 While extending its recovery moves from the previous day, WTI clears the $21.00 mark, with a high of $21.20, while taking rounds to $21.10 during Thursday's Asian session. The US leader expects Russia-Saudi Arabia "to work it out."
Oil News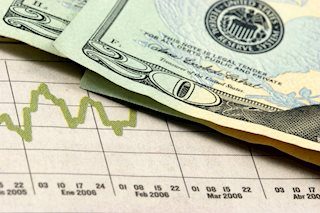 If the first day of April is a taste of what's to come, it will be a very rocky second quarter. After falling more than 24% between January and March, the Dow Jones Industrial Average plunged opened down more than -700 points.
Read more
---