Trump's Message to Yellen: Print More Money or You're Fired!
What kind of President will Donald Trump be? Will he restore America to its former position of greatness, or end up being feckless like a long list of his predecessors? That is yet to be determined.
However, what is clear now is if Donald Trump wants to avoid starting his tenure with an economic crisis similar to that of Mr. Obama he will need to put a lid on long-term interest rates rather quickly. And in order to do that he will have to convince a supposedly politically-agnostic Fed Chair, Janet Yellen, to not only refrain from further interest rates hikes but also to launch another round of long-term Treasury debt purchases known as Quantitative Easing (QE).
The move higher in Treasury yields since the election of Trump has been nothing short of violent, but borrowing costs were already on the rise prior to November 8th. The Ten-year Note Yield began its ascent after it bottomed at 1.36% during this past summer. This is because central bankers arrived at a new conclusion: that a steepening yield curve would be best for the banking system and economic growth, rather than to just continually push long rates lower. The Ten-year yield climbed up to 1.83% on the day prior to the vote, then spiked to 2.15% several days after America made its choice for president.
But why is the election of President Trump so bad for bond prices? The answer is twofold. First, Trump's pro-growth policies of lower corporate and personal taxes, in addition to reduced regulations, are causing investors to sell fixed income products and to place funds in equities. Growth stocks simply offer the potential for better returns than the current historically-low yields found in bonds. Second, and most importantly, a Trump presidency is highly inflationary. This is because his massive $1 trillion infrastructure refurbishment plan, along with his proposal to rebuild the military, will—at least in the short-term—significantly increase annual deficits. In fact, deficits are already soaring; the fiscal 2016 budget hole jumped to $587 billion, up from $438 in the prior year, for a huge 34% increase.
Enormously growing deficits, which will add to the intractable National debt, tends to force a central bank into an ultra-loose monetary policy. But it's not just the $20 trillion public debt that will put pressure on the Fed to keep printing money. Total Non-financial Debt has soared from $33.1 trillion at the end of 2007, to a record $45.6 trillion in Q1 2016. That means debt as a percentage of GDP has climbed from where it was prior to the Great Recession (226%), all the way up to 250% of the economy.
A central bank that vastly increases the money supply, one that far transcends the legitimate pool of savings, is the tool used by governments to keep interest rates from skyrocketing. This has been the recipe for runaway inflation since the beginning of economics.
In addition to this, Trump's protectionist trade policies would implement either a 35% tariff on certain imports or would require these goods to be produced inside the United States. For example, the increase in labor costs from goods made in China would be 190% when compared to the federally mandated minimum wage earner in the U.S. Hence, inflation is on the way.
The incredible 35 basis point surge in the Benchmark Treasury yield in the immediate wake of the election is proof of Trump's fiscal profligacy and his inflationary impact on the nation.
The end of the 35-year-old bond bull market is upon us. Trump's trade policies, along with his avowed love of debt, is putting significant upward pressure on borrowing costs. The Donald will now try to convince Janet Yellen to reverse her incipient tightening policy and bring rates back to zero—and eventually even to launch QE IV.
For the record, a normalization of bond yields would be very healthy for the economy in the long-run, as it is necessary to reconcile the massive economic imbalances now in existence. However, President Trump will want no part of the depression that would run concomitantly with collapsing real estate, equity and bond prices.
But the problem is he will be asking Ms. Yellen to do the exact thing he accused her of doing during the campaign. Namely, being a political puppet of the President. If the Fed is truly apolitical, she will politely refuse. Nevertheless, what Yellen and Trump don't understand is that our nation is both debt-disabled and asset-bubble addicted, which requires interest rates to be near zero percent or the whole ersatz economy will implode. The devastating bond bubble's collapse will bring Trump to that reality very soon. And if Ms. Yellen doesn't agree to pick up the speed on the printing presses she may hear the words "Your Fired", even before her tenure is up in February 2018.
ORDERS CANNOT BE TAKEN VIA E-MAIL. PLEASE CONSULT YOUR BROKER OR DELTA'S HOME OFFICE TRADING DESK AT (800)649-4554. Delta Equity Services Corporation e-mail system is for business purposes only. Messages are not confidential. All e-mail may be reviewed by authorized supervisors, compliance or internal audit personnel. E-mail may be archived for at least three years and may be produced to regulatory agencies or others with a legal right to access such information. Delta Equity Services Corporation does not represent or endorse the accuracy, timeliness or reliability of any of the information and/or opinions provided by registered representatives and third-parties. It is not a solicitation or an offer to buy or sell any public or private securities of any kind. PAST INVESTMENT PERFORMANCE IS NOT INDICATIVE OF FUTURE RESULTS. SECURITIES OFFERED THROUGH DELTA EQUITY SERVICES CORPORATION, 579 MAIN STREET, BOLTON, MA 01740, (800) 649-3883. MEMBER NASD, SIPC, AND MSRB.
Analysis feed
---
Latest Forex Analysis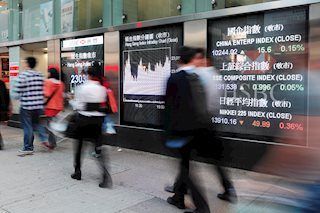 Markets are looking for a new direction after stocks retreated and the dollar gained some ground on Tuesday. Concerns about coronavirus cases in the US and geopolitical tensions are in play.
Read more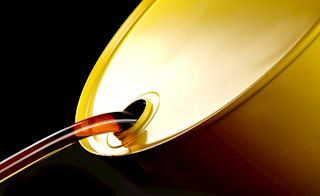 WTI recedes from intraday top while also keeping the bounce off daily low near $40.30. Global pressure on China, coronavirus resurgence keeps a lid on the blackgold. European oil giant follows BP and Shell to cut price forecast. EIA Crude Oil Stocks expected to drop 3.4M versus prior fall of 7.195M.
Oil News
---