The Week Ahead: Key Central Banks and US Jobs Data in Focus
The week ahead will be an exceptionally busy one in terms of key macroeconomic events and data releases. Most importantly, the US Federal Reserve, Bank of England, and Bank of Japan will be announcing their respective monetary policy decisions. These decisions will then be followed by the highly anticipated US jobs report at the end of the week.
The week begins with the US Federal Reserve's favorite inflation indicator, the Core PCE Price Index, which could impact the Fed's policy stance and, in turn, the US dollar. The dollar has broken out in the past week as markets eagerly await President Trump's impending announcement on who will lead the Federal Reserve beginning in February, and the US House of Representatives just passed a Senate budget that should open the path further to the likelihood of sweeping US tax reform. Also helping to boost the dollar's prospects on Friday was the advance quarterly GDP print for Q3, which came in at an annualized 3.0%, significantly exceeding prior expectations of 2.6%.
Tuesday features the Bank of Japan's interest rate decision, monetary policy statement, and outlook report, which will be critical for the heavily-pressured Japanese yen.
On Wednesday, the Fed will take center stage once again on the conclusion of its November FOMC meeting and the release of its interest rate decision and policy statement. No rate changes are expected at this meeting – markets are heavily expecting the next rate hike to occur in December – but the content of this November meeting will be important in setting expectations going forward. Also from the US on Wednesday will be the ISM manufacturing PMI data along with the ADP private employment release, a heavily anticipated precursor to the official non-farm payrolls report due later in the week. Outside of the US on Wednesday, other key releases will include the New Zealand employment figures and key manufacturing PMI data from the UK and China.
On Thursday, the clear focus will be on the Bank of England's interest rate decision, monetary policy summary, and inflation report, all of which are highly likely to make a significant impact on the British pound. This past week, a higher-than-expected Q3 GDP reading out of the UK helped to boost sterling. Expectations are currently leaning towards the Bank of England potentially raising interest rates by 25 basis points on Thursday, in which case the pound may receive another boost.
Finally, on Friday, the US will be in focus once again as US non-farm payrolls data for October is released, along with wage growth numbers and the unemployment rate. Current expectations are exceptionally high for a very sizeable bounce-back in October US employment after September's weather-driven job losses. Aside from these major US jobs figures, Canada will also release its monthly employment data for October, and key services PMI data will be released from the US, UK, and China.
Here are some of the key events scheduled:
Monday, October 30:
US Core PCE Price Index (M/M)
Tuesday, October 31:
China Manufacturing PMI and Non-Manufacturing PMI
Bank of Japan Policy Rate, Monetary Policy Statement, Outlook Report, and Press Conference
Euro Area Consumer Price Index Flash Estimate (Y/Y) and Preliminary Flash Gross Domestic Product (Q/Q)
Canada Gross Domestic Product (M/M)
US CB Consumer Confidence
Wednesday, November 1:
New Zealand Employment Change (Q/Q) and Unemployment Rate
China Caixin Manufacturing PMI
UK Manufacturing PMI
US ADP Non-Farm Employment Change
US ISM Manufacturing PMI
US Federal Funds Rate and FOMC Statement
Thursday, November 2:
Australia Trade Balance
UK Construction PMI
Bank of England Official Bank Rate, MPC Official Bank Rate Votes, Monetary Policy Summary, and Inflation Report
US Weekly Unemployment Claims
Friday, November 3:
Australia Retail Sales (M/M)
China Caixin Services PMI
UK Services PMI
Canada Trade Balance
Canada Employment Change and Unemployment Rate
US Non-Farm Employment Change, Unemployment Rate, and Average Hourly Earnings
US Trade Balance
US ISM Non-Manufacturing PMI
Investopedia does not provide individual or customized legal, tax, or investment services. Since each individual's situation is unique, a qualified professional should be consulted before making financial decisions. Investopedia makes no guarantees as to the accuracy, thoroughness or quality of the information, which is provided on an "AS-IS" and "AS AVAILABLE" basis at User's sole risk. The information and investment strategies provided by Investopedia are neither comprehensive nor appropriate for every individual. Some of the information is relevant only in Canada or the U.S., and may not be relevant to or compliant with the laws, regulations or other legal requirements of other countries. It is your responsibility to determine whether, how and to what extent your intended use of the information and services will be technically and legally possible in the areas of the world where you intend to use them. You are advised to verify any information before using it for any personal, financial or business purpose. In addition, the opinions and views expressed in any article on Investopedia are solely those of the author(s) of the article and do not reflect the opinions of Investopedia or its management. The website content and services may be modified at any time by us, without advance notice or reason, and Investopedia shall have no obligation to notify you of any corrections or changes to any website content. All content provided by Investopedia, including articles, charts, data, artwork, logos, graphics, photographs, animation, videos, website design and architecture, audio clips and environments (collectively the "Content"), is the property of Investopedia and is protected by national and international copyright laws. Apart from the licensed rights, website users may not reproduce, publish, translate, merge, sell, distribute, modify or create a derivative work of, the Content, or incorporate the Content in any database or other website, in whole or in part. Copyright © 2010 Investopedia US, a division of ValueClick, Inc. All Rights Reserved
Feed news
Join Telegram
---
Recommended Content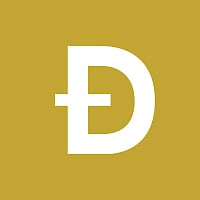 Dogecoin price is trying to establish a directional bias as it hovers aimlessly after collecting buy-stop liquidity above equal highs. Investors need to be aware of a potential downswing, especially considering the lack of momentum in Bitcoin price.
Read more

Tap into our 20 years Forex trading experience and get ahead of the markets. Maximize our actionable content, be part of our community, and chat with our experts. Join FXStreet Premium today!
BECOME PREMIUM
---