The Week Ahead - Federal Reserve and Bank of England rate decisions, UK CPI, Kingfisher and Nike results
Federal Reserve rate decision – 22/03 – before the recent events around the collapse of Silicon Valley Bank, and the subsequent rescue package that followed, the calculus around this week's Federal Reserve rate decision had been a relatively simple one. Whether to raise rates by 25bps or 50bps. The sharp selloff in US banks and the ensuing volatility in the last few days appears to have trumped concerns about inflation, even with the recent payrolls report, which was another solid number. These concerns about the effects of rising rates on the banking sector and wider economy have even seen some suggest we might see a pause or even a rate cut this week. This seems somewhat of an overreaction, even with the recent volatility and could prompt the opposite effect by spooking markets further. By cutting rates the Fed would in effect be signalling there is a wider problem, prompting the very reaction they want to avoid. Powell's recent comments to US lawmakers have shown the Fed is becoming increasingly concerned about rising prices, and despite recent events this is unlikely to have changed. The wider question will be how much the FOMC sees fit to raise its dot plot guidance when it comes to the number of rate hikes to expect over the rest of this year in light of recent economic data. There had been some argument, prior to SVB that the Fed should upshift to a 50bps rate hike, however, that would be compounding one mistake with another. Given the strength of recent economic data, it would have been wiser for the Fed to have done 50bps in February and not downshifted to 25bps, however, that's ancient history now. A move back to 50bps would signal the Fed made a mistake and is being reactive. Much better now to hike by 25bps this week and guide to further rate hikes of 25bps in the coming months, while changing their forecasts for GDP and inflation. Bond markets had appeared to have adjusted to the new dynamic of higher rates for longer, and in spite of the recent volatility financial conditions are now tighter than they were at the start of February. How Powell manages market expectations this week, especially with respect to how recent events have affected this week's decision will be as equally important as the decision itself. A rate hike of 25bps still seems the most probable outcome, with the bigger risk being that he overcompensates after the market's buoyant reaction to his February press conference, and negative reaction to his testimony to US lawmakers. He needs to steer a middle ground. Minneapolis Fed President Neel Kashkari has always maintained a terminal rate of 5.4% is his base case and market estimates did briefly move up to those levels earlier this month, although we have since fallen from those peaks. Inflation is now starting to fall back, even as core prices remain sticky. The recent volatility has seen markets start to price in rate cuts later this year, although this could change if things start to calm down. If inflation remains sticky, rate cuts seem highly unlikely anytime soon if the Fed is to get back to its 2% target, and that's something the markets haven't yet come to terms with.
UK CPI (Feb) – 22/03 – falling energy prices have offered some respite to hard-pressed consumers in recent months, most notably at the petrol pumps. The onset of spring and warmer weather could also offer some relief, however, at the last set of CPI numbers in January, headline inflation fell to 10.1%, while core prices also fell back from 6.3% to 5.8%. While this is welcome it is little comfort given that food prices have continued to rise sharply, rising 16.7% in January. One other thing that we also know about inflation in the UK is that it goes up quickly and comes down slowly, and with wage inflation also rising it is likely to remain sticky. It's also important to remember that it is still 5 times higher than the Bank of England's 2% target, even if we are seeing some predictions that it could fall back to 2% by the end of this year. Expectations are for headline inflation to fall to 9.8% and core prices to 5.7%.
Bank of England rate decision – 23/03 – the big question facing UK markets right now is how close the Bank of England is to its terminal rate, with a base rate currently at 4%, and whether recent events across the banking sector will temper its decision to raise rates this week. Over the past few days, we've seen market estimates of the terminal rate fall from 4.8%, closer to 4.25%, due to concerns over the stability of the banking sector, as a result of the Credit Suisse and SVB inspired volatility of the last few days. Recent comments from Governor Andrew Bailey have helped to give the MPC some wriggle room this week, when he said that nothing had been decided when it came to further hikes in rates. Bailey did go on to say that more rate rises would likely be needed and that the lessons of the 1970s ought not to be forgotten. His recent comments that the economy was evolving in line with expectations were particularly laughable given that a few months ago the central bank was saying that the UK economy was already in recession, and now it looks like it may avoid one. The MPC continues to remain split with Tenreyro and Dhingra both opposed to further rate hikes even with headline CPI still above 10% and core prices at 5.8%, and wages at 6.5%. Hawkish MPC member Catherine Mann has continued to insist that more hikes are warranted given stickier inflation dismissing the idea of a pivot to a looser policy, although recent events could temper her outlook here. She did go on to insist that rates would have to stay higher for longer in order for inflation to return to target. This stance seems entirely more credible than the dovish stance of Tenreyro and Dhingra given how stickier UK inflation has always tended to be historically. This is mainly down to the transmission mechanism of a weaker pound, which tends to put a floor under prices. Markets are currently looking for 25bps this week, however, it wouldn't be beyond the realms of possibility if we got no change at all given the recent volatility inspired by events in the US, around the collapse of Silicon Valley Bank, and the events surrounding Swiss bank Credit Suisse, which is creating huge ripples through the European banking sector. What we do know is it's likely to be another split decision and the pound will probably drift lower once Bailey opens his mouth.
UK Retail Sales (Feb) - 24/03 – January retail sales provided a welcome tonic, having expected to see another decline, we saw a 0.5% gain, although the downward revisions to December numbers took some of the gloss off. Nonetheless, it was a welcome respite after a gloomy end to 2022, as falling energy prices helped to see a modest improvement in consumer confidence. We've also started to see a rebound in some key sectors of the UK economy, services especially which saw a strong rebound in February, having been in contraction since September last year, posting their best monthly performance since April last year. Could we see a further gain in February after the rebound seen in January? It's entirely possible given that the latest CBI retail sales numbers, and BRC retail sales numbers showed a surprise gain in February after a dire January. This improvement appeared to be driven by some Valentine's Day effects with food sales seeing a solid gain.
Kingfisher FY23 – 21/03 – has seen some decent gains since the 2-year lows back in October, hitting 10-month highs at the beginning of February. In Q3 total group, like-for-like sales rose 0.6%, with the key areas of growth being its international markets of Poland, Romania, and Iberia. The UK business saw an increase of 0.1%, with Screwfix showing strong growth of 4.9%, helping to offset a weak performance in the B&Q business. The UK business was impacted by the warmer weather in October as well as the extra bank holiday in September. As far as its Q4 business was concerned, November saw a pickup, with like-for-like sales up 2.8%, with the company keeping its full-year profits guidance of £730m to £760m unchanged. As we look towards this week's full year numbers, revenues are expected to come out ahead of last year at £12.9bn, however, costs are likely to be higher, with guidance for 2023 set to be key.
JD Wetherspoon H1 23 – 24/03 – has got off to a strong start to the year share price-wise despite the disruptions brought about by high energy prices, staff shortages, as well as strike disruption at the end of last year. In the 12-week period to 22 January sales were higher by 17.8%, however, compared to pre-pandemic levels, sales were still down by 2%. Not surprisingly costs are also higher, with the company still looking to offload some of its underperforming pubs. It has sold 10 so far for a net inflow of £2.9M, with another 35 pubs still on the market. The outlook continues to be uncertain with chairman Tim Martin once again challenging the logic of a tax system that allows alcohol to be zero-rated for VAT in supermarkets, but charged at 20% in all hospitality settings.
Nike Q3 23 – 21/03 – when Nike reported back in Q2 at the end of last year, its shares swooshed higher, eventually rising to 10-month highs back in February, after posting Q2 revenues of $13.32bn, well above expectations of $12.57bn. This was an increase of 17%, although inventories still grew by 43% to $9.3bn. Under ordinary circumstances, this would be a bit of a red flag, given that it places downward pressure on margins, however, it is still lower than they were in Q1. Margins fell to 42.9%, while direct sales were up 16%. Sales in China fell by 3%, which was a vast improvement on the 16% decline in Q1, and with the Chinese economy starting its reopening process back at the end of last year, there is this feeling that Q3 could well see a big rebound in the Greater China region which could benefit Nike strongly. Profits are expected to come in at $0.53c a share.
Carnival Q1 23 – 22/03 – the cruise industry like most in the travel sector has had a difficult three years and having seen a modest stabilisation in the share price in 2021, the shares continued to struggle due to the stop-start nature of the recovery in overseas travel. Over the last 12 months, the shares plunged again, hitting a 30-year low back in October. Since then, early indications suggest we may well have found a short-term base, the shares more than doubling from those lows. In Q4 Carnival posted a smaller-than-expected loss of -$0.85c a share, even as revenues fell short of expectations. Investors appeared to be encouraged by a more optimistic outlook for the upcoming financial year. Carnival said at the time it expected to see Q1 capacity growth of 3.7% and for losses to continue to come down with an expectation that Q1 losses will halve to around $800m. There still remains a long way to go however given that pre-pandemic in 2019, annual revenues were $20.8bn, while last year they came in at $12.17bn. The hope is that 2023 is the year that annual revenues return to the levels they were in 2019, with expectations this current year of $20.99bn.
Darden Restaurants Q3 23 – 23/03 – always a decent bellwether of the US consumer, Darden Restaurants, the owner of the well-known Olive Garden chain of restaurants is always a useful insight into the US economy. In Q2 they upgraded their expectations for the full year, expecting EPS of $7.40 to $8, assuming an annual inflation rate of 6%, and revenues of $10.3bn. In Q3 they reported revenues of $2.49bn, an increase of 9.4%, with Olive Garden, which accounts for almost 50% of revenues, seeing a 7.6% in same-store sales. Profits came in at $1.52c a share. The restaurant chain also raised its full-year revenue guidance again, to a range of between $10.3bn and $10.45bn. Costs were also higher, rising to $2.25bn mainly due to dairy, grains, and other kinds of food stuff. Profits are expected to come in at $2.21c a share.
Spread bets and CFDs are complex instruments and come with a high risk of losing money rapidly due to leverage. 70.5% of retail investor accounts lose money when spread betting and/or trading CFDs with this provider. You should consider whether you understand how spread bets and CFDs work and whether you can afford to take the high risk of losing your money.
---
Follow us on Telegram
Stay updated of all the news
Recommended Content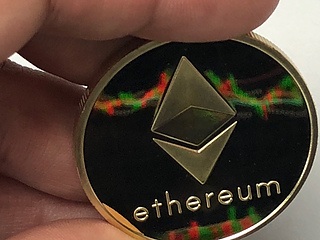 Ethereum transition from Proof-of-Work to Proof-of-Stake was the last major upgrade to the altcoin's blockchain and the Shanghai hard fork is the next one. The shift to PoS purged 70,000 ETH tokens from the altcoin's circulating supply.
Read more

This week, financial markets will focus on key inflation figures from across the globe, speeches by Fed officials, and the US Senate hearings on SVB. Although some normality seems to be returning to markets, this could easily be disrupted by negative news.
Read more
---