The Week Ahead: Fed minutes, US Q1 GDP, Marks & Spencer, Kingfisher, Zoom and Nvidia results
Fed minutes – 25/05 – as expected, the Federal Reserve raised rates by 50bps pushing the upper bound of the funds rate to 1%. There had been talk that some on the committee were keen on a 75bps move, however these concerns came to nought with all on the FOMC agreeing to a 50bps hike. The central bank also laid out the start of the balance sheet reduction program starting with $47.5bn in June, rising to $95bn a month after 3 months. This could be construed as being on the dovish side, given that they were starting the program from a lowish base and then ramping up, rather than going for $95bn straight out of the gate. Fed chair Jay Powell also said that based on current data, that the Fed had no intention of going faster than 50bps in a single month, firmly burying any prospect that the Fed would be much more aggressive in subsequent months. He specifically made the point that a 75bps hike wasn't something the FOMC was actively considering, although in subsequent comments he's being careful not to rule it out entirely. The discussion over balance sheet reduction is likely to be the more interesting one when it comes to this week's minutes, particularly the decision to start off with $47.5bn, as opposed to going straight in with $95bn a month reduction. The slow start to this program suggests that there might be some anxiety over how this might play out in the coming months. Recent comments from ex-Richmond Fed President Jeffrey Lacker suggest the scope for further financial markets volatility, with the Fed potentially being forced to choose between slowing the pace of runoffs in response to market volatility and widening credit spreads or keeping policy tight to fight inflation. The narrative has moved on a bit since then with a number of Fed officials including Chairman Powell coming across as much more hawkish in recent comments, raising the prospect of much more aggressive moves in the weeks and months ahead.
US Q1 GDP – 26/05 – the first iteration of US Q1 GDP was a bit of a shocker. We saw a contraction of -1.4% against an expectation of a 1% expansion, begging the question as to how the markets got it so wrong. A surprise -1.4% contraction in annualised GDP has raised concerns that the US economy could be heading towards a stagflationary style slowdown and possible recession, despite low levels of unemployment. There have been attempts to play down the extent of the slowdown in Q1, with the citing of slower inventory rebuilds after Q4 which saw a significant pull forward for Christmas. Net trade contributed to a -3.2% drag while inventories saw a -0.8% decline, on the back of supply chain disruption. Personal consumption was fairly resilient; however, this will face challenges in the months ahead due to higher prices. No material changes are expected in this week's adjustment.
US Core Deflator (Apr) – 24/05 – the battle to contain the inflation genie appears to have started in earnest, with the Federal Reserve fresh from raising rates by 25bps in March, then followed up with a 50bps rate rise in earlier this month, with the promise of another 50bps move in June and 25bps rate rises subsequently. In some of the more recent CPI numbers there does appear to be some optimism that inflationary pressures are starting to near their peak, although the jury remains out on that. While headline CPI has seen a modest fall to 8.3% in April, producer prices have proved to be slightly more resilient than perhaps Fed officials would like. The only positive is that the strength of the US dollar is likely to act as an anchor on upward inflationary pressure, and this could start to exert some downside pressure on the headline numbers. US PCE Core Deflator rose to 5.2% in March, and is expected to slip back in April to 4.9%.
Germany/France flash PMIs (May) – 17/05 – these flash PMI numbers are rapidly losing credibility in terms of the headline numbers at least, when it comes to assessing the resilience or otherwise of the French, German and UK economies. In terms of the wider economy, it is quite apparent that economic growth is struggling across the bloc as well as here in the UK. Yet to look at the PMI numbers it would be tempting to think that all is well. Nothing could be further from the truth with rising energy prices and supply chain disruptions posing significant challenges to business, large and small. Manufacturing and services PMIs are all expected to slow from the numbers we saw in April all of which were in the mid 50's for all three of the UK, Germany and France.
Kingfisher Q1 23 – 23/05 – UK retail hasn't had a great start to the year, with B&Q owner Kingfisher shares down heavily from where they started this year. Earlier this month the shares hit their lowest levels since July 2020 over concerns about the effect rising costs and lower sales growth, is likely to have on revenues and profits. In March, Kingfisher reported record revenues and profits for its latest fiscal year. A 33.1% rise in statutory pre-tax profits of just over £1bn, comfortably beat expectations of £950m, while sales rose 6.8% to £13.18bn. Despite various covid related closures over the last 12 months, most areas of the business performed well, with UK, Ireland, and the France business standing out with strong increases in profits, though its notable most of the heavy lifting, revenues and profits wise was done in Q1. When you look at the second half of the year like for like sales declined in both quarters, and are set to do so again in Q1, and it is this trend that has seen the shares decline sharply this year. It was also notable that its businesses in eastern Europe, saw profits collectively decline by 5.8%, with Poland and Turkey particularly disappointing. As we look to this weeks Q1 numbers, expectations are for an 8.1% decline from last year numbers, which got a lockdown boost, so the comparatives here will be tough. On a 2-year basis, the picture is expected to better with a rise of 16. The main growth areas are expected to be Screwfix and Poland.
Marks & Spencer FY 22 – 25/05 – it's not been a good start to the year for Marks & Spencer share price, the shares are down over 35% year to date, after hitting 21-month highs in January. Since those January peaks of 262p the shares have halved in value. Even with the challenges facing the retail sector this seems somewhat of an overreaction, for a business that looks set to close out a decent annual performance. Its deal with Ocado has been central to the turnaround in its business. When M&S reported in January not only was its food division performing well, with a 10% rise in food sales, but its general merchandise division, saw clothing and home sales increase by 3.2%. It seems likely that allowing boutique third party retailers like Fat Face and White Stuff to offer their products online under the "Brands" section has helped improve the general rate of turnover through the digital channels. At the time M&S said they expected annual profits before tax of at least £500m. In March it was announced that CEO Steve Rowe would be stepping down and being replaced by COO and Managing Director of Food Stuart Machin on 25th May. Machin is also a director of Ocado Retail. The war in Ukraine is also driving up costs for retailers, its Chairman Archie Norman warned that even with being partially hedged on energy costs prices of food and clothing was likely to increase sharply in the coming months, due to higher freight, container and wages costs. M&S has come under fierce criticism in recent weeks for not pulling out of Russia, and while the company has stopped supplying the stores there, the use of the M&S name is owned by a Turkish company under a franchise agreement which started in 1999, and which prevent M&S from fully withdrawing from the region.
Ted Baker FY 22 – 26/05 – Ted Baker shares have seen a decent uplift over the course of the past few weeks, mainly on the back of reports in March that New York based Sycamore Partners was considering an offer for the business. It's been a long hard road for Ted Baker in recent years. At its most recent trading update Ted Baker indicated that progress was being made in turning around a business riven by scandal and stock accounting errors. The Q4 trading update showed that group sales rose 35%, compared to a year ago, and up from the 18% rise in Q3. Margins were also better, rising 350bps across all channels. Inventory levels also improved, while sales in stores and retail were showing signs of recovery, as volumes start to head back to pre-Covid levels. While Ted Baker management ultimately rejected the bid from Sycamore Partners which valued the business at £254m the company did announce that they were launching a formal sale process. Whether the sale process leads anyone to make an offer remains to be seen, but the Ted Baker brand remains a solid one despite all the recent problems, and while the shares are cheap at around 140p, it would be a shame if all the hard work of the current management team resulted in the company being bought up on the cheap. Let's not forget that in 2018 the shares were at £30 with a market cap of £1.3bn.
Zoom Q1 23 – 23/05 – there is no question that Zoom has been a winner when it comes to growing its revenues as a result of the pandemic. Unfortunately, its share price performance has been less so in the past 18 months when its share price peaked at $588 back in October 2020. With the shares now back where they were pre-pandemic, below $100 it is now possible to evaluate the business much more dispassionately. At the end of last year revenues came in at $4.1bn, a rise of 55% on the previous year, with the company earning on average over $1bn a quarter. It was always going to be difficult to match the type of growth surge seen over the last 12 months and to some extent investors were a little disappointed at the cautious guidance for 2023. Zoom said they expected to see full year revenue of $4.53bn to $4.55bn, along with annual profits of $3.48c a share. Zoom's biggest problem, and it has always been so, is the fact it is up against the likes of Microsoft Teams, and Skype. Q1 profits are expected to come in at $0.87c a share.
Nvidia Q1 23 - 25/05 – only six months ago Nvidia shares were trading at record highs, after a Q3 update which saw revenues and profits, come in well ahead of expectations. The company also beat expectations on revenues and profits in Q4, however it would appear that the higher you set the bar the more difficult it is to outperform. Its guidance for Q1 of $8.1bn, which was $900m above consensus, saw the shares fall sharply lower, where they have also been caught up in the big sell off in the Nasdaq, and which has seen the value of the shares more than halve. The past four quarters have seen significantly elevated revenue growth, with the hope that this week's Q1 numbers will make it five in a row. The decision to walk away from the ARM deal is expected to cost Nvidia $1.36bn, which while disappointing is probably a wise decision, allowing management to concentrate on dealing with various supply chain issues. Gaming is still NVidia's biggest business, and saw 37% growth in Q4 revenues, to $3.42bn, however its data business is playing catchup with 71% Q4 revenue growth to $3.26bn. Q1 profits are expected to come in at $1.30c a share.
Snowflake Q1 23 – 25/05 – the sell off in the Nasdaq has also hit Snowflake's share price since the record highs of $404 seen back in November last year, with the shares down over 60%. This was a necessary readjustment of expectations, for a company which saw annual revenue of $1.2bn and had a market cap of over $85bn at the end of last year. Annual revenues did increase over 100% from a year before but the company was never likely to be able to match that going forward. In Q4 revenue did beat expectations, coming in at $383.8m while losses came in at -$132m. Its margins still look healthy; however, costs have been rising quite sharply, and while the business is expected to see annual revenues rise to just over $2bn for the new fiscal year, as well as turn a profit, it remains to be seen whether this will be enough to prevent further share price weakness. Q1 revenues are expected to rise by 80% to around $385m, while losses are expected to come in at $0.01c a share.
Spread bets and CFDs are complex instruments and come with a high risk of losing money rapidly due to leverage. 70.5% of retail investor accounts lose money when spread betting and/or trading CFDs with this provider. You should consider whether you understand how spread bets and CFDs work and whether you can afford to take the high risk of losing your money.
Feed news
Join Telegram
---
Recommended Content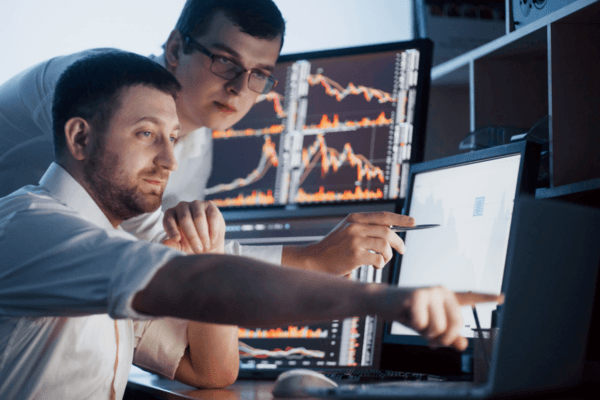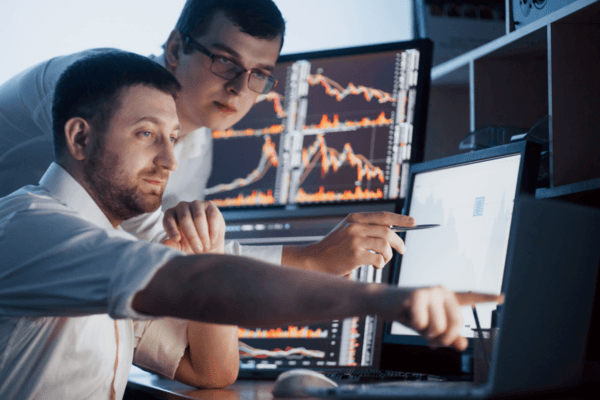 Cardano (ADA) price has had its performance review as the summer kicks off. ADA bulls are returning home with not-that-good a scorecard, and the underperformance could cut short holiday funding for the cryptocurrency.
Read more

Tap into our 20 years Forex trading experience and get ahead of the markets. Maximize our actionable content, be part of our community, and chat with our experts. Join FXStreet Premium today!
BECOME PREMIUM
---