The all-time high to date in the DJIA has been July 16
REVIEW AND PREVIEW:
The yield curve is blaring a recession warning. The spread between the U.S. 2-year and 10-year yields on Wednesday turned negative for the first time since 2007. Such a development has occurred ahead of each and every U.S. recession of the last 50 years, sometimes leading by as much as 24 months. "Historically, the 2-10 has had better predictive ability of recession than equities," Sri Kumar, president of the Santa Monica, California-based Sri-Kumar Global Strategies, told Fox Business. Jonathan Garber, "Recession Indicator, with Perfect Record Flashing Red."
The contrast is absolutely exquisite.
As I sit here in the Castello di Montegufoni, a 12th century castle nestled in the rolling hills of Tuscany, Italy, listening to the sound of a gentle wind rustling the leaves of stately trees outside my window on a lazy Wednesday afternoon, while the sublime peach-colored light of the comforting Sun passes in and out of shadowy patterns forming across the splendid renaissance paintings on my ceilings and walls, I realize what a transcendent moment this is in my life. You see, I just got married to the most beautiful woman I have ever met, in the most perfect wedding ceremony, on a Rhine River cruise ship hired for this special event, consisting of 140 of the most beautiful people in the world – family and friends - that I know.
I look at my cell phone (there is a contrast already, to being in a 12th century, Florentine castle, but actually living in the 21st century), and see the Dow Jones Industrial Average down 800 points. I call my office, to be informed that clients are upset I am not writing a letter during this time that the financial world is in panic. Of course, they do not know that I can't write from here. The WIFI is not strong enough to bring in the numbers and the charts of my market programs without "timing out" every few minutes. So, on the one hand, I feel distraught that I cannot serve my clients as Rome is burning but I cannot get a strong enough internet signal to react. On the other hand, there is this beautiful muse that I married, teasing me that, "Well, Mr. Merriman, you will just have to sit here doing nothing for a few days, but relax and enjoy all my charms in this surreal part of nature that you cannot find anywhere else on the planet."
"Damn," I think to myself, "This is really hard to be born with Venus conjunct Jupiter in Scorpio in the second house. To have to choose between being frustrated that I cannot get reports out to my loyal clients as the stock markets of the world are crashing or being overjoyed at my good fortune to be surrounded by such beauty that men (and women) only dream of." And then I realize. To everything under heaven there is a season. This is my season to live a dream. Next week I will return to the parallel universe. I will miss the gentle winds blowing through the trees of Tuscany outside my medieval castle window as the glistening rays of the Sun god glide over my bed, as I morph in and out of these beautiful dream states. I know that next week I will be dealing instead with hurricanes. But for now, I cannot chase those calamities, for I do not have the tools of the 21st century needed to do so. I am pleasurably stuck in the 12th century, which was built just before the times when the di Medici's invented the profitable world of banking and currency trading.
Come to think about it, this castle was probably built around the last time that the Jupiter/Saturn conjunction began its Great Mutation in air signs. For the first time in 800 years, this cycle will get fully underway again for the next 140-200 years. I will have more to say about that in the forthcoming Forecast 2020 Book. For one thing, the shift from earth signs (since 1802) into air signs (December 2020) signifies a shift from materialism as status, back to intellectual and artistic talents as status. Maybe it's one reason why I am not panicking now. I don't believe money and centralized government control will be nearly as important in the next 200 years as they have been in the last 200 years. It will take time to undergo this process, but it could very well be observable within the next 20 years.
Castello di Montegufoni. Check it out at http://www.montegufoni.it/. You just might have a similar experience "somewhere in time," as I am having. It is quite pleasant, if you can allow yourself to be a free of your normal addiction to responsibilities for a brief period of time.
SHORT-TERM GEOCOSMICS AND LONGER-TERM THOUGHTS
"Cycle studies suggest the crest of a 4-year cycle will be completed by October 2019 and probably before the end of July 2019… You can also see from this graph that long-term cycle highs tend to occur when helio Jupiter is in Sagittarius, which is in effect October 6, 2018 through October 19, 2019… Jupiter transiting through Sagittarius is a reason to think that the U.S. stock market could make yet another high, above the all-time high of October 3, 2018. With this study in mind, we will look for the high of October 3, 2018, to be tested, and even taken out in 2019." Forecast 2019 Book (PS- as of writing we only have 2 print copies left in stock- hurry!)
For the past several months, our reports have alerted readers that this bull market could end within two months of August 2019, based on the history of the Jupiter-in-Sagittarius correlation. The all-time high to date in the DJIA has been July 16, one day past our July 12-15 two-star CRD (Critical Reversal Date) and on the lunar eclipse. The S&P and NASDAQ made their all-time highs one week later, without confirmation from the DJIA, which was our geocosmic and technical signal that the high was likely in. However, the cyclical and pattern studies will not give a confirmation signal to a bear market until prices fall below their primary cycle lows of two months ago. Nevertheless, when clients ask me if I think the bull market is over and the bear market is underway, my answer, for now, is "Yes," based on the geocosmic correlations and divergences that happened in late July and early August. The market's behavior since that time has been typically "bear market behavior." That is, every rally is followed by a more severe decline, and every buy signal short-term is followed by a stronger sell signal short-term. Plus, the timing of the July highs is right on time. It is true that there is still time for the market to make new highs while Jupiter is in Sagittarius, and it could, as long as the DJIA holds above 24,680, but I would not count on it.
In addition to the correlation of highs with Jupiter in Sagittarius, we are also now in the 4-week orb of the Sun/Mars conjunction that takes place on September 2. This time band has a strong correlation to 8-20% reversals from highs or lows in world stock indices. Thus, we should not be surprised if that type of decline is now underway. It also implies that once this selloff is completed, an 8-20% rally will likely follow. But an 8-20% gain represents far less value than an 8-20% decline.
The major geocosmic changes of this week involve the Sun, Venus, and Mars all leaving the sign of Leo for Virgo. This has importance to the chart of President Donald Trump, for each will cross his natal Ascendant and Mars in late Leo. As mentioned several times before, and proven to be correct, the major threat to the national and world economy and stock markets is the political threat. We are likely to see this drama continue to unfold through October. There may be some positive news on the trade situation with China and/or the Federal Reserve Board now through the following 1-2 weeks (August 24-September 1), and this may lift stock prices. But the opportunity for a favorable resolution to China and the U.S. trade war has probably passed for now, and the new down trend in U. S. equities appears to be established. A close above 26,800 begins to challenge this bias. For traders, this probably does not matter, for you can gain more profit being short in a bear market than long in a bull market, for shorter periods of time.
We will return to our normal schedule next week, after August 20. In the meantime, from the bottom of my heart, I wish to express my appreciation and gratitude to all who have sent me congratulatory messages regarding my perfect wedding ceremony and festivities last week. It was a great experience, with 140 friends and relatives present for our Rhine River Cruise and the parties that followed for the next two days. And now the honeymoon, during the financial and stock market crises of the past two weeks. Well, I regret I was away during this period (and still am until the middle of this week). It always seems to happen that when I take time off, the markets decide to explode or implode. Either I plan too well, or I have a strange but wonderful karma.
Disclaimer and statement of purpose: The purpose of this column is not to predict the future movement of various financial markets. However, that is the purpose of the MMA (Merriman Market Analyst) subscription services. This column is not a subscription service. It is a free service, except in those cases where a fee may be assessed to cover the cost of translating this column from English into a non-English language. This weekly report is written with the intent to educate the reader on the relationship between astrological factors and collective human activities as they are happening. In this regard, this report will oftentimes report what happened in various stock and financial markets throughout the world in the past week, and discuss that movement in light of the geocosmic signatures that were in effect. It will then identify the geocosmic factors that will be in effect in the next week, or even month, or even years, and the author's understanding of how these signatures will likely affect human activity in the times to come. The author (Merriman) will do this from a perspective of a cycles' analyst looking at the military, political, economic, and even financial markets of the world. It is possible that some forecasts will be made based on these factors. However, the primary goal is to both educate and alert the reader as to the psychological climate we are in, from an astrological perspective. The hope is that it will help the reader understand the psychological dynamics that underlie (or coincide with) the news events and hence financial markets of the day. No guarantee as to the accuracy of this report is being made here. Any decisions in financial markets are solely the responsibility of the reader, and neither the author nor the publishers assume any responsibility at all for those individual decisions. Reader should understand that futures and options trading are considered high risk.
Analysis feed
---
Latest Forex Analysis
Considering the recent shift in the market's risk sentiment, mainly due to the positive headlines from China, any upbeat reading can help buyers ahead of today's Fed meeting. If the price pressure keeps being soft, odds concerning the RBA moving closer to negative rates increase, which in turn will pull AUD/USD below its multi-week low.
Read more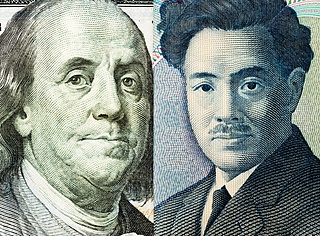 As far as the coronavirus goes, the latest reports are that the number of known cases of the new virus rose by nearly 60% overnight.
USD/JPY News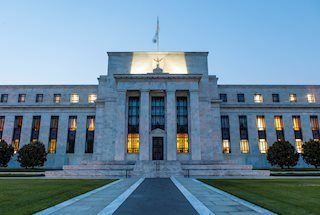 After experiencing its largest one day decline in months, stocks rebounded on Tuesday. While some investors may hope that the worse is over, it is important to realize that the full effects of the coronavirus has not been seen.
Read more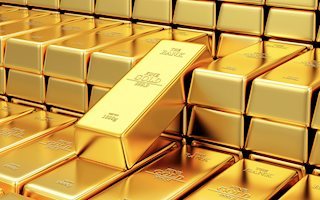 Gold prices continued to move lower during the American session and reached a fresh daily low at $1566/oz.
Gold News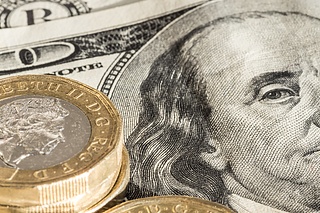 The dollar continues to advance against all of its major rivals, getting an additional boost from upbeat CB Consumer Confidence. GBP/USD trading around 1.2980. BOE to have a monetary policy meeting this Thursday.
GBP/USD News
---