The US will have two tailwinds–Delta and growth
Outlook
The calendar is light as attention turns to the ECB policy meeting today and tomorrow. The consensus expectation is naming Delta as a risk but the forward guidance to remain about the same now that the 2% inflation cap in gone and inflation will be allowed to go above it. This is not really dovish but rather anti-hawkish and probably accounts for the euro failing to get a pre-meeting bump.
The Econoday calendar shows the ADP estimate of private sector employment today, but this seems to be an error–it comes out on Wednesday, Aug 4. But looking at job growth is not a waste of time–amid the shouting and breast-beating, it's still the key number in the recovery story and the key number for the Fed.
We had a toxic bout of risk-off that delivered the biggest equity market sell-off since last year that has now seemingly reversed back to risk-on. But is that how things work? To be sure, the dollar got whipsawed yesterday, but we continue to think panics don't go away in a single day. We can still alternate among Delta, inflation, looming recession, and Congressional gridlock as risk-off factors while events evolve. The biggest of these is the spread of Delta, even in the US, which is the same perversity as the previous president raising risk-off with erratic behavior and blatant mismanagement.
Meanwhile, Delta poses a threat to central banks wanting to taper and raise rates in the next 2-3 quarters, led by the Reserve Bank of New Zealand. Morgan Stanley writes "International border restrictions remain and are likely to remain for some time, and we are skeptical that the RBNZ would want to begin tightening policy actively when border restrictions remain." Forecasts of a hike as early as November need to get put off several months.
In other words, "It's the pandemic, stupid." Rising Covid cases in the US actually favor the dollar as a risk-off factor. Besides, the economic data has plenty of room for a fallback and will be short-lived, anyway, with job growth and consumer spending due to pick up in Sept and Oct. Then the US will have two tailwinds–Delta and growth.
While some gloomsters prefer to fret about inflation/stagflation, the more likely outcome is huge job growth in the fall–over 1 million per month–and thus relief for the Fed. By Halloween, we could be taking bets on the first hike–again.
Off on the side and not getting much notice is US foreign policy that favors cooperation and compromise, as we saw in the case where a bunch of countries joined the US to blame China for the Microsoft hack. The WSJ reports Congress is considering a bill that would ban goods produced in China by forced labor (companies have to prove they don't use forced labor). "Apple and Nike are clearing their facilities of Uyghur workers from Xinjiang." This is a little bit like asking "when did you stop beating your wife?" and would be sneered at by the previous president's crowd. It's a rare bird, indeed.
On a more practical note, the US and Germany have a deal allowing NordStream 2 gas pipeline to go ahead. Remember Trump wanted Europe to buy its natural gas from the US. We don't know how these foreign affairs developments affect sentiment toward the US and toward the dollar, but it's not unfavorable and perhaps forms a base. We are not willing to give up the trend.
---
This is an excerpt from "The Rockefeller Morning Briefing," which is far larger (about 10 pages). The Briefing has been published every day for over 25 years and represents experienced analysis and insight. The report offers deep background and is not intended to guide FX trading. Rockefeller produces other reports (in spot and futures) for trading purposes.
To get a two-week trial of the full reports plus traders advice for only $3.95. Click here!
This morning FX briefing is an information service, not a trading system. All trade recommendations are included in the afternoon report.
Feed news
---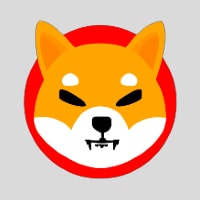 Leading investment platform eToro has been adding cryptocurrency assets on popular demand from users. The Dogecoin killer recently amassed 600,000 holders despite range-bound price action.
Read more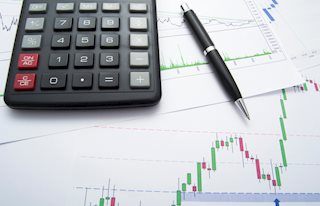 NYSE:NIO added 1.86% as EV and China stocks bounced back again. Nio rides higher as industry leader Tesla gets some major upgrades. Nio rival XPeng releases a refreshed look for its compact SUV.
Read more
---