SP500
For the SP500, cycle-wise November 4th was the Primary cycle trough. 1 which puts us entering the 23rd week of a nominal 18 week cycle. November 4th was the 40 week cycle trough as well.
It should be noted Primary cycles (18 weeks) most often start with a nominal 6 week sub-cycle. The 2nd most common start is a 1/2 Primary or 9 week sub-cycles. The nominal range for the Primary cycle is 13 to 21 weeks. Currently the high of this cycle was on March 1st closing at 2396 in the SP500. This high is very late in the cycle. It is very right translated which by itself would be bullish.
This cycle is so late I expect the cycle to expand, probably into the 22 – 23+ weeks area possibly longer. Although the US markets appear negative. I'm short going into next week. we should be looking for a possible Primary cycle trough over the next few weeks though next week may be very difficult.
With the upcoming Astrological activity, I expect the markets to be volatile over the next few weeks and moving down into that trough. The last 2 months have been unusual and very difficult to forecast. Note, we could see a turn next week with Venus going direct on April 15th.
To summarize, there was a tremendous move up from November 4, 2016. It went sideways starting in early December then up again near the Jupiter retrograde on February 6th. The US markets are very overvalued at this time.
From here the markets hit the Sun conjunct Neptune transit, the Jupiter opposition Uranus and Venus retrograde. These three, hitting aspects at least stopped the move up and the index has been trending down since the March 1st high. I have been expecting a sharper, deeper move down than we have seen so far.
Note the 15 (red) and 45 day (blue) sma's. The 15 day sma has crossed the 45 day and is pointed down. I'm waiting to see the 45 day sma to turn down as well.
The look back for the 15 day sma is going to drop some higher values which by itself would mean the 15 day should move lower.
The look back of the 45 day sma gets us back to the early February area. Taking out the lower values out would mean, by itself, a move higher in the 45 day sma.
Having the 15 day lower than the 45 day is something we look for near a Primary cycle trough. I'm expecting more price action to the down-side
April is filled with powerful Astrological aspects and events. Don't discount the aspects of the larger planets. They can cover longer periods of time. For example, 2 weeks ago we had Saturn going retrograde. This can last for a number of weeks and is a period of review, taking stock, restriction, fear and correct recent mistakes. The Sun always trines Saturn approx. 11 cd's, (calendar days) after Saturn turns retrograde. This is April 17th.
This is a month of retrogrades. The following planets turn retrograde or direct this month; Saturn retrograde, Mercury retrograde, Venus direct and Pluto retrograde. See last weeks blog.
Next week, starting on Saturday:
April 14 Sun conjunct Uranus
The Sun and Uranus are volatile. This could be a signature for sudden reversals in the trend of the markets. Last week we covered sidereal Uranus and it's 42 year cycle. The Sun will conjunct Uranus very close to that position in the sidereal Zodiac. For those with interest I used the Lahiri zodiac.
April 15 Venus direct.
This signature is often found at market turns. Again, Venus is money among other things.
April 17 Sun trine Saturn
As noted above this always takes place approx.. 11 days after Saturn turns retrograde. This can extend the restrictive, fearful period. In this case Mars was in waxing trine to Pluto (war planets) when Saturn turned retrograde.
April 19 Sun enters Taurus
In this case the Sun will emphasize the "Economy", or the truth about the economy. These events and aspects cover the world economy, which, by most measures is overvalued.
April 20 Pluto turns Retrograde
Pluto turning retrograde, surprisingly does not have a strong effect on the US economy. Pluto does rule debt however, and debt is a problem globally. Watch for issues of debt over the next few weeks. I'm watching Europe closely on this issue and in particular Greek and Italian banks but there could be many banks involved once there is a failure.
Debt was a big problem in the 2009 market, marked at a low on March 6, 2009. Today there is more debt for all levels of government, public and private pensions, company debt and personal debt.
April 21 Venus square Saturn
Due to retrograde motion this is the second Venus / Saturn square in two weeks. It has a strong association with Primary cycles but needs a wide orb. We are in the time frame for a Primary cycle trough which is now late.
April 21 Sun trine North Node
One thing I have not mentioned is a market theory developed in the 1930's by Louise McWhirter. The basics of the theory are spelled out in her 1930's book, Astrology and Stock Market Forecasting.
The basics are this. The trend in business volume has been found to correspond with the cycle of the North Node which has a cycle length of 18.7 years. The North Node moves backwards through the signs in relation to the other planets.
The high point of business volume is reached when the North Node transits through Leo. The low point of business volume occurs when the North Node transits through Aquarius. The last transit of the North Node through Aquarius was Dec 2007 through August 2009. The low came in at March 6, 2009.
The North Node enters Leo in early May 2017. It does not necessarily start immediately. The North Node will be in Leo for approx. 1.5 years.
April 21 Mars enters Gemini a mutable, air sign
To answer a subscriber's request.
Mars governs the military, soldiers, military and naval men / events. War, terrorist attacks, industrial disputes, strikes and conflicts. Opposition forces. Fire and fire services. Mars rising on the eastern horizon is aggressive and warlike.
With Mars in a mutable sign (Gemini) Mars is combative but Mars is scattered and unfocused in Gemini and possibly not thinking and communicating coherently. Look for strife and war like activity.
There are others later in the month but that's the coming week.
Venus
The following chart shows Venus retrograde, the Inferior conjunctions of Venus and the Sun and Venus going direct coming up on April 15th. Read the last couple of blog post for more info on Venus retrograde.
The Venus Direct signature often occurs at a move in the SP500 both up and down. I'll be looking for a move down. It is the blue arrow on the chart.
Mercury
The other planet inside the Earth's orbit is Mercury. It too has inferior and superior conjunctions. On the chart the red arrow is Mercury turning retrograde, then the Inferior conjunction of the Sun and Mercury and then the blue arrow which means returning to direct motion. Mercury can be a very confusing time.
From last week watch Sidereal Uranus as it will have a wide orb and could affect the markets or a world event at any time.
All the longer term Astrological aspects and events still apply. See previous blog posts.
Watch for potential geophysical events, violent weather or increased conflict. Mars is the planet of war, conflict and aggression. We had noted this last week and we got the USA bombing Syria on April 6th the same day Mars trined Pluto. A war aspect. We also had the use of a MOAB bomb and potential crisis brewing in North Korea. From other sources, there may be an event or issue with water in the USA. This summer may see increased geophysical activity, particularly around the Solar eclipse.
As mentioned in previous weeks both Israel and Egypt (mid-East) may come to the fore this year as regards to conflict and aggression. Iran and Turkey may be included as well. This may be seen before the end of April. This is connected to the on-going Saturn / Uranus trine, a 45 year aspect which is exact again on May 19th.
Mars is active and can result in war or conflict. The US should stay out of any conflicts as they should concentrate on growing health and legal problems at home. If the US does get involved it could result in many casualties. At this point watch Syria and North Korea. Coming up, can Iran be kept off center stage?
I continue to watch the 24th harmonic cycle (360 / 24) cycles for short term turns. The brown squares are Sun / Saturn 15 degrees on the following daily chart.
The last hit was on March 31.
The next hits are April 17th then May 2nd.
I have added 3 price lines to this chart.
Saturn - black
Uranus - purple
Neptune - light blue
These price lines can act as support / resistance. Also on this chart are blue vertical line which is the 24 cd (calendar day) cycle. It has been at highs and lows.
The date of March 1st is the same date as the 24 Harmonic. We went down.
Looking forward I'm expecting difficult markets through April timeframe.
With the bombing in Syria after the use of chemicals against women and children we should remember the problems in Syria were related to gas pipelines. Assad had refused a natural gas pipeline proposal from Qatar backed by Saudi Arabia. This pipeline would have gone through Syria and into Turkey. This could go through to Europe and therefore negatively effect Russia's near monopoly on natural gas to Europe. Instead Assad chose another option, which was a pipeline from Iran, Iraq and Syria. The overthrow of Assad would clear the way for the Qatar pipeline. The USA for their part were supporting the Syrian rebels, indirectly supporting the the Qatar alternative and siding with the US ally Saudi Arabia. Of course, we have the Sunni / Shiite differences behind all this activity.
"What everyone is looking for, is what is looking."
-- St. Francis of Assisi
This blog will cover the stock market from a timing perspective. As such there will be no coverage of fundamental analysis. The approach will be to look for market cycles which are timed with Astrological cycles. When found technical analysis will be used to fine tune entries and exits. Most articles will include examples. For those who are dubious because it "just should not work", read a few posts. You may be very surprised. I am a certified accountant, computer programmer and astrologer. NORMAL STUFF The projections and information provided does not constitute trading advice, nor an invitation to buy or sell securities. The material represents the personal views of the author. Anyone reading this blog should understand and accept they are acting at their own risk. Each person should seek professional advice in view of their own personal finances.
Feed news
---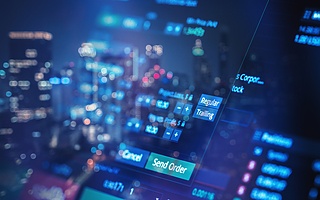 Cardano price is currently hovering below a freshly shattered 6-hour demand zone, ranging from $1.68 to $1.79. This resulting crash could extend to the immediate and critical foothold at $1.40.
Read more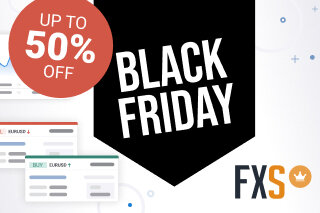 Do you want to take your trading skills to the next level? Now you have a chance of leaping forward at attractive introductory rates. For Black Friday, FXStreet is offering discounts of up to 50% on its upgraded Premium plans.
Subscribe now!
---