Smelling a Blowout, Gold Starts to Warm
There was good news for gold bugs last week in The Wall Street Journal, even if it threatens a day of reckoning for everyone. Although Friday's front-page story had nothing to do with bullion, the headline tells us why sunnier days are likely for anyone invested in precious metals over the next few years: Washington Puts Aside Fears And Embraces Debt. It is the word 'embrace' that holds such promise — and menace — since it implicitly acknowledges that regardless of who wins in 2020, there will be no serious political opposition to the fiscal orgy brewing on Capitol Hill. The mountain of bogus money needed to stoke the revelry cannot but put upward pressure on inflation hedges, particularly gold and silver. That is why the rally in precious metals begun two weeks ago should be taken seriously.
Mind you, this doesn't mean bullion quotes are destined to soar as they did during the 1970s heyday of inflation. There are factors at work that will keep inflation relatively subdued no matter how much ginned-up money the Guvmint pumps into guns, butter and free lunches. This time around, global competition will suppress price increases not only for goods and services, but for the labor required to produce them. Working stiffs have never benefited from inflation anyway, and there's no reason to think they will do so this time. The biggest beneficiaries will be investors in stocks and real estate, much as they have been over the course of the decade-long bull market. But also investors in gold, which appears bound most immediately for $1412 an ounce.
Only Deflation Is Possible
Ordinarily we might expect interest rates to rise, choking off borrowing before it capsizes the economy and the banking system. This time, though, strong global demand for U.S. Treasury paper will allow the Guvmint to continue to pump up the economy with a fiscal binge that can be financed at relatively low rates. The day of reckoning will come later when recession finally hits, as it eventually will. That will push the deficit and interest rates into an unmanageable upward spiral. The endgame will be a catastrophic deflation, since there is no way the Fed can monetize America's recurring bills for Social Security, Medicare, Medicaid and myriad other balance-sheet items that are not investable assets. Just how long the destructive process will take is anybody's guess. Speaking as a permabear who yearns to short every rally, I'm psychologically prepared for a final burst of irrational exuberance that could see the Dow rise above 30,000.
Rick's Picks trading 'touts' are for educational purposes only. Past performance is no guarantee of future performance. (See full disclaimer at https://www.rickackerman.com/)
Analysis feed
---
Latest Forex Analysis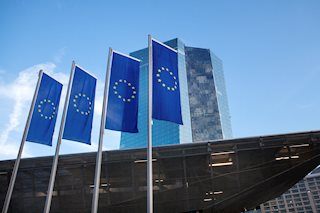 "The ECB is ready to do whatever it takes to preserve the euro." These famous words by Mario Draghi, President of the European Central Bank, are the centerpiece of his legacy.
Read more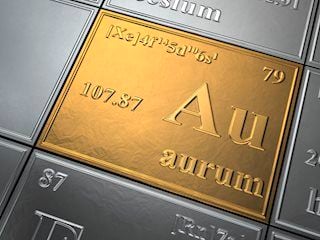 Despite economic challenges from Asia and uncertainty surrounding the Brexit, Gold prices step back to $1,491 amid Asian session on Thursday. An active economic calendar, including ECB, will be the key.
Gold News
---