Slower growth and rising inflation uncertainties
COVID-19 restrictions are set to weigh on economic activity this winter but growth will remain positive. Global goods consumption will remain elevated and production will have a hard time follow suit over the next 3-6 months.

Economic activity should pick up in the spring from waning COVID-related restrictions, easing global supply chain problems and economic policy stimulus in China.

Inflation is set to ease in 2022, but at a slower pace than previously expected, forcing especially the Fed to embark on tighter monetary policy.

A large inflation surprise forcing an abrupt central bank response and/or spreading of more dangerous and transmissible COVID-19 variants are the key risk.
After the brisk recovery from the COVID-19 crisis last year, the momentum in the global economy is moving into a lower gear. Fading re-opening effect, waning fiscal stimulus and global supply chain challenges have weighed on manufacturing activity while service sector activity is challenged by the delta variant in the pre-summer in many emerging markets, followed by the US over the summer and lately in Europe, where several countries are starting to impose new restrictions.
At the same time, global inflation is rising to levels not seen since the run-up to the financial crisis in 2008. Rising energy and commodity prices, cost-push effects from supply chain bottlenecks, high goods demand and re-opening effects in services are some of the key factors globally. However, notably in the US, the combination of significant fiscal easing together with very lax monetary policies have added further to inflation pressures.
COVID-19 restrictions to weigh on economic activity this winter
Despite relatively high degree of vaccination rates in the western world, covid cases are rising again in many countries in the Northern Hemisphere. While fewer are at risk of serious illness following the roll-out of vaccinations in many countries, hospitalisations are going up, especially in countries with low vaccine uptake, but also because protection from the vaccines is waning faster than expected and much looser restrictions compared to same time last year. Booster shots for especially elderly and people in high-risk groups are pulling in the other direction. Still, several European countries have already re-imposed restrictions and more are likely to follow, while emerging markets have seen a sharp fall in infection rates and a resumption in economic activity. However, the new variant discovered in South Africa called B.1.1.529, which may be more transmittable and dangerous than other variants, could spread to all regions and pose risk to economic activity.
While we generally think that restrictions will be lighter than last winter, we still expect the COVID-19 virus will cause headwinds for economic growth. Restrictions are being considered in more and more European countries. While the US and other emerging markets are also at risk given their relative low vaccine coverage. Apart from restrictions economic activity can also be hit by people becoming more fearful of catching the virus, which will weigh on especially service sector activity.
Without the hard lockdowns, the direct hit to economic growth is likely to remain much more moderate than a year ago. The biggest impact is, however, a shift away from service consumption towards goods consumption, which means that bottlenecks (high freight rates, long delivery times, empty shelves and higher underlying price pressure etc) remain unresolved for the next 3-6 months (see also next chapter on global supply problems). We have nevertheless lowered our near-term forecasts (Q4 21 and Q1 22) for both the US and Eurozone due to lower expected service consumption, more than outweighing possibly solid goods consumption.
This publication has been prepared by Danske Bank for information purposes only. It is not an offer or solicitation of any offer to purchase or sell any financial instrument. Whilst reasonable care has been taken to ensure that its contents are not untrue or misleading, no representation is made as to its accuracy or completeness and no liability is accepted for any loss arising from reliance on it. Danske Bank, its affiliates or staff, may perform services for, solicit business from, hold long or short positions in, or otherwise be interested in the investments (including derivatives), of any issuer mentioned herein. Danske Bank's research analysts are not permitted to invest in securities under coverage in their research sector.
This publication is not intended for private customers in the UK or any person in the US. Danske Bank A/S is regulated by the FSA for the conduct of designated investment business in the UK and is a member of the London Stock Exchange.
Copyright () Danske Bank A/S. All rights reserved. This publication is protected by copyright and may not be reproduced in whole or in part without permission.
Feed news
---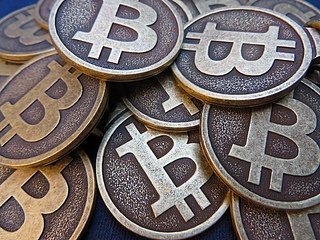 Bitcoin price has dropped considerably over the last three weeks. The recent downswing has made things worse for BTC and hints that a steep correction could be on its way.
Read more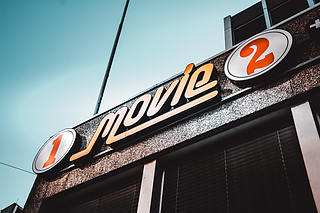 Netflix stock edged down after better than expected Q4 results. Will the Netflix stock price rebound? Expectations of rising subscription and higher prices are bullish for Netflix stock price.
Read more
---