Though having followed different trajectories in the 20th century the Russian and Brazilian economies have much in common so it is worth looking in more detail at their similarities and differences.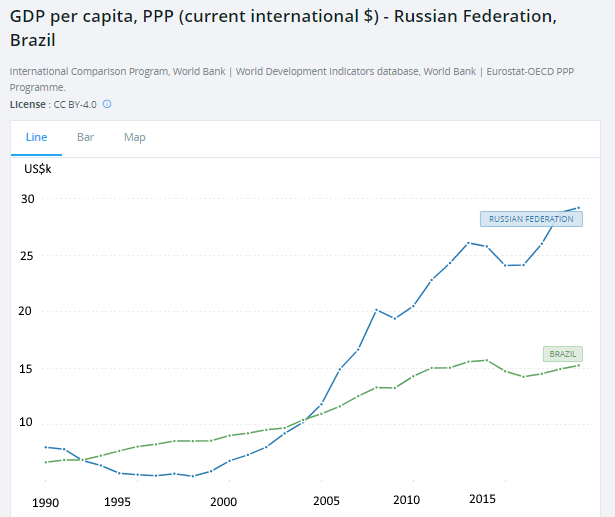 This chart shows Russia pulling ahead in terms of income per capita despite Brazil leading in the 1990's due to the chaos in Russia following the collapse of the Soviet Union.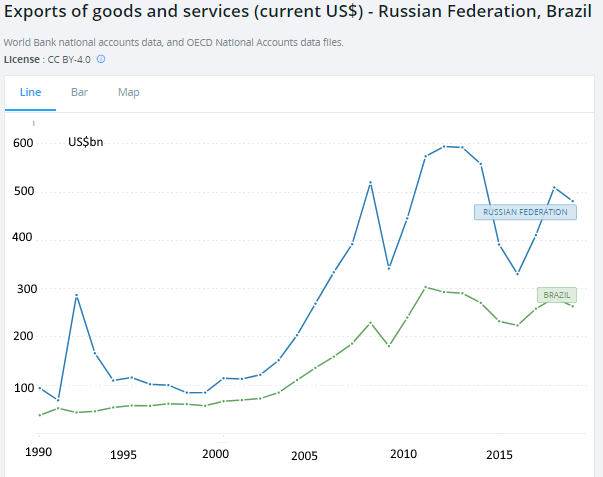 The value in US$ of Russia's exports is quite variable due to fluctuations in the price of oil but they can be said to average about US$500bn a year compared to US$300bn a year in Brazil.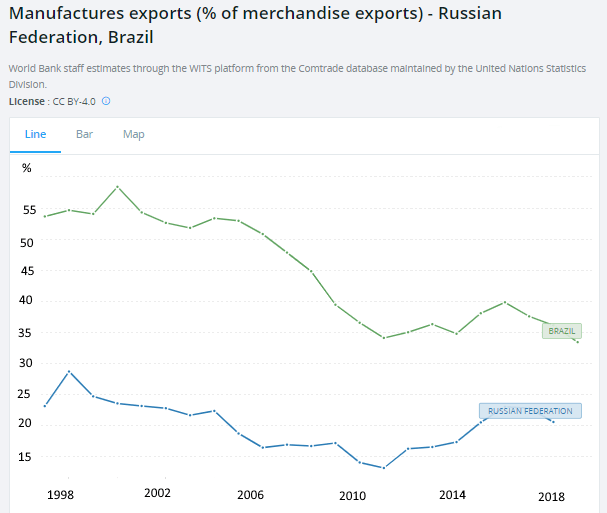 Brazil has a higher % of manufactures in it's overall exports but this has been on a downward slope from 55% at the turn of the Millennium to 35% today which is a worrying trend.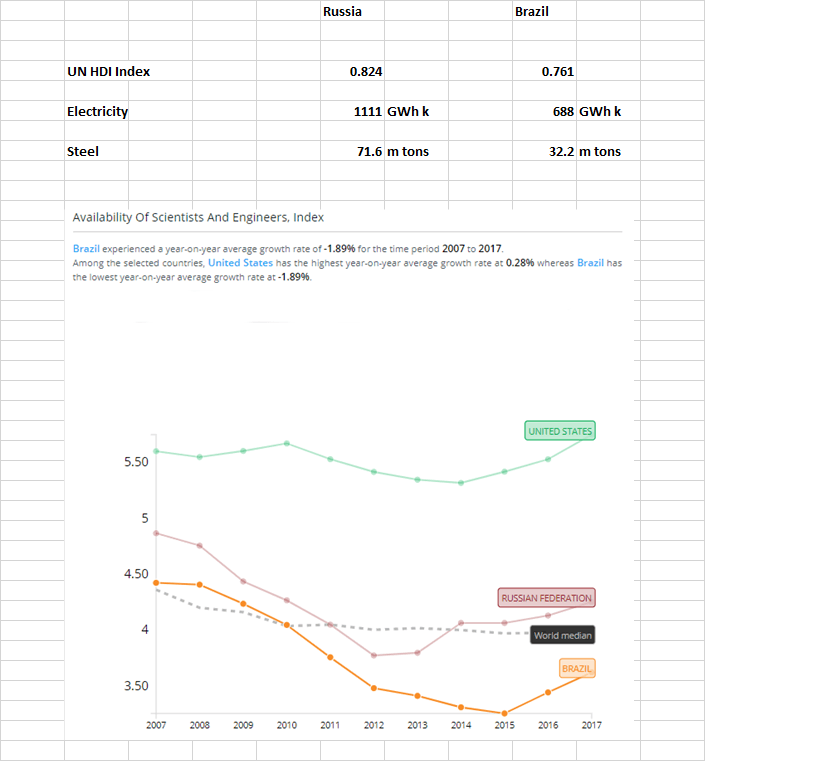 Russia has more engineers and scientists than Brazil but still lags behind the US. The one industry where Russia is still a major force is armaments where many of it's companies have world beating technologies. In consumer goods both Russia and Brazil mostly manufacture foreign brands.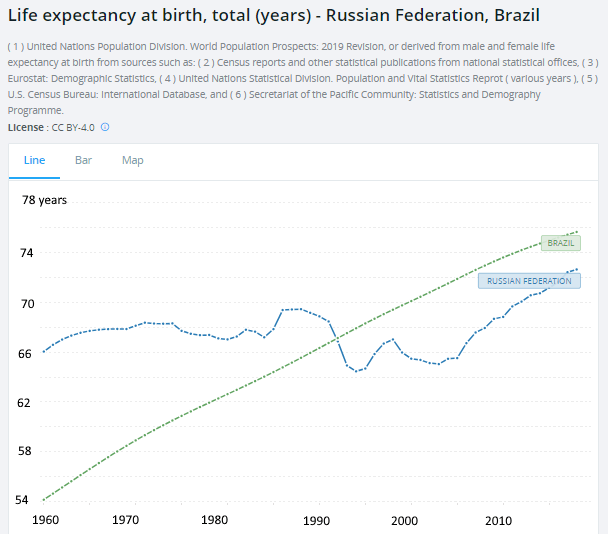 In Brazil life expectancy shows a linear improvement since 1960 whereas in Russia there was little increase during the Soviet period and a decline after it's collapse. Only since 2005 has Russia experienced improving life expectancy.
Latin Report is not legally responsible for any decisions taken based on the views offered here or in our Reports.
Feed news
Join Telegram
---
Recommended Content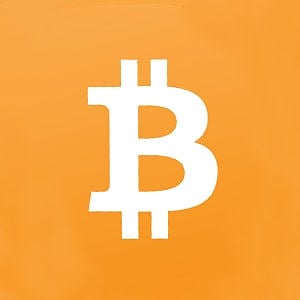 Powell reckons that a lot of thought must be put into regulating crypto activities. The crypto market's bullish stint coincides with Powell's speech "on opportunities and challenges of the tokenization of finance," at the Louvre Museum in Paris.
Read more

As always, a lot is happening this week in the semiconductor space. Despite the continued decline of share prices all around, the major chip designers and manufacturers continue to announce significant moves.
Read more
---