Pressure Grows for China to Give In
We could know soon whether Trump's trade war against China has been worth it. Beijing has increasingly good reason to give way, since there are signs that the Chinese economy is starting to implode. GDP was recently reported at 6.2%, the slowest pace since 1992, and consumers have been hit hard by the devaluation of the yuan. Cheapening the currency may have kept exports from collapsing, but it has also made imported goods more expensive, causing a corresponding fall in the standard of living.
If China buckles, it would validate Trump's initial, tactical assessment that the U.S. was in better shape to weather a trade war. That seems to be true so far, but if just a little more tit-for-tat should topple the global economy from its pins, the victory will have been Pyrrhic. While America's economy is outwardly strong, inflated prices for stocks and real estate have made it extremely vulnerable to a downturn. Europe's ongoing shrinkage could prove to be the catalyst, since it is occurring with interest rates at or below zero. The failure of the euro-zone to reverse this trend is certain to dampen Wall Street's exuberance whenever the Fed hints of easing. This is a hazard that undoubtedly has begun to affect investor psychology, and its potential to kill the bull market once and for all should not be underestimated.
'Greatest Theft in History'
In the meantime, support for free trade is remarkably on the wane, even in so strong a redoubt as The Wall Street Journal. Like the rest of us, the newspaper's editors seem to have tired of China's sleazy business practices. An op-ed piece on Monday cited China's "aggressive exploitation of the global trading system that amounts to stealing from other economies." Still more remarkable was tacit op-ed support for Mr. Trump as he digs in his heels: "[The President] wasn't far off when he called it 'the greatest theft in the history of the world.' " Tariffs, it would seem, are enjoying a patriotic revival.
Rick's Picks trading 'touts' are for educational purposes only. Past performance is no guarantee of future performance. (See full disclaimer at https://www.rickackerman.com/)
Analysis feed
---
Latest Forex Analysis
The US Dollar Index (DXY), which tracks the buck vs. a bundle of its main competitors, alternates gains with losses on Thursday around the 97.80/90 area.
US Dollar Index News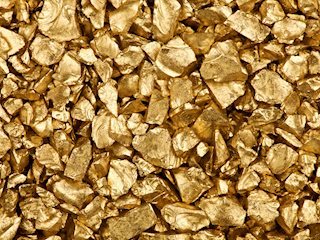 Gold seems to have stalled its recent corrective bounce from three-month lows and witnessed a modest pullback from previous support, now turned resistance near 100-day SMA.
Gold News
---