Oil Price down as U.S. production restarts, British retail sales decline, GBPUSD slips [Video]
Oil Price down as U.S. production restarts
After five consecutive sessions of trading higher, prices of crude oil today slipped, as several energy companies restarted production.
It was reported that as a result of the recent Hurricanes in the region, some companies in the U.S. Gulf of Mexico halted operations.
Many believe that this contributed to the recent rise in energy prices, however if this supply channel has once again reopened, prices may begin to stabilize.
WTI crude fell to an intraday low of $71.23 in today's session, cementing a decline of roughly 1%.
This drop could worsen in upcoming days, with one third of output in the region still reportedly offline.
British retail sales decline, GBPUSD slips
In the United Kingdom, the FTSE 100 also dropped, with GBPUSD trading lower on the news that retail sales had declined.
According to the data from the Office for National Statistics retail sales fell by 0.9% last month, whilst remaining above pre-pandemic levels.
Many believe that the drop in retail sales comes as Brits opt to eat-out choosing restaurants, opposed to shopping at supermarkets.
This was somewhat validated with figures showing that the Clothing and footwear sector was the only area to see sales rise in August.
GBPUSD hit an intraday low of 1.3741,its lowest level since September 8th, whilst the FTSE 100 fell below the 7000 level, closing the week 0.91% lower.
Trading any financial instrument on margin involves considerable risk. Therefore, before deciding to participate in margin trading, you should carefully consider your investment objectives, level of experience and risk appetite. Most importantly, do not invest money you cannot afford to lose. Consulting with your investment counselor, attorney or accountant as to the appropriateness of an investment in margin trading is recommended. This electronic mail message is intended only for the person or entity named in the addressee field. This message contains information that is privileged and confidential. If you are not the addressee thereof or the person responsible for its delivery, please notify us immediately by telephone and permanently delete all copies of this message. Any dissemination or copying of this message by anyone other than the addressee is strictly prohibited.
Feed news
---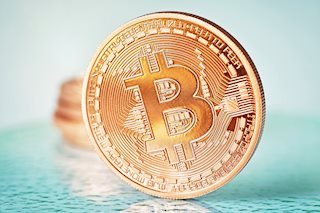 Bitcoin price is due for a retracement as MRI flashes a sell signal on the daily chart. Ethereum price continues to consolidate under the $3,938 resistance level. Ripple price slides below the $1.09 support level as the crypto markets prepare for a minor correction.
Read more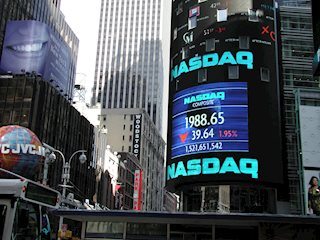 Tesla breaks higher again on Monday as we had called. TSLA to release earnings after the close on Wednesday. Is it time to sell Tesla stock now before earnings?
Read more
---