Markets are fending off a revival of risk aversion
Outlook:
Markets are fending off a revival of risk aversion based on the trade war by pretending that a deal is still possible. No, it's not. Delusional wishful thinking is no basis for making trading and investment choices...
Bloomberg reports a series of cases from the war of words, including the Communist Party's flagship newspaper claiming trade advisor Navarro "spreads lies" and the Chinese ambassador in South Africa taking out a big newspaper ad attacking the Trump trade stance as "winner-takes-all law of the jungle."
(Well, yes.) Bloomberg writes "The name-calling does little to boost chances of a trade deal and reflects a hardening of positions on both sides. More substantive developments also suggest the two camps remain separated on thorny issues as public pressure mounts in the U.S. for some sort of truce... So while global markets enjoy a few days of relative calm with no fresh trade bombshells, the latest signals from the front lines aren't supporting the case for optimism either."
We doubt any of this passes the "So What?" test. Bloomberg notes in its unrelenting opposition to Trump that his approval rating continues to fall. It names a single poll but last evening cable TV named hundreds of them and they all show Trump's approval rating falling and disapproval rating rising. Trump watches TV—it beats actually reading anything or taking briefings from people with facts—and he knows the trade war with China needs to get resolved in part or in full if he has any chance of getting re-elected. So we are back to forecasting a breakthrough in talks, or something that looks like a breakthrough. That implies more risk-off currency market action, including gains for the commodity currencies.
We get practically nothing today to move FX—PPI, wholesale inventories (the Atlanta Fed likes this one) and crude oil stockpiles. The Big Deal is tomorrow's ECB policy meeting. As we wrote yesterday, a hefty stimulus package from Mr. Draghi, which is what he all but told us to expect last spring, could be euro-favorable, counter-intuitive as that seems. Lower rates of returns (and lower earnings potential for banks) "should" harm a currency unless traders believe the measures will work. Diversifying QE assets, for example.
In recent days, opposition to a fiscal link or more QE has been loud, but Mr. Draghi is reading his tea-leaves, not the chatter. He's the leader. He has to know about the chatter, but not necessarily to change his intentions because of it. The FT writes that expectations of a heavy-hitting package are so high "that any sense the central bank has not gone far enough could be brutal." At the same time, the BoA ML economist says "Given risks for disappointment from the ECB meeting, the euro may move higher in response." Net-net, it looks like the market expects Draghi to wither at the last minute and offer something less aggressive, and that less dovish package, whatever it is, will be euro-favorable.
This is altogether too twisty. Draghi is perfectly capable of exercising his Machiavellian chops, but he is also honest, something all these market observers seem to forget. We can assume he has a genuine commitment to the most welfare for the biggest number of parties, and that means a big package as a parting gift to LaGarde. To forecast the euro higher because Draghi will disappoint is not a good bet, in our humble opinion.
Something else that will affect the market's view of Draghi's Last Package will be the Fed outlook. We all agree that Sept brings a cut. After that, nobody knows. The most recent Trump move is to attack the Fed as "boneheads" and call for zero interest rates "or less." Some big banks are reported to be planning for it, even. It looks like the fight between the president and the Fed is just getting warmed up. If we assume Europeans rates get even more negative (15 bp, according to some estimates), the Fed would have to go further to get a dollar negative effect. This is less twisty than the will he-won't he expectations game about the ECB, but it's not necessary something we need to worry about. The dollar is being driven not by relative yields, but by changes in relative yields to the tune of perhaps 15%. The real 85% currency mover is the uncertainty about the extent of the global slowdown generated by the Trump trade war and other stupid Trumpian things. If we assume some kind of a fix to the trade war in Oct-Nov due to Trump needing a fix to get out of the hole he dug, the dollar can fall. As things stand now, the softer dollar is still a temporary thing, especially against the euro.
US Politics: Today is the 18th anniversary of the assault on the World Trade Center in New York and the Pentagon in Washington. Last year the TV airwaves were full of replays of the documentaries on the event, but this year, zilch. Why year 17 got attention but year 18 does not is a mystery. Maybe it's because we have something else that is shocking, unprecedented and dangerous to worry about—the Trump occupation of the White House. Still, Trump had invited the Taliban—the instigator of 9/11—to the White House and then to Camp David on this anniversary, before cancelling. The ostensible reason was a bombing by the Taliban, but the real reason was Trump fear of losing the military vote.
At least he got rid of National Security Advisor Bolton, he of the walrus mustache, who came out of it looking more honest than Trump. That's not hard, of course, and faint praise for a much-disliked war-wonger. Everyone now expects a tell-all book from Bolton that will explain how invading Venezuela and bombing Iran had been such good ideas,
The Atlantic magazine has run a series of articles on Trump, finding nothing to admire and much to bemoan. The latest is by Peter Wehner, who remarks that when your car is smoking over a puddle of oil, you don't have to a car mechanic to know something is wrong with your car. We are quoting at length because this guy is darn good writer who captures it all in one essay.
Wehner writes that every day Trump is president is a day of disgrace and danger.
---
This is an excerpt from "The Rockefeller Morning Briefing," which is far larger (about 10 pages). The Briefing has been published every day for over 25 years and represents experienced analysis and insight. The report offers deep background and is not intended to guide FX trading. Rockefeller produces other reports (in spot and futures) for trading purposes.
To get a free trial, please write to ber@rts-forex.com and you will be added to the mailing list..
This morning FX briefing is an information service, not a trading system. All trade recommendations are included in the afternoon report.
Analysis feed
---
Latest Forex Analysis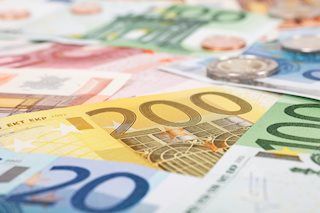 The greenback is in trouble as government bond yields keep falling to record lows spurring gears of recession. Risk-off exacerbated by coronavirus spreading worldwide.
EUR/USD News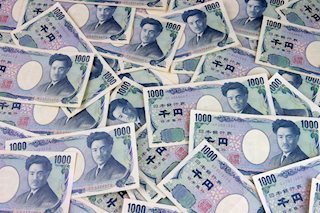 Wall Street is sharply down for a second consecutive day while US Treasury yields stand at record lows, reflecting investors concerns and backing yen gains.
USD/JPY News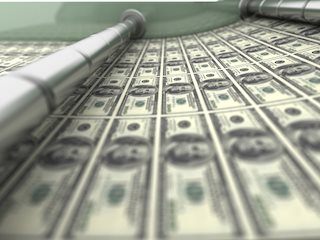 The coronavirus-related fall in US bond yields has been weighing on the US dollar. Nevertheless – and despite worries coming from Markit's PMIs – the greenback is set to gain more ground.
Read more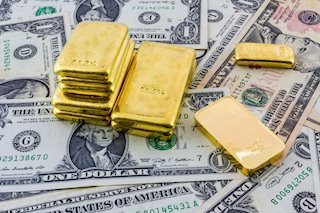 Gold extended previous day's intraday retracement slide from multi-year tops and witnessed some follow-through long-unwinding trade on Tuesday.
Gold News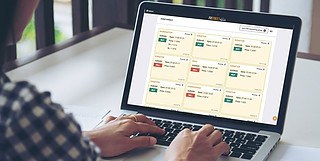 FXStreet Signals offers access to explanatory live webinars, real-time notifications when signals are triggered and exclusive membership to the company's Telegram group, where users get direct guidance by our analysts and get room to discuss and interact.
More info
---