Market report: Chances of a recovery rally, and will central bankers bite the bullet?
After Friday's epic market sell off on the back of fears about the new Covid variant, Omicron, all eyes will be on how financial markets perform this weekend. So far, Asian stocks have sold off, while US futures markets, which predict how stock markets may perform, have managed to eke out a gain, with the S&P 500 E-mini futures market pricing in a 0.8% gain, and Nasdaq futures looking for a 1% rise. Oil prices have also rebounded this morning, however, so far, they have only retraced some of the large losses that we experienced at the end of last week. This new variant took markets by surprise, the Vix index, Wall Street's fear gauge, soared on Friday, after investors were jolted from the remarkable rally across financial markets this year. The reintroduction of the UK's travel red list and PCR testing for all arrivals into the UK, put the brakes on airline shares, which fell back to levels not seen since November 2020. The market will be news-driven this week, and sentiment could remain fragile until we hear more about the impact of Omicron. We also have a mountain of economic data to digest and a large number of central bank speakers.
Stock picking
Holiday-thinned markets at the end of last week due to Thanksgiving in the US may have triggered exaggerated moves on the back of the Omicron news. Over the weekend the World Health Organisation called for a balanced response to the latest Covid news and told people not to panic. We think that this can go some way to calming market fears about the prospect of future economic lockdowns to combat this variant, however, undoubtedly there could be more pain to come for the most Covid-sensitive sectors such as airlines and aviation and hospitality. Just as the leisure sector was getting back on its feet, the vacuum of information about the impact of Omicron means that investors may not want to catch a falling knife, and even if we do see broad-based rallies, we think that any short-term market recovery this week will not see all sectors move in unison. Instead, we expect some variation in the performance of sectors as we move into the final weeks of the year. For example, we believe that we could see a strong performance for some of the high-quality names in consumer discretionary on both sides of the Atlantic, who have a track record of managing Covid and supply chain issues. For example, Walmart and Target in the US, in the UK we like Next and M&S, neither of whom, interestingly, participated in Black Friday discounting in the UK. We also think that tech could make a comeback, and it is unsurprising to us that the Nasdaq is leading the way in early hours trading on Monday. We think that we could see sharp increases in the cloud computing and cyber security space this week, and Microsoft, a big player in cloud computing, and cyber security names like Palo Alto Networks and CyberArk Software could benefit as the market starts to price in a return of the virtual office and working from home in the wake of the Omicron news.
A strong Black Friday in the US could boost consumer names
From an economic perspective, we will be watching a swathe of start-of-the month economic data this week along with plentiful central bank appearances. The market in the UK will be digesting the good news about Black Friday sales, with consumers spending a fifth more than they did last year, based on early data from banks and credit card companies. Barclaycard reported a 23% increase in payments on Friday, while Nationwide said that their customers made 5.9mn purchases, up 24% on pre-pandemic levels. There were strong sales in clothes and leisure, while supply chain problems hit sales of electronics and more expensive items. John Lewis and AO.com said that Black Friday sales could be hit by supply shortages. However, there is no doubt that the consumer spending on both sides of the Atlantic will be strong this holiday season, even if consumer habits are shifting and people are starting to make purchases earlier than ever. The early signs from Black Friday suggest to us that people are still happy to spend, even with the threat of Omicron, thus the quality retailers could continue to do well even if there are more lockdowns in future and this could support future economic performance.
Central banks: Will they or won't they
While we believe that there is an opportunity in the market after Friday's exaggerated moves and sharp sell-off, we would still urge caution as we are still getting used to this new Covid variant. Markets are likely to be reactive to news flow, so bulls need to watch for any headlines that could cause panic in financial markets. Another key driver of financial markets this week will be central bank speakers. The Federal Reserve Chair Jerome Powell, will testify to Congress on Tuesday and Wednesday in the wake of his nomination for another term as chair. Likewise, the BOE's Andrew Bailey will also speak this week. The latest Omicron news comes at the worst possible time for central bankers – they were just about to put the brakes on central bank largesse, scale back asset purchases and either signal, or in the BOE's case, start raising interest rates, when news of a worrying variant that could trigger future economic lockdowns breaks. What should they do: raise rates anyway due to fears about runaway inflation, or press pause in case more central bank support is needed for the global economy? The answers to these questions will be a key driver of asset prices this week. We think that central bankers will largely stick to their guns: more tapering in the US and a high chance of a rate rise in the UK next month. However, Bailey and Powell may subtly hint that depending on the path Omicron takes and its impact on hospitalisation rates, the pace of central bank tightening may need to be scaled back. This could be risk-positive in our view.
Can the EUR recover in the current environment?
Added to this, we also get final PMI reports later this week and the US labour market report for November is scheduled for release on Friday. The market is expecting more signs that growth accelerated in the final quarter of the year, especially in the US and UK, while in Europe, Germany and other nations that are currently experiencing a harsh fourth wave of Covid, could see a further decline in economic momentum. In the US, wage growth is expected to top 5% YoY for November. While all eyes will be on the payroll numbers, we will also be looking at the labour force participation rate, which has fallen slightly in recent months. If this picks up, then markets may also breathe a sigh of relief and could welcome this news with positive risk appetite. Inflation data in Turkey and the Eurozone is also expected. Inflation in Turkey is expected to rise to 20.7%, which could spark more fears about hyperinflation and weigh further on the TRY. Eurozone inflation is also expected to have increased at its fastest pace for 30 years when it is released on Tuesday. If this is confirmed then we could see some pullback in the euro, especially vs. the USD, which is once again weakening against the dollar and fell back below $1.13 at the start of the trading week.
This material is published by Minerva Analysis LTD for information purposes only and should not be regarded as providing any specific advice. Recipients should make their own independent evaluation of this information and no action should be taken, solely relying on it. This material should not be reproduced or disclosed without our consent. It is not intended for distribution in any jurisdiction in which this would be prohibited. Whilst this information is believed to be reliable, it has not been independently verified and Minerva Analysis LTD makes no representation or warranty (express or implied) of any kind, as regards the accuracy or completeness of this information, nor does it accept any responsibility or liability for any loss or damage arising in any way from any use made of or reliance placed on, this information. Unless otherwise stated, any views, forecasts, or estimates are solely those of Minerva Analysis' employees, as of this date and are subject to change without notice. We use a combination of fundamental and technical analysis in forming our view as to the valuation and prospects of an investment. Past performance is not a reliable indicator of future results.
Feed news
---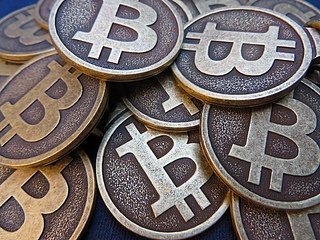 Bitcoin price has dropped considerably over the last three weeks. The recent downswing has made things worse for BTC and hints that a steep correction could be on its way.
Read more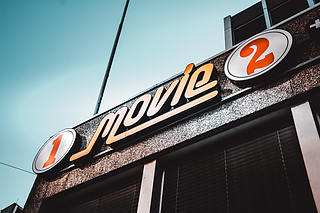 Netflix stock edged down after better than expected Q4 results. Will the Netflix stock price rebound? Expectations of rising subscription and higher prices are bullish for Netflix stock price.
Read more
---