London open: Hopes for oil reprieve on reports of China SPR buy-up
Oil markets
Reports are circulating that China will start buying oil for its SPR, which could put some much-needed distance between the psychological WTI $20 and the current spot. But, ultimately, it could provide a much-needed reprieve and some wiggle room to the devasted energy complex. At this stage of the game, it's more of an industry-wide concern as opposed to just the price of the spot. Oil is up 20% from the lows already, but it should not come as a big surprise.
So, what do you know about the size of China's SPR?
As for the size of China's SPR, let the calculation begin. We did get some clues last September, as it claimed to have around 80 days worth of stocks, and China also said it was building a new storage capacity.
In December 2019, China National Petroleum said it wanted to boost its reserve capacity to 503 mn barrels. There's a bit of a discrepancy now; 80 days would work out at 700 mn barrels because of oil import data, so it's uncertain how much room China has. The IEA suggests that a country should have 90 days' storage, thus an increase for 80-90 days is probably around 80 mn barrels or so.
Asia markets
Although we woke up to a torrent of dreadful news, with central banks trying to bring some normalcy back to funding markets and volatility slowly adjusting lower, it looks as if the extreme panic sell-off appears to be easing off as well.
Gold market
The gold flow was balanced during today's Asia session although prices have dipped from morning highs as risk traded less ugly in Asia after initially getting hit with a ton of bricks from the SP 500 closing levels.
Asia FX
Funding started incredibly expensive this morning (USDCNH -6) as a flurry of doomsday headline scenarios greeted Asia FX traders when they turned on their screens from home. The virus headcount rising Italy (April 13) and Germany (April 19) means they're extending their national lockdowns, and President Trump was floating the idea of internal travel restrictions in the US beyond advisories. The market went into buy the dollar mode.
But, lo and behold, tom next traded back to par and triggered a low volume but biggish move lower in USDCNH. Same for USDSGD.
So here we go again. With risk seemingly stabilizing and USD funding back to normal, is it round two of the China canary in the coalmine trade – buying currencies of countries who took swift containment measures which that should see their economies return to normal quicker?
US Repo markets
Having announced a new repo facility exchange for USD collateral, the Fed said that they would be stripping both reserves and Treasuries out of the leverage ratio. This is a massive deal for Treasury repo functionality and for the market's ability to absorb the enormous amount of bills that are coming to the market soon. Before this, all the Fed purchases and loans were driving up reserve growth fast, which stresses banks' leverage ratio. The easiest way for banks to free up room under the leverage ratio is to cut back on repo capacity. Instead, by not counting Treasuries, it opens up a ton of repo capacity and room for banks to buy bills and also provide more loans. This is another volatility depressant mechanism that's helping the risk market.
The Normalization Process
The process of risk normalization has been disorderly and we should expect it to continue on a downward, albeit choppy, trend for the stock market with the world expected to prolong lockdowns as the duration of economic lockdowns is the great unknown for investors.
Even if the market has seemingly hit a trough, equities rarely bounce back to their previous highs immediately. A medical breakthrough could certainly cause that, but for investors to get back on board the rally bus investors will need to see falling case numbers alongside an end in sight to mobility restrictions.
The Problem Child scenario
Problem Child #1
As the oil complex increasingly becomes the problem child, something needs to get fixed on that front as it would reduce a lot of the market's unnecessary excess baggage. Now is not the time to play oil war games as cheap oil is a significant risk. With oil prices as low as they are – and likely to stay low for the foreseeable future – the collapse in investment and employment in US oil production is a significant drag on the global economy.
Ultimately there will be a compliance deal of some form, but policy coordination could be a dollar short and a day late unless there a sudden decline in the Covid-19 headcount explosion. Given the worrisome logistics of shutting in the 20-25 million barrels of oil per day needed to balance the markets and where the cure might be worse than the symptoms itself, adjusting the oil markets to any semblance of balance is next to impossible.
At this stage, probably the best we can count on is graduated production curtailment that will provide sufficient wiggle room before its game over when storage capacity overflows and oil becomes cheaper than the tanks in which it's physically stored.
Problem Child #2
The other problem child is the job market. Jobs both reflect and drive the US economy and last week's 3.3mn initial claims reflect the beginning of the shuttering of a significant chunk of consumer spending. And with more states shutting down other parts of their economy, even more jobs are going to get cut. The losses are mounting and hiring is likely to come to a grinding halt. These metrics imply a faster surge in unemployment than the worst periods of the Great Recession.
SPI Asset Management provides forex, commodities, and global indices analysis, in a timely and accurate fashion on major economic trends, technical analysis, and worldwide events that impact different asset classes and investors.
Our publications are for general information purposes only. It is not investment advice or a solicitation to buy or sell securities.
Opinions are the authors — not necessarily SPI Asset Management its officers or directors. Leveraged trading is high risk and not suitable for all. Losses can exceed investments.
Feed news
Join Telegram
---
Recommended Content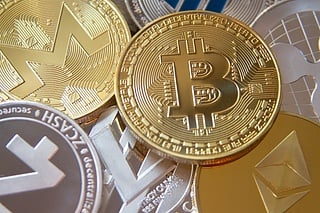 The crypto market displays mixed signals but hints that the bearish trend is not over yet. Adopting a get-in-get-out mentality may be the more favorable approach for investors looking to expose themselves to the market.
Read more

The will, he won't he debate surrounding Tesla (TSLA) CEO Elon Musk and his bid for Twitter continues to rumble. Twitter (TWTR) stock initially soared on Tuesday as reports broke that the deal looked like it was on.
Read more
---