Hongkong and China: Happy anniversary
Hong Kong is on holiday today, it's National Day ostensibly to celebrate the handing back of Hong Kong to China in 1997. I will circle back to that in one moment. Arguably more important to the financial markets, and myself, today marks my third anniversary, with Mrs Halley and myself tying the knot in Bali on this day. A blissful three years it has been; although I to, find myself under increased surveillance, and exist in a more vigorously supervisory regime than my previously 50 single years. On the plus side, apart from being a trailing spouse - not a bad job I can assure you - much of the day to day organisational thinking of life, I find has been "taken care of."
All of this will be of cold comfort to Hong Kong today, with Beijing's new security law approved and enacted into the SAR's Basic Law yesterday. The content is more vigorous than expected, with the only positive note being, it is not being applied retrospectively. How much of a fall-out for Hong Kong of Beijing's much-increased supervision will be, very much depends on the response of the international community. I rather suspect that money talks and Hong Kong has a lot of it sloshing around. Personal and press freedom will take a hit, as will China's wilting international reputation. But unless foreign governments order their national companies to leave, it will be business as usual in the SAR sooner rather than later.
Being the first day of the month, the data calendar has already been a heavy one, with the release of PMI's from across the region. The news is mostly good, led by China's Caixin Manufacturing PMI, which outperformed. The Caixin PMI rose to 51.2, confirming the expansionary recovery seen in the official data yesterday. Across the region, Australia, Malaysia, Myanmar, South Korea, Philippines, Thailand, and Vietnam PMI's all showed continued improvement over the May data. Only Asia's own "English patient," Japan, disappointed. The Tankan index of sentiment for large manufacturers fell to -34. Weakness was shown across all major sectors. The perpetual disappointment of a deflationary Japan aside, the tentative recovery over the rest of Asia appears to be on track. That should support equity markets across the region today.
That same trend should be continued across Europe and the United States as they release their PMI's later today. With Europe reopening within its bubble, the Eurozone may well outperform the US in Q3. Something I never thought I would ever say. The trajectory of Covid-19 in the United States increasingly concerns, as is the competence and willingness of the country's leadership to manage and overcome it. Throw in a US election in November, and the rest of the world may have to get along without Uncle Sam for a little while.
The ongoing Covid-19 debacle in the United States, combined with geopolitical tensions, still has the potential to derail the asset price recovery, particularly if mass lockdowns return. The central bank monetary put will ensure that we will not return to mid-March levels, though. A correction in equity markets, amongst others, is long overdue, but that's all it will be in Q3, a correction.
Equities are broadly higher in Asia
Wall Street finished Q2 with a bang, all three major indices rising overnight. That, combined with generally positive regional PMI data today, has supported Asian stock markets this morning. Hong Kong is closed today, perhaps fortunately so after the enacting of the new security law, removing the only real spoiler to Asia's bullish price action.
The S&P 500 rose 1.54% overnight, with the Nasdaq jumping 1.87% and the Dow Jones rising 1.70%. Quarter end portfolio rebalancing flows by the institutional space leant support, even as Covid-19 appears to be spinning out of control across the US Sunbelt states. That will surely temper the optimism of even the most ardent V-shaped recovery FOMO gnome eventually. All the talk of near-record quarters for stocks in Q2 is smoke and mirrors, recovering as they did, of the mid-March cremation lows. The critical level to watch is 3000 on the S&P 500. A weekly close below here may well be the signal that a material pullback is upon markets.
In Asia, only Japan is lower after a poor Tankan release today. The Nikkei 225 is down 0.40%. Elsewhere, the picture is modestly positive. The Kospi is up 0.70%, with China's Shanghai Composite and CSI 300 0.80% higher. The Straits Times is 0.80% higher, although Jakarta and Kuala Lumpur are flat as trading starts there. Australia's ASX 200 and All Ordinaries are modestly higher by 0.50%. Exuberance is tempered by the continuing rise in Covid-19 cases in Victoria, with Air New Zealand temporarily suspending Melbourne services.
For now, the tentative rally in equities is set to continue across Europe and possibly the US today, supported by PMI data that should continue to show positives signs of a deep freeze comeback.
Currency markets remain in hibernation
Quarter-end flows had little to no effect on currency markets overnight, with the G-20 space content to continue in wait and see mode. The dollar index was barely changed, lower by just 0.18% to 97.36. One senses that the Dollar's corrective recovery may still have more to run, and that currency markets are more fearful of the Covid-19 pandemic's fall-out in America in the near-term.
USD/JPY has quietly risen by 200 points over the past week, to just shy of 108.00 overnight. USD/JPY faces strong resistance now though, with the 100 and 200-day moving averages (DMA's) awaiting at 107.90 and 108.40 respectively. Unusually, the Japanese Yen is showing no signs of the haven flows supporting the greenback. That may well be because of the procession of negative Japanese data recently. A rise through 108.40 though may surprise markets and see USD/JPY continue rallying to 110.00.
EUR/USD and GBP/USD continue to sit in the middle of their monthly ranges. Although some downside may remain, both Britain and the Eurozone could outperform the US in Q3, at least initially. Mostly due to the inability of the US to get on top of its Covid-19 situation. Some patience will be required, but both EUR and GBP should resolve higher eventually, supported by their own recoveries, and Asia's.
The Australian Dollar, being a proxy for China and world growth, and having emerged early from the Covid-19 lockdown, led the global rotation out of US Dollars in Q2. For the past month, much like the S&P 500, it has spent that time consolidating in a narrow 0.6800 to 0.7000 range. The pennant-like formation on the charts suggests that a breakout is coming, and it will most likely be higher. As long as China's recovery remains on track, both the Australian and New Zealand Dollars seem destined for higher levels in the medium-term, even if corrective pressures persist in the near-term.
Oil's price action muted over the quarter's end
By recent standards, oil's price action overnight flatlined, supported by very narrow daily ranges. Brent crude fell slightly by 0.25% to $41.20 a barrel, with WTI rising 0.50% to $39.80 a barrel in directionless trading. Both contracts remain comfortably ensconced in the middle of their respective monthly ranges, as outlined yesterday.
Covid-19 nerves are definitely capping the US-centric WTI contract. API Crude Inventories fell by 8.156 million barrels overnight, a massive deviation from the expected climb of 1.75 million barrels. In times past, that would have sent WTI soaring. Instead, we had a narrow range day and finished almost unchanged. A substantial data calendar could yet spark WTI into life, but for now, the reality of the effects of Covid-19 on hoped-for oil consumption seems to have finally hit home. One positive is that WTI has not given back its recent gains, yet.
Brent crude has also maintained its gains, but two factors are tempering further rallies. Firstly, Libyan oil production looks set to resume, potentially adding 1 million barrels a day to international markets. Secondly, the word on the street is that Saudi Arabia and Russia are not inclined to extend the extra OPEC+ production cuts. That means those cuts will enter a tapering phase at the end of the month.
Overall, the spectre of a renewed US slowdown is tempering exuberance in oil markets. But as long as Asia and Europe continue to recover, there should be underlying physical demand to support any dips in prices.
Gold grinds higher on Covid-19 and geopolitical risk
The twin spectres of China's Hong Kong security law, and Covid-19 fears in the US, supported gold prices into the quarter-end. Gold ground 0.45% higher to $1780.80 an ounce overnight, an eight-year high and within shouting distance of the $1800.00 an ounce resistance zone.
Gold has edged higher in Asia to $1782.70 an ounce as details of the Hong Kong security law are released. Disquiet across the region will continue to support gold on any dip below $1780.00 an ounce in Asia today.
Gold is now within shouting distance of the multi-month resistance zone at $1800.00 an ounce, which dates back to 2011/12. Technical resistance is formidable here, however, and gold is lacking the momentum, for now, to challenge it seriously. That said, only a fall below $1740.00 an ounce will challenge the bullish narrative. Most likely, gold will content itself to trade between $1760.00 and $1790.00 over the next few sessions, as it gathers its forces for the assault.
This article is for general information purposes only. It is not investment advice or a solution to buy or sell securities.
Opinions are the authors — not necessarily OANDA's, its officers or directors. OANDA's Terms of Use and Privacy Policy apply. Leveraged trading is high risk and not suitable for all. You could lose all of your deposited funds.
Analysis feed
---
Latest Forex Analysis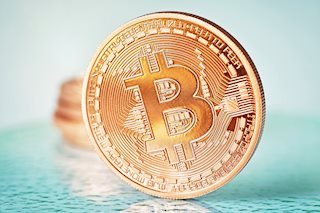 Bitcoin tried to regain market share and activated sales in the Altcoin segment. BTC/USD, ETH/USD and XRP/USD are looking for supports and a rebound to push them to new elative highs. The current compression on the XRP/USD chart could trigger an exploding movement.
Read more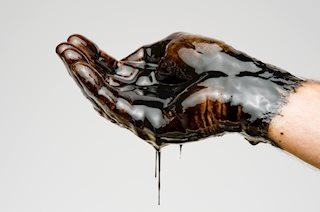 There has been quite the bounce in WTI since the EU session after some strong selling pressure during Thursday and overnight. Once again on Friday's session, the price has taken the USD 40 per barrel handle.
Oil News
---